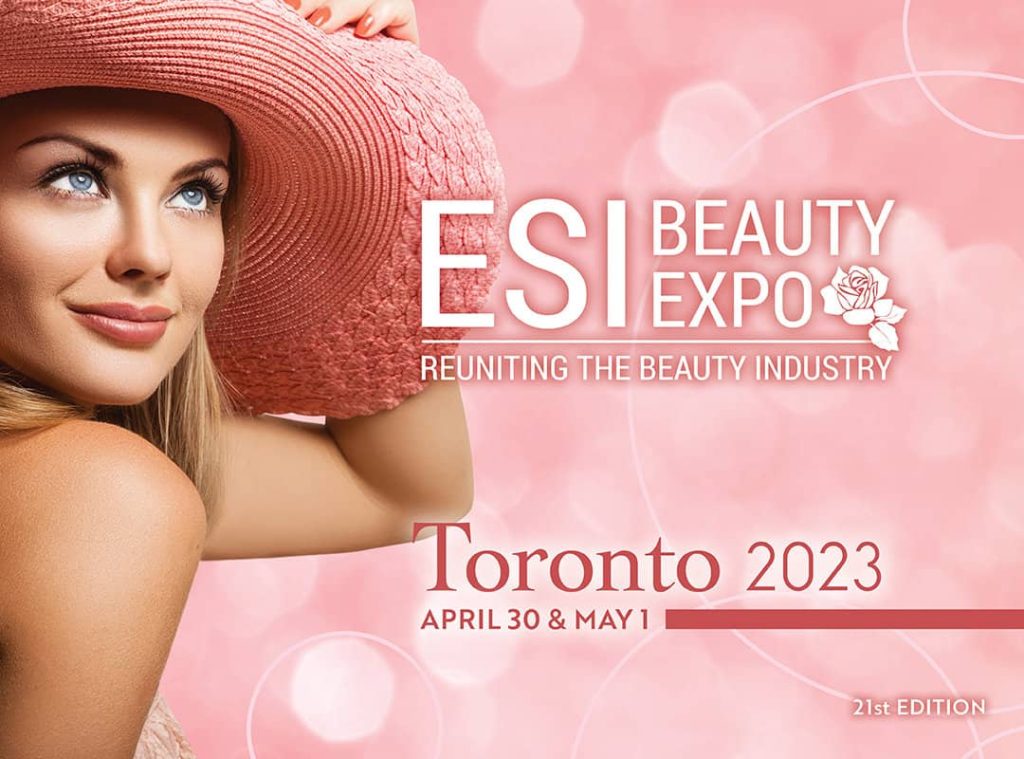 ESI'S 2023 TORONTO CONFERENCE
ESI Beauty Expo Toronto, the largest beauty expo that reunites professionals and suppliers from the entire beauty industry. Offering you world-class education to increase your knowledge, your skills and grow your revenues.
Toronto's 21st Edition
April 30 & May 1, 2023, at the MTCC
Come to the ESI's annual conference, add it to your "must do" list.
ONE ticket, TWO days
Your ticket is valid for the 2 days of the conference, and also gives you access to all prerecorded classes, including lectures presented by our featured speakers.
Over 500 Booths
Over 600 brands of products offered
Over 160 Companies
Only $50 until March 27, 2023
For beauty professionals only. Please note attendees must be 16 or over to be admitted on site. No child or infant will be admitted. 
ESI Beauty Expos help you connect with the best suppliers in the beauty industry. Click the images below to discover some of the suppliers you can find at an ESI Beauty Expo.
Your TWO day ticket include access to ALL world-class education. Increase your knowledge, your skills and grow your revenues.
Your Featured Speakers
Free In-Booth Treatments On Site
GET FREE FULL TREATMENTS
FOR A TRULY INFORMED PURCHASE
You're intrigued by a new line of facial treatments?
You're curious about a new product?
You're interested in a new device, but which one should you choose?
Make an appointment and try it for yourself with a free full treatment at the exhibitor's booth!
Free Certificate of Attendance:
It will be available for download
directly at the show
ACCOMMODATIONS
INTERCONTINENTAL TORONTO CENTRE
The hotel is connected to the Metro Toronto Convention Centre
INTERCONTINENTAL TORONTO CENTRE

Single or double: Can$239 + taxes
Toll Free: 1-800-235-4670

Join our mailing list
Get ESI news and updates directly to your inbox.