DECTRO INTERNATIONAL
Clement Beaumont
Mr. Clément Beaumont is the CEO of Dectro International, a company specialized in the conception and manufacturing of electrolysis and aesthetic equipment since 1978. As head of Dectro's research & development department, Mr. Beaumont is eager to improve permanent hair removal treatment and aesthetic care application. As such, he was intimately involved in the conception of the company's first computerized epilation system, the 'APILUS', which introduced personalized programs adapted to each body areas and stored in a customer file for easy access. Mr. Beaumont is a regular attendee at international conventions to support Dectro's worldwide distributors and to speak at specialised seminars on electrolysis or aesthetic technologies.
IPL, Laser and Electrolysis: Key Scientific Insights
Although photoepilation and electrolysis technologies are quite different in their application, both have the ability to destroy stem cells around the follicle. In order to get a better understanding in how these stems cells are really affected, this lecture presents the results of multiple scientific studies in a comparative manner. After attending this presentation, the professional Electrologist will be able to explain to clients the capabilities of both technologies and suggest the best treatment possible according to the body area to be treated.
DECTRO INTERNATIONAL
Marie-Pier Brousseau
In addition to being a certified aesthetician and electrologist, Mrs. Brousseau has completed several specific trainings, namely photoepilation, chemical peels, microdermabrasion, thermocoagulation and nail application. After moving to Alberta to pursue a professional opportunity, Marie-Pier was teaching in an aesthetic private school where she also passed the CIDESCO international certification. Back in Québec in 2016, Marie-Pier joined Dectro's team as an international instructor.« Aesthetic is a part of me, in some way. The human aspect, cosmetic products innovation, new technology development as well as the importance of science and biology, a lot more present in our field than you would think, are all elements that captivate me in my career!»
Discover AXIS 27.12 MHZ RF Anti-aging technology Laser and Electrolysis: Key Scientific Insights
So you want to introduce a new specialized care option to your treatment roster. Great! Why not go for 27.12 MHz anti-aging treatments? Thanks to this ultrafast radiofrequency, AXIS efficiently stimulates cells responsible for collagen and elastin production, so that skin recovers its glow and firmness. Curious to know more? We have created an exclusive online workshop just for you, so that you can get to grips with what the new AXIS technology can offer you.
DERMASPARK
Doron Heichal
Doron Heichal is a biomedical engineer whose main focus is the interaction between medical technologies and skin tissue. He is committed to promoting scientifically based knowledge in the esthetic industry, and providing esthetic professionals with the clinical education necessary to complete the practical know-how. Before his relocation to Vancouver three years ago, he worked for Pollogen – a company of Lumenis, as an Application Engineer, where he gained valuable expertise in clinical education and technology research and development.
OxyGeneo™ 3-in-1 super facial and the new OxyPod™ treatments
In this seminar, we will explore the latest innovations in OxyGeneo™ treatments with a focus on the new OxyPod™ technology, including:
OxyPod™ Balance with Activated Bamboo Charcoal for Skin Detoxification
OxyPod™ Revive with Red Algae for enhanced Skin Rejuvenation
OxyPod™ Illuminate with Kojic Acid & Vitamin C for improved Skin Brightening
In addition, we will discuss how skincare professionals can use the OxyGeneo™ to treat common body concerns such as bacne, body pigmentation, and cellulite.
Dermaroller® Microneedling for Professionals
Microneedling with Dermaroller® is perhaps the most cost-effective modality today in combating scars and the signs of aging. Join us to learn more about the science behind microneedling and collagen induction therapy, including:
Safe vs. unsafe microneedling
Important parameters for successful microneedling treatments
New Hair Growth & Pigment Correction protocols
Founded in 1999, Dermaroller® Germany is the original inventor of microneedling in the aesthetic industry. Dermaroller® products are certified medical grade and are licensed by Health Canada. Today, Dermaroller® treatments are considered to be the gold-standard in microneedling.
TriLipo™ Body Contouring and Cellulite Reduction
In this seminar, we will delve into the TriLipo™ technology and see how it works to contour and shape the body, including the sought-after non-invasive butt lift. We will also focus on fat and cellulite physiology in order to understand how the TriLipo™ treatment interacts with different tissues to safely and effectively reduce stubborn fat deposits, improve the appearance of cellulite, and tighten sagging skin.
Divine™ Pyramid Facelift
Divine™ Pyramid Facelift is a leading non-surgical platform that is based on a holistic muscle-to-surface facelift approach. In this seminar, we will explore the different technologies that are incorporated with the Divine™ system, including:
VoluDerm™ RF microneedling
TriFractional™ RF Skin Resurfacing
TriPollar® 3rd generation non-invasive RF
DMA (Dynamic Muscle Activation)
Join us to learn more about the variety of Divine treatments, clinical benefits, and the signature Pyramid Facelift protocol.
ReadyMedical: Ready-to-Mix Sterile Healing Solutions
Introducing ReadyMedical, the first professional line of ready-to-mix sterile products which are specifically formulated to enhance the results of ALL medical-aesthetic procedures and promote effective skin healing. ReadyMedical offers four targeted solutions that are specially designed to perfect your aesthetic treatments and boost results:
Anti-Aging Solution: Sterile Hyaluronic Acid + Growth Factors
Skin Healing Solution: Sterile Hyaluronic Acid + Perfluorodecalin + Physalis Angulata
Antioxidant Solution: Sterile Hyaluronic Acid + Vitamin C
Acne Solution: Sterile Hyaluronic Acid + Vitamin C
Join us to learn more about the technology behind ReadyMedical and how you can use it to perfect any service that your clinic offers.
Xcellaris Pro Skincare by Dermaroller®
As we age, our skin changes and becomes more demanding.
An effective skincare must meet those demands, for healthy and graceful skin at every age.
In this seminar, we will introduce the Xcellaris Pro – a new professional-grade skincare line by Dermaroller® Germany, based the latest innovations in Bioactive Peptide Therapy and specifically designed to address the complex needs of mature skin. Join us to learn more about the synergetic effect of Matrixyl™ 3000 & Copper Tripeptide; a powerful bioactive peptide complex that is found in all Xcellaris products, see the full line of day & night creams and serums, and learn how you can integrate them into your clinic services.
OBSERV® 520x – Comprehensive Skin Analysis
OBSERV® 520x is a one-of-a-kind skin analysis system that exposes the skin like never before, including hidden irregularities that lurk under the skin's surface. Join us for a unique journey under the skin, and learn how you can easily identify pigmentations, vascular disorders and textural defects with unparalleled quality. In addition, we will discuss how the OBSERV® 520x can help you boost your client consultations, create skin awareness and enhanced client engagement, and increase the sales of treatments and products.
The Alpha System: 808nm Diode Laser + 3D IPL (Coming Soon)
We are proud to introduce the Alpha system by FormaTK – the first and only platform equipped with both 808nm laser hair removal and 3D IPL technologies. Laser hair removal and IPL photo-therapy are two of the most common modalities in the modern skincare clinic. Up until today, skincare professionals had to invest in two separate devices to enjoy their benefits. Those days are now over! The Alpha offers a synergetic combination of these two in-demand technologies to allow professionals to enjoy the most comprehensive photo-therapy solution, without having to take out a second mortgage! The Alpha system is made in Israel, designed and developed by leading industry veterans dedicated to developing premium-quality technologies at an affordable price. Join this lecture to learn more about this one-of-a-kind system that will soon be available in Canada!
DIEGO DALLA PALMA PROFESSIONAL
Cristina Ramirez
Cristina Ramirez is a pioneer of the Canadian esthetics industry, with over 30 years' experience in the field. She is a CIDESCO diplomat and leading European-trained esthetician who established one of the first esthetics schools in Canada, Gina's College of Advanced Aesthetics, where she is the director. Cristina is also president of Intercosmetics, the leading spa industry supplier, where she is at the forefront of the latest developments in the beauty industry. Her expertise and business knowledge in all sectors of the beauty industry make her a sought-after speaker.
Unlock Your DNA with SKIN CODE Epigenetic Skin Care
Epigenetics has real potential to change your role as a beauty professional. Ultra personalized beauty treatments based on individuals epigenetics will be the future in skin care. Skin appearance is linked to our genes; the epigenetics phenomena causes skin problems such as oxidation, wrinkles, loss of tone, premature skin ageing, dullness, uneven complexion, enlarged pores, blemishes, dark spots, dehydration and more. At this seminar you will find out how to enhance your role as a professional skin care expert with a new approach to skin analysis. Learn how to guide your clients through the discovery of their own epigenetic skin code to create their specific, ultra-personalized professional treatments and home care routine for each skin concern, in every zone of the face.
*Learn how epigenetic Skin Care offers your client ultra-personalized results using dermocosmetic active ingredients!
*Discover why this line makes retailing easy
*Learn tips for keeping your business running during this time of social distancing
Safe Chemical Peels with Resurface
The Resurface Treatments are designed to provide immediate visible results with no unpleasant side effects or inflammation. Due to improved cells turnover a new layer of skin is formed resulting in a smoother, brighter complexion with reduced pores, fine lines & dark spots. Resurface treatment offers 3 intensive treatments to specifically address different skin conditions. Made in Italy professional cosmetics from Diego Dalla Palma.
Acne and Oily Skin Treatments with Probiotics
This incredible acne treatment stimulates cellular bio-revitalization, rebalancing the skin's ecosystem. It rebalances sebum production, destroys harmful bacteria, and reduces dilated pores for a fresh and pure complexion without drying out the skin. With protocols for both young skins, as well as mature oily skin, this treatment allows you to offer antiaging benefits while combatting adult acne.
*Learn why probiotics are the best way to treat acne
*Discover how this facial will combat acne while also offering anti aging benefits together in one facial
*Learn retailing tips to keep your clients coming back!
EDVA SPA PRODUCTS
Dina Krinitski
Dina Krinitski holds a degree in biology and is a graduate of the University of Moscow. She is a certified cosmetologist with hands-on experience in the holistic field. She learned various alternative medicines such as Tibetan and Ayurvedic, and worked in cosmetic surgery as a skincare consultant.
She is a founder and president of EDVA Spa Products (Toronto), the North American exclusive importer and distributor of Anna Lotan LTD, a well-known European manufacturer of natural cosmetic products.
24 Karat Pure Gold Treatment
Pure gold has been used for centuries as the secret to youthful-looking skin. In ancient times, gold was used to smooth out wrinkles, to cool the skin, and to protect it from inflammation. Historians have proven that Cleopatra slept in a gold mask every night to maintain precious skin youth. In ancient Rome, gold balms were used for the treatment of a variety of skin problems. Gold was also regarded as the key to youth in ancient Chinese medicine. Gold can easily be massaged into the skin lending the face a glowing and radiating complexion. Gold frees the skin from impurities, and increases the proportion of oxygen in the skin, eliminating tiredness. The treatment rejuvenates the skin, removes wrinkles, banishes blemishes, fades age spots and leaves skin luminous.
The Hottest European Anti-Aging Treatment – Needleless Methotheraphy
Discover a holistic treatment that restores skin from the inside out without using any invasive methods. Come and learn how you can achieve such amazing results by using only natural ingredients. This treatment works very successfully for fine lines, deep lines and saggy skin. The treatment is excellent for firming, plumping, and tightening. It can be used very successfully for marks after pimples and pigmentation. Look young naturally, not chemically.
ÉMINENCE ORGANIC SKIN CARE
Boldijarre Koronczay
Boldijarre Koronczay, President of Eminence Organic Skin Care, is an icon and innovator in the spa industry. Winner of NewBeauty's 2019 Innovator Awards and theyoungest recipient of the International Spa Association's Visionary Award, his passion for organic wellness and industry education continues to push professional skin care to new heights. Under Boldijarre's bold, enthusiastic leadership, Eminence Organics continues to garner industry accolades, including American Spa Magazine's Favorite Skin Care Line and Favorite Company for Product Education for an unprecedented 11 years in a row!
As an acclaimed celebrity facialist, and "just about the best person on earth to get a facial from" according to NewBeauty, Boldijarre's talent has attracted A-list clientele including Jessica Biel, Channing Tatum, Katherine Heigl and Jennifer Lawrence. As an educator and Master Esthetician, he has personally trained over a quarter of a million estheticians and spa professionals in the last two decades! With Hungarian-inspired techniques, a wealth of hands-on expertise, and a fun approach to industry education, Boldijarre's one-of-a-kind masterclass sessions are a favorite at every industry event. (The presenter might be older and taller than he appears)
Eminence's Virtual Masterclass with Boldijarre Koronczay: The Power of Vitamin C
In this lively, entertaining and interactive session you will discover why Vitamin C is one of the most potent, active ingredients in skin care. Vitamin C provides results for virtually all skin conditions we see as spa professionals, including one of the most difficult to treat conditions, glycation. Through a visual demonstration, you will identify the different forms of Vitamin C, their ability to rapidly target various concerns, and how to utilize Vitamin C's power to affect all the layers of the skin. Your clients will be amazed with their reduction in hyperpigmentation, fine lines and wrinkles and boost in skin's hydration!
ÉMINENCE ORGANIC SKIN CARE
Brian Goodwin
Brian Goodwin is an award-winning International Educator for Eminence Organic Skin Care. As a Master Medical Esthetician, Master Herbalist and Consultant, Brian leverages over 10 years of spa industry experience to bring fun, engaging education to spa professionals around the world. Voted 'Favorite Brand Educator' in DERMASCOPE's 2019 Aestheticians' Choice Awards, Brian delivers influential trainings which continue to raise the bar for professional education and garner worldwide peer recognition. Brian embraces every opportunity to share his passion and guide industry professionals on their path to success. He has educated and consulted to more than 2,000 distinguished spas and has notably been invited to deliver keynotes at major industry events across North America.
Gemstone Collection – 10 Minute Rapid Results Facial
Prepare to glow from the inside out with a completely transformative skin care experience! During this informative demonstration you will discover three new products designed with natural gemstones to uplift your whole being from the inside out. Each formula transforms and stimulates the senses while powerful botanicals reveal balanced, energized, glowing skin. Learn how to use the Gemstone Collection to achieve rapid results in the treatment room, or to energize any skin care ritual!
Explore the transformative properties of three innovative new products infused with real gemstones
Demonstrate a Rapid Results protocol to purify, energize and nourish your client's skin in only 10 minutes
Discover additional applications to generate results in the treatment room or as part of a home care routine
EURO-ESSENTIALS
Natalia Cosentini
Natalia Cosentini has been a successful industry educator with experience spanning two decades. Armed with honours degrees in Science and Adult Education, Natalia brings a unique and progressive approach to her training. Her educator experience includes working for brands such as: Dermalogica, International Dermal Institute, Green Peel®, Dr. med. Christine Schrammek Cosmetics, Phyt'sNaturo-Esthetique and Oxygen Biologicals to name a few. She brings a plethora of professional knowledge in the latest ingredients and treatment technologies, and hands-on treatment approach.
Natalia is driven by her passion for quality, coupled with her dynamic and distinctive teaching methods, which has earned her an enviable reputation in the beauty industry. She is an integral part of Euro-Essentials Ltd., where she has excelled as a Master Educator for over 12 years.
Green Peel – the Power of Natural Beauty
Want a new skin in 5 Days? Discover how with GREEN PEEL® Herbal Peeling Treatment –the original herbal peeling method. For more than 60 years this phenomenal treatment has been used by skincare professionals all over the world. In this short class, we'll talk about Green Peel's unique benefits, treatment options and its unparalleled success.
How to Treat Hyperpigmentation with Confidence and Success
If you are struggling with treating hyperpigmentation, this class is for you! During this session we will be discussing different types, triggers and causes of hyperpigmentation. We will look at detailed information on ingredient technology and treatment options to optimize your clients' results. This class will give you a comprehensive look at Dr. Schrammek Mela White products to combat skin discoloration. Join us and gain the confidence you need to successfully treat hyperpigmentation.
The Sensitive Skin Dilemma.
My skin is very sensitive! Chances are you have heard these words coming from your clients. If treating sensitive and sensitized skin has given you a pause, you are not alone. Understanding the multifaceted aspect of skin sensitivities and reaction has never been more important. In this class we introduce the concept of inherent neurological inflammation and the mechanics of skin sensitization. We will uncover treatment and ingredient technologies that combat this very prominent skin problem.
Power Up with Oxygen Skin Care
Oxygen is life. This natural element is one of the key cellular metabolites that allow us to thrive and survive. It is also a very powerful agent in the fight against aging. In this short over view of Oxygen Biologicals TM product range, you can learn about how to optimize and increase the positive results from treatment such as: skin resurfacing, microneedling, dermaplaning and more. Join us to learn how to power up your treatment outcome with the Oxygen Biological InfusionTM.
FOOTLOGIX, WHERE MEDI MEETS PEDI
Nikki Fraser
Nicole Fraser is a medical esthetician, certified master pedicurist, certified podologist, fierce educator and dynamic public speaker. She educates and inspires audiences to a higher level of practical and compassionate foot care with her special blend of advanced knowledge and passion for serious pedi-care. Nicole's educational experience includes intensive training with the North American School of Podology and graduating with "Diamond Award" top honours from the Advanced Medical Esthetics Diploma Program at the National Institute of Esthetics.
She is currently an educator and business development representative at Footlogix Pediceuticals and was previously a medical esthetician with Hamilton Health & Wellness Centre. Additionally, Nicole is a Reiki practitioner and a firm believer in energy work.
Footlogix Pediceuticals® Product Knowledge Webinar
Footlogix®, "Where Medi meets Pedi®". Our educational webinars will introduce you to Footlogix®, the world's first and only Pediceutical® foot care line offering innovative products formulated to provide effective and transformational results in both our professional and retail range. 
Footlogix®, is a true "treatment" line, and the next generation of foot care products to care for a variety of skin conditions affecting the foot; from simple dryness to more severe conditions. Through our webinars you will gain valuable information and knowledge on a variety of topics. Hear about the complete lineup of Footlogix Pediceuticals® and how you can maximize the success of your business and your career potential.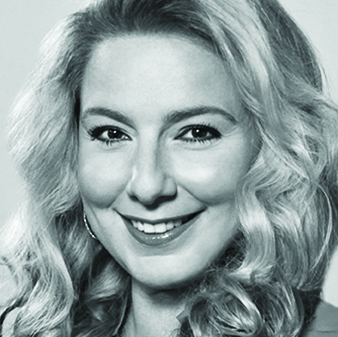 FOOTLOGIX, WHERE MEDI MEETS PEDI
Tanya Palladina
Tanya has been involved in the esthetics industry for many years. As a graduate of George Brown's Esthetics Program she joined the College, initially in an administrative role and later as an instructor in the esthetics program and then the medical esthetics program. Subsequently, she ran her own esthetics business, which included a number of speaking engagements throughout North America as a keynote speaker on infection control as it relates to the spa industry.
She has also represented a number of industry-related products on the Shopping Channel over the last number of years. Her current position as VP of Sales at Footlogix, a world leader in a broad range of foot care products, has expanded her experience and expertise globally.
Maximizing Your Pedicure Potential
Footlogix is more than just a line-up of products. Part of the Footlogix philosophy is to help technicians and salon/spa owners increase their pedicure business through education. Learn how to increase your pedicure business in this 90-minute informational webinar by learning proven techniques that can easily be added into your current business practices.
Increasing Retail Sales
Are you happy with your salon/spa retails sales?
Are you retailing 30% of your service totals?
Would you like to see your retail sales soar?
Do you want to increase your revenue without working longer hours or raising prices?
Today's society has become more selective on how they spend their disposable income. Pedicurists need to understand the dynamics of today's increasingly savvy, valued-oriented client. Learn how to capitalize on today's consumer retail trends and increase your Footlogix sales in this informational webinar. This webinar includes proven tips and steps on increasing retail sales. What are you waiting for?
INTIMATE SKIN LIGHTENING
Milada Prokopyeva
The founder of the Salon Boutique Milada concept, Mme Milada Prokopyeva, has over 20 years of experience in a unique combination of fields; nursing, dermo-esthetics, naturopathy, electrolysis, cosmetics, massotherapy, and laser treatments.
Since it's inception in 1996, the Salon Boutique Milada has kept up-to-date with the ever-changing technologies that clients have come to know and expect in their treatments. It combines two approaches to professional beauty care: classical beauty aesthetics and medical cosmetology that provides a comprehensive approach to solving any aesthetic problem.
Intimate Skin Lightening
Anal and vaginal lightening is one of the hottest trends in skin care today. Not only is it about using a good line, it is mostly about having a good treatment protocol and a strong training. It is very important to understand your customer's expectations and how you will implement your consultation before providing any treatment.
To give you an idea, I have been offering the service for 2 years now, and have generated over 100 000$ in revenue, without incurring much cost or labour hours. It is currently in high demand.
We are doing more than 250 treatments a month in our 3 locations, mostly intimate areas but also different body parts (armpits, knees, elbows, inner thighs, neck, and face). It took me over 6 months to develop the best treatment protocol and start making profit.
LABORATOIRE DR. RENAUD
Isabelle Villeneuve
Passionate about skin care and the beauty industry, Isabelle Villeneuve has more than 25 years of experience in cosmetology. This dermocosmetologist, holder of a master's degree in biochemistry and a master's degree in cosmetology, worked closely with Professor Jean Cotte, one of the three founding fathers of modern cosmetology in France. She led the development of skincare products for the Avène, Galénic, Klorane and Ducray brands in France before settling in Quebec in 1995 to join the Laboratoire Dr Renaud team.
Recognized leader in innovation, expert in skin physiology and formulation, Isabelle has also successfully defined more than 500 product concepts for several world-renowned brands such as CeraVe and Obagi, in Europe, Canada and the United States.
She is also a speaker and author of scientific and technical articles, sharing her expert knowledge of skin, ingredients and technologies with dermatologists, aestheticians and consumers.
Masterclass – Anatomy and physiology of the skin
The health and appearance of the skin is determined by how well it functions and environmental factors. This masterclass presents the skin in its entity by describing its different layers, their functions and their interactions. Ideal for refreshing your knowledge or seeing in a different light this complex and wonderful organ with which you interact daily.
MEDELINK ENTERPRISE INC
Carlos Kuehn
Carlos Kuehn holds a degree in business economics and has graduated at University of Applied Sciences Neu-Ulm, Germany. He has been working for more than two years in the marketing and export department of the Courage + Khazaka electronic GmbH.
Courage+Khazaka founded by Mr. Courage and Prof. h.c. Khazaka since 1986 and since then it's been a global leader in manufacturing and developing of scientific instruments for measuring and quantifying the various parameters of skin and hair which have been employed in hundreds of studies and researches by universities, CROs and other research centers within 30 years.
The skin is an interesting organ, and at the same time difficult to understand. What goes on with our skin on a daily basis? And how is it impacted by skin care treatments and cosmetic products? What skin & hair parameters should be taken into account when offering a treatment or product to your clients while you are missing! These are the questions which are going to be answered in this class
Skin Testing Systems: Ideal Promotional Tools for Sales of Cosmetics and Treatments in your clinic
In this seminar, Carlos will reveal a new concept of skin analysis and give you some background information (internal and external information on the skin), what are the benefits of skin analysis at the clinic, what can our devices measure and what is concerned to these measurements? The devices will be presented and sales promotion ideas suggested. In the end he has an amazing idea for cosmetics manufacturers and customized devices will be displayed.
Join us and enjoy it!
NELLY DE VUYST
Manon Pilon
Manon Pilon is the Co-founder and Co-president of Derme&Co. Mrs. Pilon lead the Research and development as Director of the Nelly De Vuyst, Druide, and EuropeLab laboratories, one of the largest manufacturing certified GMP facility for organic skincare and personal care products certified by Ecocert in North America.
Manon Pilon's background spans over 35 years of worldwide professional experience in spa and medical spa operation and management, Business and product research, development and strategy. She has a vast professional experience as Master of Ceremony invitee at several International conferences. Mr. Pilon also collaborate with a team of world-class chemists, researchers, dermatologists pharmacists and aestheticians in order to develop innovative and effective formulas using the latest technological discoveries.
Winner of several awards (Business Woman and Trade Associations), author of 2 books one is «Anti-Aging the Cure Based on Your Body Type», columnist and invited writer in reputable radio, journals, and magazines. Sitting on many boards in Cosmetic and businesses Mrs. Pilon is considered one of the most dynamic business women in the industry. As a motivated and passionate educator and business woman, she continues to inspire and drive innovation in her field.
Rosacea, Acne Rosacea and Sensitive Skin: Facts & Solution from a Medical Aesthetic Perspective
Learn everything you need to know about Rosacea, Acne Rosacea and Sensitive Skin. Understand the pros and cons of Glycolic acid (AH As), Lasers, IPL, LED, INFUSIONS, chemical peels and Hydroquinone on hypersensitive skin.
Understand Acne from a Medical-Aesthetic Perspective
An in-depth class on how acne is developed and what you can do to intervene and prevent the process. Tips on prevention and the bacteria involved will be discussed. Familiarize yourself with the terminology used to describe acne. Learn how technology, ingredients, and techniques will replace prescription drugs in acne care.
Hyperpigmentation, Melasma & Photoaging: NEW Treatments from a Medical Aesthetic Perspective!
Treat different types of hyperpigmentation and brown spots without the side effects of Hydroquinone. Learn how and why hyperpigmentation develops. Offer your clients a brighter and younger skin with the Nelly De Vuyst Oxypeel Lightening Facial which uses effective and safe ingredients.
The importance of the vaginal pH and its impact on your overall health
Innovation in cosmetics for women. Discover the importance of feminine hygiene and pH balance as well as the importance of vaginal microbiota and its effects on your health. Natural solutions and certified organic formulas will be presented.
The vaginal pH and its impact on women's health with Dr. Hichem Bensmail and Manon Pilon
Come join Dr. Hichem Bensmail and Manon Pilon in a digital meeting to discuss the vaginal pH and its impact on women's health. Dr. Hichem Bensmail is a globally-distinguished obstetrician and gynecologist who specializes in both aesthetic and cosmetico-gynecologic surgery and urogynecology.
OSMOSIS PUR MEDICAL SKINCARE
Ben Johnson, MD
Ben Johnson, MD is a physician, inventor, and entrepreneur who has spent the last 25 years dedicated to solving some of the world's most challenging skin and health conditions. He holds multiple patents related to skincare and wellness as a result of his unparalleled research and philosophies pertaining to the skin-body connection.
Dr. Johnson founded Osmosis Beauty with a revolutionary approach that is changing the direction of skin care away from excessive exfoliation and renewing the focus of dermal remodeling, barrier and DNA repair, and detoxification. He has found that the skin and body are capable of healing themselves with the proper tools and the removal of toxic influences.
Advances in the Treatment of Skin Conditions: A Novel Perspective
As we move into a new era of esthetics your business must adapt. Osmosis has been on the leading edge of a holistic, inside-out approach to permanently improving the skin and addressing most skin conditions you will come across. In this class you will learn Dr Johnson's proven Skin Mapping approach which is critical to online esthetics success when doing remote facial analysis. You will learn the real causes for most skin conditions and how to address them holistically, without medicines or trauma.
This is the new paradigm and Ben Johnson, MD will provide an easy-to-understand way to solve the toughest skin conditions. Acne, rosacea, melasma, eczema and many more conditions are primarily an internal imbalance, all you have to do is learn the core concepts and you will become an expert in your field. Permanent changes for acne scarring, aging, age spots and telangiectasias is possible, your skin just needs to be inspired by our revolutionary, patented ingredients. Don't miss this class!
Mastering the Art of Skin Analysis Online
Online esthetics is now a permanent part of our culture and should be incorporated into every esthetic practice to expand your reach and revenue. The old ways of looking at skin make the process tedious and less informative, but with Osmosis and Dr Johnson's approach, the possibilities are limitless.  From our revolutionary Skin Mapping to our unique perspective on the real causes of aging and skin conditions and our patented solutions to these challenges, your ability to be an online skin expert are as easy as a class away.
Ben Johnson, MD has a very high success rate because he has spent 20 years examining the skin, relating it to medical histories and toxin exposures, all to help make the most challenging skin conditions seem logical and understandable. You can't miss this class!
QUANNESSENCE SKINCARE
Rhonda Turner
Director of Education with Quannessence Skincare and over 23 years of experience in the Aesthetic field.
Rhonda is a graduate from Jon Raymond Institute in Moncton, N.B. with a certification in Aesthetics. She has experience in owning and operating her spa on a resort property in Prince Edward Island. She has also worked at other spas in Nova Scotia and Prince Edward Island using several skincare lines throughout her career. Rhonda is a certified Healing Touch Practitioner, working with energy therapy to bring balance to the body, mind, and spirit. Rhonda also trained on how to become a spa director in British Colombia, which assisted with her position as a Spa Director with resort locations throughout Prince Edward Island. She also worked as an instructor at The Private Institute of Hair Design and Aesthetics where she trained and prepared new groups of aestheticians to begin their careers.
With advanced training using IPL laser, chemical peels, and dermaplaning, Rhonda was able to focus on results-based skincare in her treatment room and Quannessence Skincare was a game-changer in how she achieves results with her clients. Rhonda is eager to share her knowledge and experience with aestheticians looking for a skincare line that provides results using a natural and holistic approach.
Love the way you look and feel with Quannessence Skincare.
Quannessence Skincare will take you on a journey of who we are, what we represent and how we transform skin using our holistic, botanically based, and results-oriented skincare. You will be introduced to the president and owner, Sharon Quann, whose vision it was to create Quannessence Skincare.
You will also fall in love with our retail and professional products as we discuss some of our key ingredients, skin benefits and client testimonials. We will also review what is included in our intro kits, how to become trained and the costs associated with offering our treatments. Quannessence Skincare is proud to be based in Prince Edward Island, the smallest province in Canada: "From a small seed, a mighty trunk may grow." -Aeschylus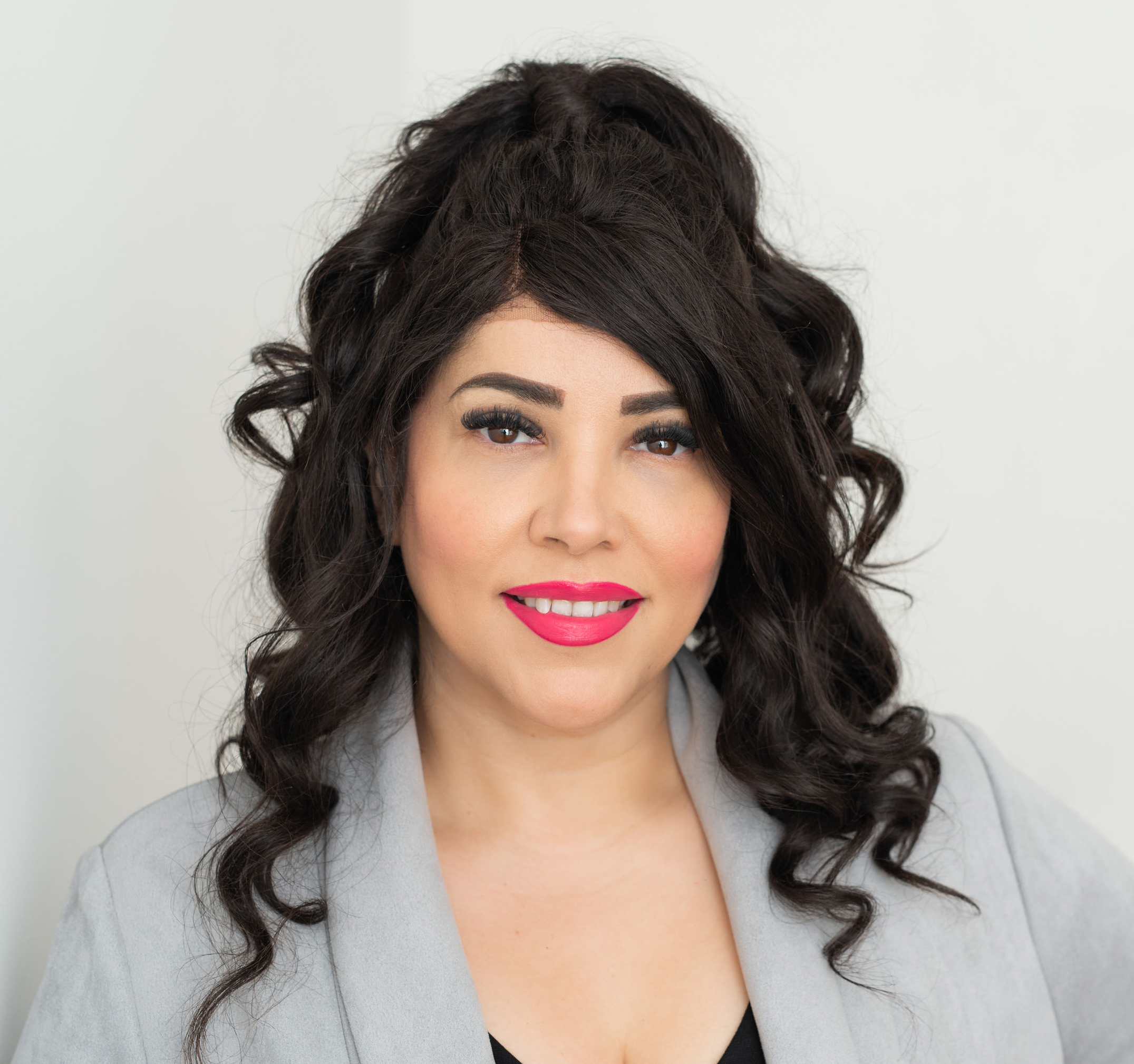 SKIN DEEP FORMULATIONS
Támara Hughes
Experience, passion, drive and dedication.
For over 20 years Támara has served the beauty industry – her work ethic and commitment to excellence is unparalleled.
Globally recognized and celebrated for her expertise, accomplishments and vast knowledge the draw to Támara as a thought leader, consultant and expert spans across North America.
Támara recognized early the need for advanced education for professionals. From esthetician in a treatment room with a thriving clientele, to owner of a large spa organization and a captivating educator and trainer – Támara understood the value of education being easily available, and highly profitable to busy technicians. With that in mind Támara developed Skin Deep Formulations. Built from the desire to provide solutions for accessible, relevant advanced education that simultaneously solves the universal dilemma- how to make more money in less time, with less risk.
Skin Deep Formulations has proudly certified thousands of professionals in Dermaplaning and Microneedling – two of the most highly-requested services in the market. As Skin Deep Formulations continues their rapid growth expect even more course offerings, programs and evolving access to their courses.
Dermaplaning – How 20 Minutes can 10X Your Business
Dermaplaning remains one of the most requested and sought-out services in North America. Uniquely a hybrid service – facial treatment and hair removal service; the demand from customers for this service is only increasing. Still our most popular advanced certification course, proving to increase service profits, grow retail sales, improve client retention and regularity, attract new clients; significantly increasing the lifetime value of your clientele.
Dermaplaning yields a high return without intimidating down payments, monthly commitments or high treatment costs. Don't lose another client opportunity!
In this informative class Chief Formulator, Támara Hughes will share:
How to get certified and why its important
Answers to the Frequently Asked Questions
How exactly you can 10X Your Business with Dermaplaning
Visit our website https://skindeepformulations.com for more information and to be added to our exclusive community of professionals. Attendees will receive a special offer and additional special bonuses!
SPAVARO
Lindsay Cross
Lindsay Cross introduced LYCON products to Canada 8 years ago after experiencing "the best wax of her life" in London, England. Since introducing LYCON to Canada, Lindsay has also expanded her work into the USA. Previous to LYCON, Lindsay worked in finance and believes that this experience has helped her to grow and expand LYCON across North America.
Lindsay loves working with a brand that continues to innovate and be recognized as an industry leader in waxing products. Lindsay holds a Bachelors in Human Kinetics from the University of British Columbia and her MBA from The Richard Ivey School of Business.
LYCON Wax- a Complete Waxing System
Want to grow your revenues by 20%? Spas who switch to LYCON report an average of 20% growth in waxing services in the first month of switching. Learn what sets LYCON apart. A complete overview of all of LYCON's wax, pre and post and retail products will be provided while offering you tips and tricks on how you can offer your client the best possible wax every single time. 
VALERIE DUCHARME NAILS & BEAUTY
Valerie Ducharme
Valérie Ducharme is an entrepreneur and an artist. She launched her own nail academy in Canada, where she shares her passion with thousands. Her mission is to constantly push to elevate standards in the beauty industry, especially in her province of Quebec. In 2017, she created her own line of nail products and nail-related items, which allows her to travel and teach across Canada.
She has been a judge for international nail competitions and was crowned Next Top Nail Artist at the 5th annual competition held by Nails magazine. She has also won her share of national nail competitions! Her creations were seen on the runways of New York'sFashion Week in 2018 and 2019, in collaboration with CND World.
In addition to holding conferences for industry professionals, Valérie Ducharme shares her tips and tricks through the numerous articles she writes for beauty magazines.
I Can't Find Motivation!
Through this conference, Valérie Ducharme will reveal the factors that influence motivation for professionals in the field of beauty and esthetics. She will talk in detail about her journey, her experiences, and will provide solutions, tips and tricks to regain motivation and how to go about maintaining it!
Becoming Popular Online: Is It My First Goal?
Is popularity online really what we need to gain as professionals? Is this what we need to be recognized? To have a successful business? Are we looking for the approval of others or for success? Does social media really make all the difference? Valérie Ducharme talks about her experience from different perspectives: as an influencer, a distributor and a technician.
VITELLE LABS
Aleks Vranicic
Aleks holds a B.A. in Business Administration from PLNU in San Diego, C.A. and is a licensed Aesthetician. As Vice President of Sales and Technical Training at Vitelle, he provides insight into the realms of skin care marketing, product branding, sales and treatment room usage.
As a business mentor and trainer, he has worked with many well-known professional Medical and Esthetic practices in North America and abroad. His business focused seminars can help deepen your understanding of skincare sales and how to take your business to the next level
Don't be left behind: Recover lost revenue through online skincare sales
Are you struggling to keep your business afloat during the pandemic? You might be surprised to learn that some of your competitors have offset loss of treatment room revenue with a focus on online skincare sales. We understand there is no substitute for in-person treatments, however, there is no reason why you can't continue to support your clients.
It's unclear if this shift towards online sales will develop into a longer pattern of consumer spending, prior to the pandemic there were market trends that suggest online sales are growing in popularity every year. The ease of this platform seem well suited to today's skincare buyer, if you haven't considered this way of reaching your customers it might be a good time to move forward.
Vitelle Labs, located in Vancouver, was one of a handful of manufacturers who remained operational,  servicing our online consumers and helping them mitigate business challenges. We can help you too. We are the industry leader in professional quality Private Label Skin and Body Care offered for private branding. Attend our presentation and find out everything you need to know to get started selling your own branded line of products online.