JULIE CASS
Julie Cass is a successful entrepreneur, motivational speaker, certified health and business coach, yoga instructor, wife and mother. She has successfully led and grown her own multimillion-dollar operation with hundreds of employees. Investing in oneself and one's employees has a positive impact on work/life satisfaction and the bottom line. Julie is deeply motivated to inspire wellness in today's workplace for the benefit of individuals and organizations. 
As CEO of The Positive Change Group, Julie's passion is to help busy people thrive in all facets of life. Whether at work or at home, she helps them understand why and how to invest in the most important relationship they have: the one with themselves.
5 Ways to Achieve Success and Happiness!
Success and happiness. Can we have both? Do we need to sacrifice one for the other? Absolutely not! In this intense and energetic session, learn five must do's to achieve success and happiness and feel empowered to conquer your life.
Finding Your Personal Equilibrium
Work/life balance is what millions of people like yourself are trying to achieve every day. In today's hectic paced life, this can be one of our biggest challenges. Not finding your equilibrium can mean decreased productivity, and can impact your physical and emotional health, as well as affect your relationships at work and at home. In this impactful session, learn how mindset can change everything to living the life of your dreams. We will give tips and tools on how to effectively create the time and space in your life to attack stress, increase productivity and give you the equilibrium you're looking for.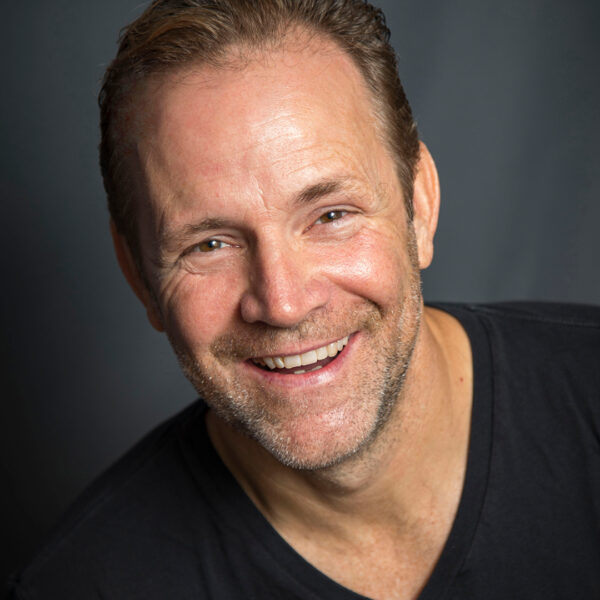 ROB CASS
Spaformation & Salon Prophets, led by CEO Robert Cass, are leading consulting, marketing and training advisors to the spa and salon industry. They bring 50 years of successful spa, salon, hospitality management and development experience as well as an endless commitment and passion towards excellence. Industry leaders across North America have chosen to work with Spaformation and Salon Prophets because of their intimate knowledge and expertise of the spa and salon market. Every business and every leader is different, so their customized approach is ideal for those looking for unique and creative solutions.
Robert Cass travels the continent as a keynote speaker, author and trainer, educating and elevating the standards of today's salons, day, medical, resort, destination and Nordic spa operations. As specialists offering consulting, training and marketing to the spa and salon industry, no project is too large or too small. Spaformation & Salon Prophets are "building business".
7 Spa Marketing Myths Exposed
There's only so much time and so much money available to you, and you can't afford to waste any of it. Join us for this insightful look into how to avoid time and money sucking marketing activities that don't help your business, and which activities are productive and will leave you happy and profitable! Join us for to a chance to receive a FREE personal one-on-one coaching session ($300 value).
The Spa LeaderSHIFT. Going from LeaderSH*T to LeaderSHIP!
The single most important job of the spa owner and operator is leading the team to success. Join us for a fresh and blunt look at operating a spa in today's dynamic business climate. We reveal the eight most important things to help you grow your business and show you what to bring, and share, with the people you lead. Join us for to a chance to receive a FREE personal one-on-one coaching session ($300 value).
ELGHA CENTENO
Elgha Centeno, founder of ProFusion Coaching by Elgha Centeno and specialized coach in esthetics and medical esthetics, brings more than 14 years of experience in the field. Having been an esthetician, light-based technology technician, massage therapist, body treatment technician in her own business, she understands the reality of entrepreneurs in the industry. Furthermore, she worked as a business consultant and clinical trainer for international corporations like Dermalogica and Alma Lasers, which allowed her to gain experience in industry-specific marketing, financial and business strategies. 
Passionate about helping her peers increase their profitability and recognition as true professionals, and to help elevate the standards in the industry, she has developed her own ongoing training model. The training revolves around an entrepreneurial mindset, business topics and technologies in the esthetics field, to name a few. On top of coaching, she offers consultation, seminars and specialized content writing services. She collaborates with Spa Canada magazine as the technology expert. Elgha has also co-founded the Facebook group "Les Pros de la Peau & Co." that shares business tips, educational posts and networking opportunities for serious professionals of the industry in Quebec. 
Insights on Melanogenesis Processes
An uneven complexion has become an issue for numerous people over the last few years. Different solutions are offered by estheticians, including peelings, serums, light technology, microdermabrasion, etc. The key challenge is to control rebound effects on pigmentation. Join us to increase your knowledge on melanogenesis processes and how to control them in order to obtain lasting results.
Understanding Antioxidant and Pro-Oxidant Activity in Aging Skin
As skin care professionals, we are aware of the importance of antioxidants in preserving your skin's health and youthful appearance. However we don't often talk about the pro-oxidant activity of some antioxidants. Come discover the oxidation process to better understand this phenomenon and acquire more knowledge about antioxidants.
ALEXANDRE DESLAURIERS
Alexandre Deslauriers is passionate about beauty, makeup and fashion. His knowledge, savoir-faire and uncommon career path are impressive. Alexandre has worked as a photographer, producer and beauty commentator on television. His experience behind the camera allowed him to better understand the relationship between lighting and makeup.
He has developed his own beauty signature that minimizes touch-ups. His priority is sublimating every woman's beauty. He has worked with numerous Quebec celebrities, which has led him to take part in many tours. His clients appreciate him for his self-confidence, his understanding of cosmetics, his techniques and his approachability. An outstanding communicator, he is a sought-after television guest and magazine contributor.
Makeup Trends – Fall/Winter 2020
Explore key trends in makeup this fall and winter, as seen on runways in Paris, Milan, London and New York. Alexandre Deslauriers shows you how to deconstruct these trends and interpret them for your clients, while avoiding any faux pas. Find out which products are a must and what techniques to use to recreate these looks.
Play Up Your Eyes
Despite the fact that your eyes are an outstanding communication tool, enhancing them with makeup is perceived as a complex task. So how can you simplify the process and still ensure optimal impact? Why not take advantage of these unusual times to break out of the box? Choose colours, textures and finishes that perfectly express today's style.
LYDIA GAUTHIER
Lydia Gauthier has been passionate about skin and cosmetics since her experience as a cosmetician when she was 18 years old. That is when she decided she would dedicate her life to understanding the ingredients list on cosmetics packaging! After seven years and a bachelor's degree in bio-organic and medical chemistry, a master's degree in tissue engineering (on psoriasis) and a second master's degree in industrial cosmetology in France, in the number one program in the world, she finally reached her goal and became a dermopharmacist. Her mantra: your skin is the only clothing you'll wear your whole life!
Since 2015 she has made it her business to share her passion by providing high-level training on skin care and products, contributing to the development of beauty companies across Quebec, and lecturing at various venues and events. She is also a teaching fellow at Université Laval in the first ever cosmeceutical program in Canada.
Botulinum Toxin : To Freeze or Not to Freeze!
Who doesn't know the botulitic toxin, a.k.a. Botox®? Don't look around you, no one is going to raise their hand, and risk looking uncool. But do you really know about it? Lydia Gauthier has heard all the false information about it. Some call this the toxin of youth, as if it had the power to preserve your youth longer! In fact, in addition to generating a lot of scar tissue, this toxin risks accelerating the aging of your skin if you start using it too soon. Join her to learn the right conditions for using these injections.
Journey to the Centre of Cellulite
Cellulite. Every woman's nightmare. This issue with the skin third layer, which is almost exclusively reserved to women, affects over 80% of women over 20 years old. It's a hard fight that often fails. How does it form? What can we do to treat it efficiently with a skin care product? As this is a deep and complex problem, we need a thoughtful mix of active ingredients to cover all of its causes. Join Lydia Gauthier to explore the hypodermis and its main dysfunction: cellulite!
DARIAN KOVACS
Darian Kovacs brings over 15 years of experience in marketing, communications and public relations. Throughout his career, he has also been a founder and board member of various foundations and charitable organizations. Through his award-winning company, Jelly Marketing, Darian has worked with various local, national and global brands building and executing on their digital and PR strategies. He co-founded the Canadian Internet Marketing Conference and he's been featured in BC Business magazine, Business in Vancouver and on the Canada Post training circuit. He is a contributor with Small Business BC, Entrepreneur, and both Rogers and Shaw's Business Resource Centre on topics of social media and PR. Being both an educator and practitioner, Darian's mix of stories, practical examples and takeaways leaves audiences feeling inspired and equipped to implement social media and PR strategies into their organizations.
15 Marketing Techniques You Need to be Doing in 2020 (Many of which are free or very low cost!)
Whether you're a spa owner or you market a product – Darian and Jessica will be covering the 15 most important marketing tactics and techniques that will help grow your business. This fast-paced and comprehensive workshop will cover everything from SEO to your website to public relations. Come prepared to take notes, learn something new and take away some actionable ideas to implement immediately.
How to Maximize Your Website to Grow Your Business
Your website is a 24/7 storefront to your brand. Are you using every tool available to maximize your online presence? What does it look like when your brand is Googled? What does it look like when your industry or type of product is Googled? We'll use this time together to cover how to ensure that your digital footprint is helping drive the right qualified traffic to your website. You'll learn how to full leverage your website to convert that website traffic into paying customers and patients
KATIE MARES
Katie Mares knows the challenges organizations encounter as they strive to design a customer service program that is sustainable and has an impact in the marketplace. She also knows that developing a program is one small step to success, it is the tools and implementation plan that makes a program take flight. 
Using her experiences as a CEO, building company infrastructure and designing customer experience programs, Katie is now a leading voice inspiring positive, actionable change in the dealerships and organizations and women she partners with. Katie has earned her Master's degree in adult training and development and is a certified training and development professional. 
How to Tailor Your Brand Experience to the Decision Maker: The Woman
The times are changing. Women are becoming more comfortable with taking care of themselves. Here's the catch: the decision maker expects an experience! Katie Mares will share how the power of falling in love affects the relationship your female customers have with your brand. She will discuss the psychological differences between men and women, and will provide you with five applicable takeaways that can be actioned when you return to your spa. This interactive session is full of insights and scientific facts on what your female consumers want in an experience — and how you can live up to their expectations.
How to Provide a 5-Star Experience
Katie Mares will discuss the impact a well-designed brand experience has on the experiences your spa provides for the employees and the consumer. Katie will reveal five easy steps to providing a 5-star experience. She will have the participants moving around through a fun and interactive journey mapping exercise. During this exercise, the participants will identify ways to wow the customer during each touch point in their journey. Katie will share personal stories about her experiences as a customer and how she has helped change the way businesses have transformed their brand experience.
JAYNA MARIE
As an award-winning hair and makeup artist with over 10 years of experience in the business of beautification, Jayna Marie is happy to be doing what she loves. Since graduating from Blanche Macdonald, she has worked with celebrities such as Lady Gaga and has built a reputation as one of Canada's top bridal makeup artists and hair stylists. Booked over a year in advance, with close to 200 weddings a year, her passion, dedication to her craft and upbeat personality have had clients lining up to book her, flying her all around the world. Since she believes that the knowledge she has gained is meant to be shared, Jayna Marie is honoured to have been asked to rewrite the bridal curriculum at Blanche Macdonald. If you plan on attending one of her classes, please bring a notepad and be ready to laugh… she doesn't hold back!
Tips for Bigger Looking Lips and Eyes
If you believe that when it comes to lips and eyes, "bigger is better", then this is the session for you! Jayna will be discussing all the ways you can enhance those features without needles or fillers! Clients will love that you've learned these tips and tricks, and of course, you can use them on yourself as well! Topics covered will be lash and eyeliner application, the proper way to over-line a lip and determining the right size and shape for a client's face.
Skin, Always Skin
A truly professional looking makeup begins with fabulous skin. That's why it's one of Jayna's obsessions! In this session, we will discuss ways to create a flawless looking canvas, regardless of the skin type or concern. We will discuss the best way to cover discolouration, colour correction, how to create a beautiful glow and the best way to use primers and setting sprays. You will leave with a much better understanding of how to troubleshoot skin concerns as well as enhancing an already flawless face!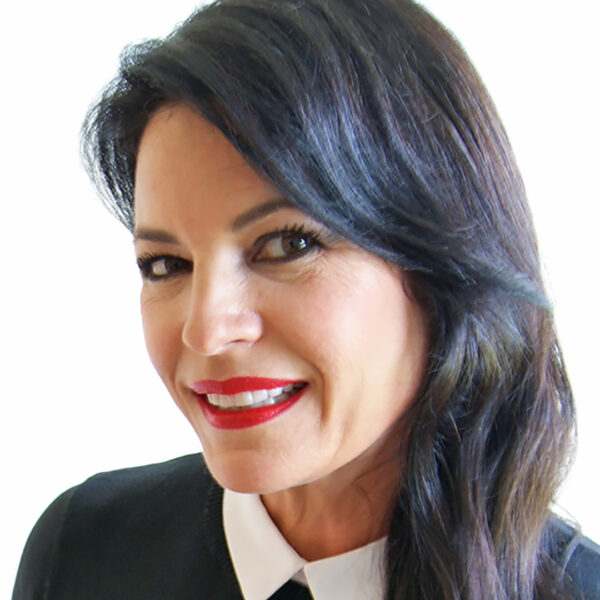 TRACY McARTHUR
Tracy McArthur is a speaker and business coach specializing in the field of esthetics. She is dedicated to elevating the industry to its true value. Working in the beauty industry for over 30 years and having owned a successful beauty salon for nearly 25 years, she has all the experience and expertise to accompany you and help you get to the next level of success in your business. A businesswoman and passionate entrepreneur, she helps self-employed professionals and beauty salon owners transfer their passion into profits! Her approach is simple, effective and emphatic. Her contribution to the beauty industry is more than a passion, it's a mission of life.
Five Keys to a Profitable Business
You are passionate about esthetics, but you have a hard time making a good living from that passion and don't know where to start to make things right? Let Tracy McArthur guide you to the next level of success with the five keys to a profitable business. These proven strategies will help you understand your core business so you can make the right choices and set clear goals. Come and learn how to integrate the basics of sound management to generate more profits tomorrow!
How to attract a crowd of quality customers
Knowing how to attract new customers to your business is one thing, but how to attract quality customers is the height of success and happiness!
I'll teach you how to attract customers who are waiting for you. Those who are looking for what you have to offer. How to attract the customers you dream of serving day in day out. Following my teaching, you will be able to attract quality clients QUICKLY!
DR. KAREN MCGEE and DR. ALANNA RINAS
Dr. Karen McGee's mission is to empower women to unveil their best selves and live their lives filled with balance, beauty and vibrant health. Dr. McGee is a leading women's healthcare practitioner in BC. She has extensively researched the safety of hormones and treatments for hormone imbalances. She uses a variety of bio-identical hormones and natural treatments for hormone imbalances such as PMS, perimenopause, menopause and PCO. Dr. McGee encourages healthy aging using bio-identical hormones, natural skincare, supplements and esthetic injections. She focuses on healthy weight loss and weight maintenance, and uses research-based tools to determine dietary needs, hormones, behaviour modification and prescriptions if necessary, to help you reach your weight loss goals.
Hailing from just outside of Edmonton, Alberta, Dr. Alanna Rinas received her Bachelor of Science in Biological Sciences from the University of Alberta before moving to Vancouver to attend the Boucher Institute of Naturopathic Medicine, where she received her Doctor of Naturopathic Medicine diploma. She has since completed additional training in esthetic medicine including neuromodulator (Botox), facial fillers, and cosmetic PRP. Dr. Rinas believes that esthetic medicine is for anyone that feels their outer appearance doesn't reflect the vibrancy that they feel inside. She is passionate about creating natural, subtle looks to maintain one's appearance and age gracefully. As a naturopathic doctor, she understands that a good skin care routine starts from the inside and counsels patients on ways to maintain their results long-term.
Moving Beyond the Upper Face – Unique Uses of Neuromodulators and Applications of PRP
When addressing the aging face, the sole focus must not only be on eliminating lines and wrinkles, but also addressing the quality and integrity of the skin. PRP, or platelet-rich plasma, is a treatment growing in popularity that stimulates the body's own natural ability to heal and produce collagen. Rich in growth factors, PRP has a wide range of indications including hair growth, firming skin, improving skin quality, and enhancing the effects of other cosmetic treatments.
As one of our most requested treatments, neuromodulators have been used safely and with a high degree of patient satisfaction for more than 30 years. With the indications for neuromodulator continuing to expand, it is no longer a treatment reserved for just forehead and frown lines, but emerging as an injectable procedure for the whole face. Join us for a discussion around novel uses of neuromodulators including applications for facial reshaping, sweating, headaches, treating the chin, neck, and more.
The Role of Facial Fillers and Hormone Replacement in Healthy Aging
Skin health and beauty is one of the principal factors representing overall well-being and the perception of health in humans. Healthy aging requires a multi-modal approach that addresses not only the visible signs of aging, but underlying factors as well. Learn about the physiology and anatomy of how and why we age, including how your hormones impact appearance, and the supportive role of facial fillers in the aging process. Much more than lips and cheeks, advanced placement of fillers can be used to address many hallmarks of aging including hallowing temples, jowls, marionette lines, nasolabial folds, and more.
ALVINA RYAN
Alvina Ryan is a teacher, massage therapist, spa expert and passionate businesswoman with over 20 years' experience. She holds a bachelor's degree in Exercise Science with Honours in Athletic Therapy from Concordia University, and a healthcare management degree from the John Molson School of Business. She has also completed a Peak Potentials leadership-training program, thereby obtaining her trainer's credentials. Alvina was the head massage therapist for the Montreal Alouettes football team for 14 years. She has also worked as a teacher and trainer for schools and companies since 1996. Her sports experience also includes numerous top performing athletes and Olympic champions with whom she has worked over the course of her career.
Alvina continues to teach massage therapy in the best schools in and around Montreal, and offers her consulting services to spas in the area. She is one of ESI's regular speakers, and also presents conferences across Canada and the U.S. To find out more about how Alvina can help you, visit her site at www.alvinaryan.com
The benefits of Indian head massage
Every massage should include the head. It is too bad it is often neglected as part of our massage routines. Spending a few moments on the head will give the client much needed stress relief. Learning a few key points will enhance therapeutic effects even more.
Indian head massage is a specific massage that includes the head, neck, shoulders and back. It is traditionally done in the family as well in barber shops. The sequence is simple to learn and just as relaxing to give as to receive.
This workshop includes a live mini-demonstration.
For more info on the complete course or home study DVD please contact Alvina Ryan at 514-990-9539 or [email protected]
The benefits of Cupping massage
Cupping is technique that has been adapted into massage. Traditional cupping involves glass cups where a flame is introduced and a suction is created. Modern cupping that massage therapists use involves silicone cups. These cups can be easily manipulated along the body. There are many benefits to this style of massage. For one, it allow for deeper manipulation of the tissues with minimal effort. The best news: it is not a reserved act. So massage therapists can add it to their regular back massage. Estheticians can incorporate it in their facials.
You can also use it for self-care. Learn to treat common problems yourself with the cupping method.
For more info on the complete course or home study DVD please contact Alvina Ryan at 514-990-9539 or [email protected]
DALI SANSCHAGRIN
Initially a journalist and fashion/beauty editor at ELLE Québec magazine, Dali Sanschagrin later moved on to television at  MusiquePlus, Canal Vie, Radio-Canada, Télé-Québec, Canal Évasion, V télé and TV5 Monde, where she became a host, columnist, reporter, researcher, director and producer. She also worked as a trainer for international cosmetics brands, and as a consultant for spa openings. Her book La Beauté sans scalpel (Beauty without a scalpel), an adaptation of Beauté sans chirurgie (Beauty without surgery), published by La Presse, is currently being sold in France.

TURN YOUR SERVICES INTO A HOLISTIC EXPERIENCE
How can you ensure client loyalty in 2020?
Having visited the most beautiful spas in the world for the design and development of the spa at Hôtel Le Germain in Baie Saint-Paul and for the creation of spa and thalassotherapy retreats for a select travel agency, Dali Sanschagrin will guide you in the creation of a spa concept you can easily integrate into your establishment. A trends specialist, Dali Sanschagrin will share her recent discoveries about international esthetic trends under the theme of the holistic experience.
Whether you are more inclined towards "new technologies" or energy treatments, you will find tips, tricks, approaches, atmospheres and innovative ideas among Dali's 25 proposals under five themes. From the small details that make the difference to the integration of unique and original approaches, Dali Sanschagrin offers a host of tips and information that will help you rekindle your passion, retain your customers and distinguish yourself.
BODY CARE: CHOOSING THE RIGHT APPROACH
The beauty industry is flooding us with offers for supposedly miraculous technologies to lose weight, refine the silhouette, slim down, firm up and more! How can you decide what will work for you? Dali Sanschagrin guides you in your reflection, helping you find answers to your questions. Should you opt for manual treatments or use body treatment devices? How can you offer body treatments that are in line with your company and your vision? How to separate what's true from what's false? How can you respond adequately and honestly to the wishes and expectations of customers? What are the real benefits – and limitations – of the various approaches?
After several years of disinterest, manual body treatments are making a comeback. What training courses are available to you to improve your skills? Dali Sanschagrin takes a look at the main principles of rebalancing the silhouette in order to finally offer treatments that deliver what they promise. And satisfy you as well as your customers.
SIMON ST-HILAIRE
Trainer and speaker in the fields of sales, customer service and management,
Simon St-Hilaire has 26 years of experience as a speaker. After a career in sales
where he distinguished himself, he started two businesses which he subsequently
sold, before finally joining his father Roger St-Hilaire's organization. He is a
headliner at Spa-Show since 2001.
More than 1,450 organizations have retained his services for private seminars and
Conferences including several manufacturers in the aesthetics industry as well as
many spas, aesthetic clinics and medical aesthetics.
He also leads seminars in English and his services have been retained for
presentations in Ontario, New Brunswick, Newfoundland, Nova Scotia, Alberta,
British Columbia as well as in the States. United and Dominican Republic.
Delivered brilliantly in a warm and uplifting atmosphere, his conferences
represent a sure bet for the participants. Let yourself be convinced by this
energetic speaker whose wealth of knowledge and numerous tools will enrich
your understanding of sales and customer service.
Never waste a good crisis
• What happened to your client following the COVID-19 crisis
• What are the elements of the crisis that will remain
• 10 strategies for a better future
• Rediscover fun at work

Increase your sales following the Covid-19
The Covid-19 has changed many things, your arguments and your sales tools
must evolve. Attend this presentation in order to upgrade your sales skills to
increase your income and retain your customers.
DORI SOUKUP
Dori Soukup is the founder and CEO of InSPAration Management, a firm specializing in medi-spa and spa development, advanced education, and business tools. Over the past 19 years, she has contributed to the success of companies worldwide. Dori's passion is developing innovative, effective educational programs and business strategies leading to exponential growth and profits! Her Success Library and Leadership seminars are delivered in a clear, concise manner providing industry leaders with implementation blueprints to ensure success. Dori is an author, global speaker, mentor, executive coach and a mastermind group leader. We invite you to visit InSPArationManagement.com to explore all the tools available to help you start a successful business or transform your current one!
Seven Steps to Seven Figures and Beyond…
As an entrepreneur, you go into business thinking you are going to have more freedom, less stress and make a ton of money. But, in reality, you end up working harder, having more stress and making less money. How can you be a successful entrepreneur and live the lifestyle you deserve? Join us for this session and discover key strategies to help you step into the seven-figure arena.
Join Dori Soukup to learn how to plan for scaling up into seven figures and beyond; launch essential marketing strategies; implement recurring sales; and monitor your financial model. This lecture ideal for leaders, entrepreneurs or anyone who wants to learn advanced business strategies! Join us and receive special gifts: Dori's new book, How to Make Millions with Your Business, a webinar and the capacity calculator (a value of $199).
Building a High-Performing Team
It takes a team to have a successful business, but not just any team. You need a high-performing team. How do you achieve that? By implementing a great culture, structure and team training. Join us and learn quick and easy steps to developing a great team, including how to recruit talented individuals; implement a great onboarding process; motivate, pay and reward employees; and develop a culture to attract more talented people. This lecture ideal for leaders, entrepreneurs or anyone who wants to learn advanced business strategies! Join us and receive special gifts: Dori's new book, How to Make Millions with Your Business, a webinar and the capacity calculator (a value of $199).
CAROLYN STERN
Carolyn Stern is a successful entrepreneur who specializes in helping professionals get unstuck. As a lifelong learner and academic, Carolyn is a professor, corporate trainer, certified emotional intelligence expert, author and professional speaker. Her focus and passion have been on teaching emotional intelligence, leadership and team building in the workplace. She drives individuals and corporations to learn how to connect authentically, communicate effectively and thrive collectively by interweaving emotional intelligence along the way. Due to her undeniable passion for all things EQ, she founded Carolyn Stern & Associates, a self-development consulting firm that focuses on helping professionals get unstuck using emotional intelligence. Carolyn also recently launched a new division of her business called EI Experience, which is a comprehensive learning and development experience for corporations. Carolyn is a professional member of the Canadian Associates of Professional Speakers, the National Speakers Association, and the Global Speakers Federation, making her a popular guest speaker at national and international conferences and seminars.
Carolyn holds a Bachelor of Commerce, Marketing, a Bachelor of Education, Business Education and a post-baccalaureate diploma in Primary Education from the University of British Columbia. She has also earned a post-baccalaureate diploma in International Business from the University of Copenhagen in Denmark, and completed a Master of Arts in Leadership from Royal Roads University. Lastly, she is a certified facilitator in the area of emotional intelligence with MHS Inc.
Developing Emotionally Intelligent Teams
Think about all the people with whom you come into contact in your work life: colleagues, board members and other volunteers, donors, clients, and the general public and so on. With this large network of people connected to your organization, learning to work together is vital and emotional intelligence is the key to your team's success. In this keynote, discover how to build high-performing teams by understanding the key competencies that can make or break your team.
Leveraging Your Leadership Strengths
Research suggests that when people align their strengths with their goals, they are much more likely to achieve them. And when people realize their goals, they tend to be happier and more fulfilled with the result. Do you know your leadership strengths? Do you know how to use those strengths to your maximum advantage? In this keynote, discover how to leverage your strengths, put your natural abilities to use and commit to being an outstanding performer.
JULIE THURGOOD
Julie Thurgood is a creative thinker, a resourceful consultant who provides value based on what a strong background in — as well as a passion for — marketing and strategic thinking. Her enthusiasm is contagious and will get you to think differently and "out of the box" about your business and plans.
Her background lies in brand and innovation marketing and research, as well as strategy development, social media development, marketing strategy, and development. Julie has worked in many different industries, on the client as well as on the vendor side, which garners her a unique perspective on any project and brings a storyteller's touch to building a case.
At Green Monkey Creative, Julie oversees all marketing strategy, branding, account management, website projects, and still manages to run a couple of social media accounts. With her strong project management skills and her ability to see the bigger picture, she has always driven her team to achieve more than they set out to do.
Branding Your business in the Digital World (in collaboration with Jess White)
Branding is one of the most important things when it comes to your business and how it relates to your website and social media platforms. We will review branding on different platforms like social media, Google My Business, your website and also how that relates to your printed materials.
Get the Most Out of Your Social Media
One thing that often gets overlooked in most marketing plans is a more general approach to social media for business. What should you be thinking about when it comes to your social media for your business? What are the trends? What makes for great content? Where do you even start?
We will cover some great strategies and tactics for your business and what you should be considering. We will also discuss how to optimize your social media profiles and ensure you are set up for success; how to run ads on social media and build brand awareness; and how to "listen" to your competitors and their customers to find out what is working in your industry.
Social Media & Your Brand
How are you selling on social media? Marketing for beauty services affords a ton of creative freedom. How do you create your brand voice? How do you convey that brand voice? What will make you special in the big world of social media? Provide your audience with bite-sized how to's and other content suggestions that will make your brand stand out from your competition. Creating a great social media presence isn't only about showing the value of your product or service to your audience. It's about connection and experiences. The best brands out there share a common point of view with their fans. We will also cover how social media and the rest of your marketing should align.
Social Media Hacks and Ideas for Your Business (in collaboration with Jess White)
Don't know where to start when it comes to social media? Need ideas on how to design posts and create engaging content? We will go through some hacks and ideas for your salon and spa that will engage your clients and make you stand out from the competitors.
JESS WHITE
Jess White is the mastermind behind all branding campaigns, logo designs, and marketing materials at Green Monkey Creative . Her attention to detail, resourceful and creative thinking as well as impactful style create eye-catching designs that get noticed. As a Registered Graphic Designer (RGD) with the Association of Registered Graphic Designers, Jess is a strong advocate of good design. Jess brings over a decade of professional knowledge in a variety of brand avenues, including web design, corporate identity development, print, social and digital marketing design as well as motion graphic experience.
Branding Your business in the Digital World (in collaboration with Julie Thurgood)
Branding is one of the most important things when it comes to your business and how it relates to your website and social media platforms. We will review branding on different platforms like social media, Google My Business, your website and also how that relates to your printed materials.
Social Media Hacks and Ideas for Your Business (in collaboration with Julie Thurgood)
Don't know where to start when it comes to social media? Need ideas on how to design posts and create engaging content? We will go through some hacks and ideas for your salon and spa that will engage your clients and make you stand out from the competitors.