JULIE CASS
Julie Cass is a transformational life, health and business coach and founder of The Positive Change Group.
Julie has coached hundreds of business owners, leaders and individuals over the years to help them tap into their full potential and create success. 
As a previous resort and spa owner, Julie has over 20 years experience working in the health and wellness industry with firsthand experience of leading a motivated team and achieving year after year growth.
As CEO of The Positive Change Group, a wife and mom, Julie's passion is to help busy people thrive in all facets of life, and to understand the key to happiness is investing in the relationship they have with themselves.
Why Wellness Professionals Need to Be Well Themselves
You got into this business because you were passionate about self-care, beauty and wellness and yet you find it stressful with no time to take care of yourself. Sound familiar?
You are not alone. Most wellness professionals find that when it comes to their own wellness, they have struggled to make it a priority. However, in these changed times it has become essential that we prioritize our own wellness and protect our mental health.
In this impactful session, Julie will go over simple strategies on how to make wellness a priority. Learn practical tools to combat stress and easy self-care habit tricks that you can implement for life.
Love yourself now more than ever. This session can be your first step towards positive change.
5 Ways to Achieve Success and Happiness!
Success and happiness. Can we have both? Do we need to sacrifice one for the other? Absolutely not! In this intense and energetic session, learn five must do's to achieve success and happiness and feel empowered to conquer your life.
Finding Your Personal Equilibrium
Work/life balance is what millions of people like yourself are trying to achieve every day. In today's hectic paced life, this can be one of our biggest challenges. Not finding your equilibrium can mean decreased productivity, and can impact your physical and emotional health, as well as affect your relationships at work and at home. In this impactful session, learn how mindset can change everything to living the life of your dreams. We will give tips and tools on how to effectively create the time and space in your life to attack stress, increase productivity and give you the equilibrium you're looking for.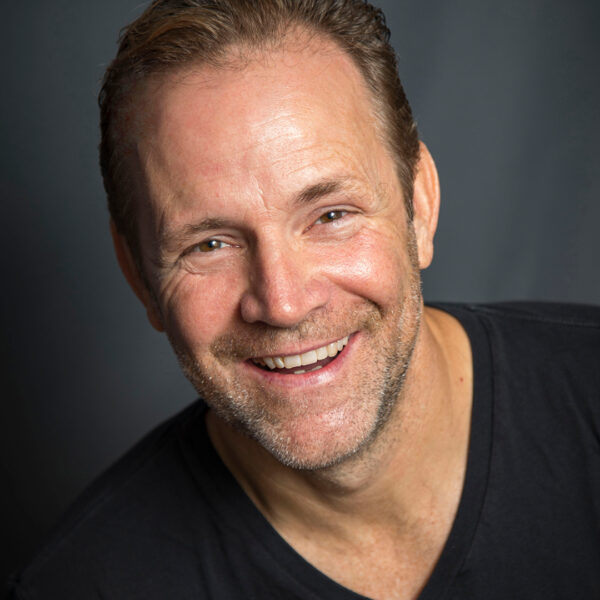 ROB CASS
Spaformation & Salon Prophets, led by CEO Robert Cass, are leading consulting, marketing and training advisors to the spa and salon industry. They bring 50 years of successful spa, salon, hospitality management and development experience as well as an endless commitment and passion towards excellence. Industry leaders across North America have chosen to work with Spaformation and Salon Prophets because of their intimate knowledge and expertise of the spa and salon market. Every business and every leader is different, so their customized approach is ideal for those looking for unique and creative solutions.
Robert Cass travels the continent as a keynote speaker, author and trainer, educating and elevating the standards of today's salons, day, medical, resort, destination and Nordic spa operations. As specialists offering consulting, training and marketing to the spa and salon industry, no project is too large or too small. Spaformation & Salon Prophets are "building business".
Pivoting in an Upside-Down Spa World
Many lessons and rules learned in the past have all changed. People, services, offerings, marketing and more. How do you plan to succeed going forward with so many things unknown or different than the past? Join us for an action-packed session discussing 7 key aspects of any spa business that we thought we knew and how to change the way you think and respond for a thriving future.
Healthy and Wealthy
The three key stakeholders in your spa are you, your team, and your guests. Often what's best for one conflicts with what's best for all. How do you handle the questions about money, happiness, experience, and results for everyone? Join us for an insightful look at how to create, measure and thrive with a business built to keep everyone happy, healthy and wealthy in your business.
7 Spa Marketing Myths Exposed
There's only so much time and so much money available to you, and you can't afford to waste any of it. Join us for this insightful look into how to avoid time and money sucking marketing activities that don't help your business, and which activities are productive and will leave you happy and profitable! Join us for to a chance to receive a FREE personal one-on-one coaching session ($300 value).
The Spa LeaderSHIFT. Going from LeaderSH*T to LeaderSHIP!
The single most important job of the spa owner and operator is leading the team to success. Join us for a fresh and blunt look at operating a spa in today's dynamic business climate. We reveal the eight most important things to help you grow your business and show you what to bring, and share, with the people you lead. Join us for to a chance to receive a FREE personal one-on-one coaching session ($300 value).
ELGHA CENTENO
Elgha Centeno, founder of ProFusion Coaching by Elgha Centeno and specialized coach in esthetics and medical esthetics, brings more than 15 years of experience in the field. Having been an esthetician, light-based technology technician, massage therapist, body treatment technician in her own business, she understands the reality of entrepreneurs in the industry. Furthermore, she worked as a business consultant and clinical trainer for international corporations like Dermalogica and Alma Lasers, which allowed her to gain experience in industry-specific marketing, financial and business strategies.
Passionate about helping her peers increase their profitability and recognition as true professionals, and to help elevate the standards in the industry, she has developed her own ongoing training model. The training revolves around an entrepreneurial mindset, business topics and technologies in the esthetics field, to name a few. On top of coaching, she offers consultation, seminars and specialized content writing services. She collaborates with Spa Canada magazine as the technology expert. Elgha has also co-founded the Facebook group "Les Pros de la Peau & Co." that shares business tips, educational posts and networking opportunities for serious professionals of the industry in Quebec.
2 More Topics Coming Soon!
Insights on Melanogenesis Processes
An uneven complexion has become an issue for numerous people over the last few years. Different solutions are offered by estheticians, including peelings, serums, light technology, microdermabrasion, etc. The key challenge is to control rebound effects on pigmentation. Join us to increase your knowledge on melanogenesis processes and how to control them in order to obtain lasting results.
Understanding Antioxidant and Pro-Oxidant Activity in Aging Skin
As skin care professionals, we are aware of the importance of antioxidants in preserving your skin's health and youthful appearance. However we don't often talk about the pro-oxidant activity of some antioxidants. Come discover the oxidation process to better understand this phenomenon and acquire more knowledge about antioxidants.
LYDIA GAUTHIER
Lydia Gauthier has been passionate about skin and cosmetics since her experience as a cosmetician when she was 18 years old. That is when she decided she would dedicate her life to understanding the ingredients list on cosmetics packaging! After seven years and a bachelor's degree in bio-organic and medical chemistry, a master's degree in tissue engineering (on psoriasis) and a second master's degree in industrial cosmetology in France, in the number one program in the world, she finally reached her goal and became a dermopharmacist. Her mantra: your skin is the only clothing you'll wear your whole life!
Since 2015 she has made it her business to share her passion by providing high-level training on skin care and products, contributing to the development of beauty companies across Quebec, and lecturing at various venues and events. She is also a teaching fellow at Université Laval in the first ever cosmeceutical program in Canada.
The complex history of sebum… birth of the hydrolipidic film
Since my beginnings in the field of esthetics, I noticed that it seemed to be waging war on sebum, but even worse, that the hydrolipidic film was the unloved one! We do not understand it well and therefore it is martyred. But did you know that it is the very essence of defining skin types and the most essential for maintaining a healthy skin? It is at the origin of the very balance of your skin, wedged between the skin barrier that must protect you from the external elements and the skin flora, this magnificent external immune system.
Come reconcile with the 3 components that make up this so important film and understand its implication in the birth of skin problems as well as its impact on aging.
What role play natural desquamation in the skin aging process?
One of the sections of aesthetics that has evolved the most in terms of practice and cosmetic products is certainly the methods of exfoliation. When a few years ago microdermabrasion was on all lips and gommage on all skin 2-3 times a week, today you have a whole range of possibilities. Are you familiar with all of your options? Between the hugely popular chemical peels and enzymatic peels, biotechnologies have never been so powerful.
But at the heart of the popularity of these methods lies a great misunderstanding, if not, a great mystery… What is natural desquamation? How is it regulated and how does it intervene during skin aging?
Too often unbalanced, we have to win it back and reduce excessive exfoliations at a young age and integrate them at the right time into our anti-aging skincare routine… because it could become your worst enemy or your best ally!
Botulinum Toxin : To Freeze or Not to Freeze!
Who doesn't know the botulitic toxin, a.k.a. Botox®? Don't look around you, no one is going to raise their hand, and risk looking uncool. But do you really know about it? Lydia Gauthier has heard all the false information about it. Some call this the toxin of youth, as if it had the power to preserve your youth longer! In fact, in addition to generating a lot of scar tissue, this toxin risks accelerating the aging of your skin if you start using it too soon. Join her to learn the right conditions for using these injections.
Journey to the Centre of Cellulite
Cellulite. Every woman's nightmare. This issue with the skin third layer, which is almost exclusively reserved to women, affects over 80% of women over 20 years old. It's a hard fight that often fails. How does it form? What can we do to treat it efficiently with a skin care product? As this is a deep and complex problem, we need a thoughtful mix of active ingredients to cover all of its causes. Join Lydia Gauthier to explore the hypodermis and its main dysfunction: cellulite!
DEBRA HEDDEN
Debra Hedden is the co-owner and President of Luxury Therapeutics, a woman owned manufacturer of luxury hot/ cold therapy products as well as upscale spa bedding and decor,  located in Franklin, NC.  Before becoming involved in the spa industry, Debra spent 20 years as a high end residential interior designer. 
Elevating The Guest Experience for customer loyalty and higher profitability.
Instantly put your guests at ease and learn ways to pamper them in a low touch environment. We will explore ideas through the use of sight, touch and scent with elegant decor, treatments and products.
Learn the value of Incorporating heatable spa products and cozy wraps into your relaxation areas and treatments to help relax your guests to achieve stress relief and feel pampered.
Set the stage and create a memorable experience the moment your guest walks in the door by learning the importance of surrounding your guest with visually beautiful linens, decor and thoughtful retail.
By creating beautiful displays and offering an interesting variety of products in your boutique, you can encourage the guest to explore wellness purchases for self care as well as gifting.
DARIAN KOVACS
Darian Kovacs brings over 15 years of experience in marketing, communications and public relations. Throughout his career, he has also been a founder and board member of various foundations and charitable organizations. Through his award-winning company, Jelly Marketing, Darian has worked with various local, national and global brands building and executing on their digital and PR strategies. He co-founded the Canadian Internet Marketing Conference and he's been featured in BC Business magazine, Business in Vancouver and on the Canada Post training circuit. He is a contributor with Small Business BC, Entrepreneur, and both Rogers and Shaw's Business Resource Centre on topics of social media and PR. Being both an educator and practitioner, Darian's mix of stories, practical examples and takeaways leaves audiences feeling inspired and equipped to implement social media and PR strategies into their organizations.
What Is SEO and Why your business needs it in 2021
With advertising changing for iPhones and with cookies going away on the internet – we have to get smarter with our advertising. Using real life examples and applicable tactics,  this session will dive into best practices in SEO that can connect you with customers and propel your business forward. 
Digital Tools to Improve Your Business:
Hootsuite and Canva Tricks to make you look like a Social Media Rockstar
How to use these inexpensive (and free versions too) tools
Tricks you may not know of
How to look and appear like you have a full time social media coordinator on your team!
15 Marketing Techniques You Need to be Doing in 2020 (Many of which are free or very low cost!)
Whether you're a spa owner or you market a product – Darian and Jessica will be covering the 15 most important marketing tactics and techniques that will help grow your business. This fast-paced and comprehensive workshop will cover everything from SEO to your website to public relations. Come prepared to take notes, learn something new and take away some actionable ideas to implement immediately.
How to Maximize Your Website to Grow Your Business
Your website is a 24/7 storefront to your brand. Are you using every tool available to maximize your online presence? What does it look like when your brand is Googled? What does it look like when your industry or type of product is Googled? We'll use this time together to cover how to ensure that your digital footprint is helping drive the right qualified traffic to your website. You'll learn how to full leverage your website to convert that website traffic into paying customers and patients
KATIE MARES
Katie Mares knows the challenges organizations encounter as they strive to design a customer service program that is sustainable and has an impact in the marketplace. She also knows that developing a program is one small step to success, it is the tools and implementation plan that makes a program take flight.
Using her experiences as a CEO, building company infrastructure and designing customer experience programs, Katie is now a leading voice inspiring positive, actionable change in the dealerships and organizations and women she partners with. Katie has earned her Master's degree in adult training and development and is a certified training and development professional.
How to Tailor Your Brand Experience to the Decision Maker: The Woman
The times are changing. Women are becoming more comfortable with taking care of themselves. Here's the catch: the decision maker expects an experience! Katie Mares will share how the power of falling in love affects the relationship your female customers have with your brand. She will discuss the psychological differences between men and women, and will provide you with five applicable takeaways that can be actioned when you return to your spa. This interactive session is full of insights and scientific facts on what your female consumers want in an experience — and how you can live up to their expectations.
How to Provide a 5-Star Experience
Katie Mares will discuss the impact a well-designed brand experience has on the experiences your spa provides for the employees and the consumer. Katie will reveal five easy steps to providing a 5-star experience. She will have the participants moving around through a fun and interactive journey mapping exercise. During this exercise, the participants will identify ways to wow the customer during each touch point in their journey. Katie will share personal stories about her experiences as a customer and how she has helped change the way businesses have transformed their brand experience.
JAYNA MARIE
As an award-winning hair and makeup artist with over 10 years of experience in the business of beautification, Jayna Marie is happy to be doing what she loves. Since graduating from Blanche Macdonald, she has worked with celebrities such as Lady Gaga and has built a reputation as one of Canada's top bridal makeup artists and hair stylists.
Booked over a year in advance, with close to 200 weddings a year, her passion, dedication to her craft and upbeat personality have had clients lining up to book her, flying her all around the world.
Since she believes that the knowledge she has gained is meant to be shared, Jayna Marie is honored to have been asked to rewrite the bridal curriculum at Blanche Macdonald. If you plan on attending one of her classes, please bring a notepad and be ready to laugh… she doesn't hold back!
2 More Topics Coming Soon!
Tips for Bigger Looking Lips and Eyes
If you believe that when it comes to lips and eyes, "bigger is better", then this is the session for you! Jayna will be discussing all the ways you can enhance those features without needles or fillers! Clients will love that you've learned these tips and tricks, and of course, you can use them on yourself as well! Topics covered will be lash and eyeliner application, the proper way to over-line a lip and determining the right size and shape for a client's face.
Skin, Always Skin
A truly professional looking makeup begins with fabulous skin. That's why it's one of Jayna's obsessions! In this session, we will discuss ways to create a flawless looking canvas, regardless of the skin type or concern. We will discuss the best way to cover discoloration, color correction, how to create a beautiful glow and the best way to use primers and setting sprays. You will leave with a much better understanding of how to troubleshoot skin concerns as well as enhancing an already flawless face!
CAROL PHILLIPS
Carol Phillips is a nationally-known keynote speaker, trainer, industry consultant, and successful former spa owner. For the past 30 years, she has inspired clients all over the globe to re-focus on working smarter, using their resources at hand to build traffic, sales, and customer loyalty—especially useful information in today's challenging business climate.
Carol Phillips' unique selling approach enabled her spa to average 55% of total revenues from retail sales alone, causing her to be named American Salon magazine's First Retailer of the Year for her outstanding work in salon display, merchandising, retailing and staff training.
Carol has produced over 25 DVD and audio spa sales training and 2 cutting-edge in-spa music programs. Her first book, In The Bag-Selling in the Salon, has become the gold standard of spa and salon sales training. Carol was on the International Spa Association team that wrote the definitive book, Retail Spa Management. Now beauty school students around the world are being trained in the first sales and marketing beauty school curriculum designed and produced by Carol Phillips, BeauteeSmarts for Beauty Schools.
Carol has worked in every phase of the beauty business, from behind the chair as a CISDESCO diplomate, the counter, the desk, the computer, and microphone. Her unique insight into every facet of the beauty industry helps her design a SMART (Sales, Marketing, Advertising, Retail, and Training4Success) consultation package that gets results for your beauty business.
Topics Coming Soon!
ALVINA RYAN
Alvina Ryan is a teacher, massage therapist, spa expert and passionate businesswoman with over 20 years' experience. She holds a bachelor's degree in Exercise Science with Honours in Athletic Therapy from Concordia University, and a healthcare management degree from the John Molson School of Business. She has also completed a Peak Potentials leadership-training program, thereby obtaining her trainer's credentials. Alvina was the head massage therapist for the Montreal Alouettes football team for 14 years. She has also worked as a teacher and trainer for schools and companies since 1996. Her sports experience also includes numerous top performing athletes and Olympic champions with whom she has worked over the course of her career.
Alvina continues to teach massage therapy in the best schools in and around Montreal, and offers her consulting services to spas in the area. She is one of ESI's regular speakers, and also presents conferences across Canada and the U.S. To find out more about how Alvina can help you, visit her site at www.alvinaryan.com
2 More Topics Coming Soon!
The benefits of Indian head massage
Every massage should include the head. It is too bad it is often neglected as part of our massage routines. Spending a few moments on the head will give the client much needed stress relief. Learning a few key points will enhance therapeutic effects even more.
Indian head massage is a specific massage that includes the head, neck, shoulders and back. It is traditionally done in the family as well in barber shops. The sequence is simple to learn and just as relaxing to give as to receive.
This workshop includes a live mini-demonstration.
For more info on the complete course or home study DVD please contact Alvina Ryan at 514-990-9539 or info@trainingformassage.com
The benefits of Cupping massage
Cupping is technique that has been adapted into massage. Traditional cupping involves glass cups where a flame is introduced and a suction is created. Modern cupping that massage therapists use involves silicone cups. These cups can be easily manipulated along the body. There are many benefits to this style of massage. For one, it allow for deeper manipulation of the tissues with minimal effort. The best news: it is not a reserved act. So massage therapists can add it to their regular back massage. Estheticians can incorporate it in their facials.
You can also use it for self-care. Learn to treat common problems yourself with the cupping method.
For more info on the complete course or home study DVD please contact Alvina Ryan at 514-990-9539 or info@trainingformassage.com
ALLAN SHARE
Allan Share, a 32-year veteran of the Health and Wellness industry, took over as President of the Spa Industry Association in 2010 after 21 years as a manufacturer and distributor in the spa channel.
His vision for the Association is to continue building upon a legacy started in 1990 to bring benefits to spa operators and help them grow into professional businesses. The Association have become the leading trade Associations in the spa, esthetic and wellness world with over 72,000 members across the globe.
You can find Allan traveling the world on behalf of the industry speaking on a variety of topics including:
Changing Trends in the Medical Spa World
Visual Merchandising for Retail Success
The Integration of Medicine and Spa – Challenges and Opportunities
Allan's previous companies include New Life Systems and Lotus Touch. Both companies were sold to Scrip Companies (owners of Scrip/HESSCO, Massage Warehouse, Promed and others) in 2007. He continued on for three years as Director of Spa Operations before taking over the Spa Industry Association.
Topics Coming Soon!
DORI SOUKUP
Dori Soukup is the founder and CEO of InSPAration Management, a firm specializing in medi-spa and spa development, advanced education, and business tools. Over the past 19 years, she has contributed to the success of companies worldwide. Dori's passion is developing innovative, effective educational programs and business strategies leading to exponential growth and profits! Her Success Library and Leadership seminars are delivered in a clear, concise manner providing industry leaders with implementation blueprints to ensure success.
Dori is an author, global speaker, mentor, executive coach and a mastermind group leader. We invite you to visit InSPArationManagement.com to explore all the tools available to help you start a successful business or transform your current one!
Topics Coming Soon!
PAMELA SPRINGER
Pamela Springer, a licensed aesthetician, instructor and author, is an African American woman
who has a mixed ancestry from three other lineages. Experiencing first hand, the lack of
education on the critical nuances of melanated skin, Pamela's ethnic skin training was realized
when she received a 9-month preceptorship in 1997, from a board certified dermatologist who
also lectured medical students in Ethno-Dermatology. This training instilled a passion to
educate skincare professionals and medical providers on how to lower risks factors and
enhance results for diverse skin tones.
Just See Me! – Cultural Practices, Ethnic Skin Behavior and Conditions!
The clinical knowledge in evidence-based treatments modalities for diverse skin tones is
complex in nature. The proposed strategy is to help understand the critical elements
necessary to reduce risk factors and enhance results, when implementing advanced
treatments.
The goal of this presentation is to take the fear out of treating diverse skin tones and instill
confidence in performing treatments on whomever wants your service. The tools and
strategies will help develop a successful approach in this changing world of skincare.
My mission is to help capture critical lessons by presenting and understanding the skin science
of diverse skin tones.
JULIE THURGOOD-BURNETT
Julie Thurgood-Burnett is a creative thinker, a resourceful consultant who provides value based on what a strong background in — as well as a passion for — marketing and strategic thinking. Her enthusiasm is contagious and will get you to think differently and "out of the box" about your business and plans.
Her background lies in brand and innovation marketing and research, as well as strategy development, social media development, marketing strategy, and development. Julie has worked in many different industries, on the client as well as on the vendor side, which garners her a unique perspective on any project and brings a storyteller's touch to building a case.
At Green Monkey Creative, Julie oversees all marketing strategy, branding, account management, website projects, and still manages to run a couple of social media accounts. With her strong project management skills and her ability to see the bigger picture, she has always driven her team to achieve more than they set out to do.
How to Run an Effective Marketing Campaign & Strategy

Running a business can be tough and sometimes marketing falls to the wayside.  Your main focus day in and out is your customers – but how do you grow your business and attract new customers and keep your current customers engaged?  We will walk you through how to pull together a marketing strategy for your growing business.
Branding Your business in the Digital World (in collaboration with Jess White)
Branding is one of the most important things when it comes to your business and how it relates to your website and social media platforms. We will review branding on different platforms like social media, Google My Business, your website and also how that relates to your printed materials.
Get the Most Out of Your Social Media
One thing that often gets overlooked in most marketing plans is a more general approach to social media for business. What should you be thinking about when it comes to your social media for your business? What are the trends? What makes for great content? Where do you even start?
We will cover some great strategies and tactics for your business and what you should be considering. We will also discuss how to optimize your social media profiles and ensure you are set up for success; how to run ads on social media and build brand awareness; and how to "listen" to your competitors and their customers to find out what is working in your industry.
Social Media & Your Brand
How are you selling on social media? Marketing for beauty services affords a ton of creative freedom. How do you create your brand voice? How do you convey that brand voice? What will make you special in the big world of social media? Provide your audience with bite-sized how to's and other content suggestions that will make your brand stand out from your competition. Creating a great social media presence isn't only about showing the value of your product or service to your audience. It's about connection and experiences. The best brands out there share a common point of view with their fans. We will also cover how social media and the rest of your marketing should align.
Social Media Hacks and Ideas for Your Business (in collaboration with Jess White)
Don't know where to start when it comes to social media? Need ideas on how to design posts and create engaging content? We will go through some hacks and ideas for your salon and spa that will engage your clients and make you stand out from the competitors.
JESS WHITE
Jess White is the mastermind behind all branding campaigns, logo designs, and marketing materials at Green Monkey Creative . Her attention to detail, resourceful and creative thinking as well as impactful style create eye-catching designs that get noticed. As a Registered Graphic Designer (RGD) with the Association of Registered Graphic Designers, Jess is a strong advocate of good design. Jess brings over a decade of professional knowledge in a variety of brand avenues, including web design, corporate identity development, print, social and digital marketing design as well as motion graphic experience.
How & Where to Talk to Your Customer
How are you connecting with your customers? Are you just blasting posts on social media and maybe updating your website? We will walk you through some techniques on how to keep your customer engaged and how to connect with your customer on a regular basis through digital marketing.
Branding Your business in the Digital World (in collaboration with Julie Thurgood)
Branding is one of the most important things when it comes to your business and how it relates to your website and social media platforms. We will review branding on different platforms like social media, Google My Business, your website and also how that relates to your printed materials.
Social Media Hacks and Ideas for Your Business (in collaboration with Julie Thurgood)
Don't know where to start when it comes to social media? Need ideas on how to design posts and create engaging content? We will go through some hacks and ideas for your salon and spa that will engage your clients and make you stand out from the competitors.
MONTE ZWANG
Monte Zwang is a business planner, financial coach, and consultant for businesses in the health, wellness, fitness, spa, and medical industries. He launched Wellness Capital Management in 2005.
Wellness Capital Management has provided financial guidance and tools that enable business owners to improve profitability while maintaining focus on providing exceptional customer service and business values. Zwang builds budgets and strategies, and provides bookkeeping for spas, medical spas, salons, physicians, and wellness center owners. He has taught financial management and real estate workshops at regional banks and industry conferences around the world.
Actively involved in the Spa Industry Association, Monte is a graduate of the University of Denver. He is a licensed real estate broker and has been named a "Five Star Best in Client Satisfaction Wealth Manager" by Seattle Magazine.
Managing Profit in Uncertain Times
If we don't know what is going to happen, how can we manage our business? We find ourselves in very strange times. These times are truly the most bizarre that we have ever operated our business. Hopefully, we are beyond the business yo-yo of closing, opening, and closing again. What if our business does not bounce back? Unique times require unique action. These times require that we manage our profit voraciously. Do you have a plan in place that will allow you to do that?
Without a plan, you have chaos which is something and we cannot afford in today's volatile market. Let's address the components of a profit plan and how to use them. We will discuss strategies and targets that you can use for to plan your sales, costs, purchases, overhead and debt. You will learn concrete steps that you will take (or not take) to mange your profit during these uncertain times.
The Best Planning Tool for Business Growth Ever…
Do you know where your business is going? Are you going there by intuition or by plan? Remember your Business Plan? Let's look at some tangible ways to regain your objectivity, direction, and passion.
Utilizing the best ever planning tool, we will learn how to re-define our business mission and vision. We'll discuss how to regain clarity, focus and passion. Utilizing "good" numbers, we will map out a financial and profit plan. Defining the required steps to re-invent and take action will help to move our business forward.