40 Day Video Access
Tracy Desmarteaux
BIOPHORA
Tracy Desmarteaux is a powerhouse in the medical esthetics industry. She is Partner and Senior Educator for Biophora Medical Skin Care where she dynamically trains medical aesthetic professionals, including doctors, nurses, and medical aestheticians on the full scope of the Biophora medical skin care line, as well as how to perform advanced treatments for all skin types and conditions. She is also a mentor for aesthetic spa owners who want to grow their businesses into new branches of service while offering effective marketing and sales strategies along with extraordinary customer care.
In addition, Tracy is owner and head medical aesthetician of Synergy Medispa in Montreal along with it's associated branch; Académie Synergy Medispa where she is a certified educator of medical esthetic procedures and technologies. (a medical aesthetic training center Certified by APESEQ: Association des Professionnels en Électrolyse et Soins Esthétiques du Québec).
Adding to this impressive list of enterprises, Tracy is a trained naturopath certified by the National Association of Naturopaths, NP (ANN/NAN).
Her extensive career as a Medical Esthetician started with Dr. Robin Billick, Chief of Dermatology at Montreal's Jewish General Hospital. He recognized Tracy's passion and keen aptitude for medical aesthetics and took her under his wing—mentoring and training her for over five years. For the past twenty years, Tracy has trained with top plastic surgeons and is certified in every kind of advanced-medical aesthetic treatment to come to market. She has been called on to test new treatments with leading companies and professionals where she has gleaned a unique understanding of which technologies are the safest and most effective. Her linear evolution with technological advancements has made her a leading expert in the field. For over two decades, Tracy has not only earned the trust and respect of her clients, but that of her peers and industry professionals throughout Quebec and across Canada as a Clinical Educator and Consultant for esteemed companies including Syneron-Candela, Endor Technologies, Slim Wave, Biophora Medical Skin Care, and the renowned post-treatment camouflage foundation, Oxygenetix.
With utmost care and respect, it's Tracy's mission to help as many people as possible to become the best versions of themselves and discover their inner and outer beauty. She has honed the skills of active listening, assessing, and prescribing the ideal treatment protocols for her clients and the aesthetic professionals she educates. Her commitment to excellence, dedicated integrity, and focused passion for her work form the backbone of her training and teaching philosophy.
Classes:
The Impact of Medical Skin Care on the Spa Industry - Raising the Bar for Aestheticians
40 Day Video Access
Join Biophora Educator and Skin Care Guru, Tracy Desmarteaux in an exciting new look into how Medical Skin Care is becoming accessible to you as an aesthetician with key strategies as to how it can increase results and add credibility to your spa/medspa practice.
Learn about the key differences between spa lines and medical skin care.
Understand the features and benefits of key active ingredients.
Find out how state-of-the-art ingredients can work synergistically to improve skin conditions.
Learn how to expand your business, retain your clients, and be of optimum service through effective educational and marketing strategies.
Deliver extraordinary results to every client by exceeding their expectations.
Find out how to get certification for Advanced Biophora Medical Skin Care Training sessions with educational, sales, and marketing support.
Get free products!
Savvy consumers, who are no longer willing to age gracefully, are demanding solutions to maintaining a healthy, youthful-looking appearance. Many of these consumers are finding solutions with medical skin care treatments. Check out Tracy's fun and informative session so you're prepared to meet the demands of this emerging market!
French Transcript of this lecture: Click HERE
40 Day Video Access
Emmanuèle Labrecque
Hush & Hush
CONTINENTAL COSMETICS LTD
Native French Canadian from the Eastern Township in Quebec, Emmanuèle Labrecque is a graduate student from Concordia University who later on obtained her Public Relations Certificate from Montreal University. She spent most of her 20's working in Sales & Marketing in the CPG industry (Food & Beverage).
In her 30's she decided to follow her passion and completed a Beauty Certificate from George Brown College and a Hairstyling Certificate from Marca College in Toronto.
After working for over five years as a Sales & Beauty Ambassador for Spa My Blend by Clarins at the Ritz Carlton Toronto she decided to continue her career as an entrepreneur and more recently came back to the corporate world. Today she is proud and excited to be managing the Quebec Market for Continental Cosmetics and exploring with you all the new brands that can benefit many of us in the spa industry and more.
Classes:
Blomdahl - Ear and Nose Aseptic Piercing Systems and Wellness Jewelry
40 Day Video Access
Blomdahl is a trusted Swedish brand, introduced to the global market in 1985, that excels in aseptic ear and nose piercing and in retailing jewelry made from medical-grade materials available now worldwide.
Blomdahl stands out in the Canadian market with its simultaneous spring-loaded aseptic ear-piercing system and aseptic nose piercing system.
Come and discover the world of Blomdahl with us!
HUSH & HUSH - The Secret is Science
40 Day Video Access
Plastic surgeon Dr. Marc Ronert and his wife Janna Ronert, esthetician, created HUSH & HUSH with a distinct mission:
To live Younger.Longer
The secret to good health, inner beauty and fighting the common signs of aging lies in a holistic approach to health, well-being, and youth, with a daily regimen of herbal and plant-based supplements.
Join us as we unveil the world of nutraceuticals with HUSH & HUSH and their long-awaited DeeplyRooted range with their shampoo, conditioner and hair serum that promote a healthy environment for your scalp and hair!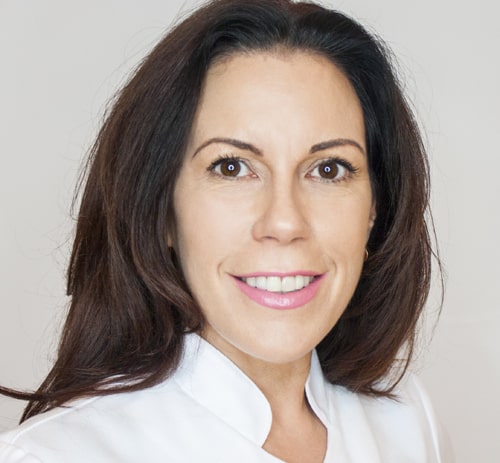 Live During Expo
Tracy Italiano
DERME&CO
Tracy Italiano is a seasoned Master Aesthetician and IPL Laser Expert with over three decades of industry excellence. Her dynamic skills as a public speaker and educator have led to advanced training seminars spanning North America and Asia, providing key industry insights to skin care professionals.
Adept in operational management, she has played pivotal roles in spa development, training manual design, and staff management. Tracy remains at the forefront of industry innovation, driving revenue growth through strong sales and marketing prowess.
Known for exceptional customer service, conflict resolution, and product knowledge, her passion for aesthetics is inspiring.
Classes:
Sensitive skin new stratgies featuring the latest in organic effective products with proven results!
Live During Expo
Sunday 12:00 pm Room: 512-B
In this comprehensive class, we delve into the physiology of sensitive skin and the symptoms of rosacea from a medical esthetic perspective. Master best practices when addressing these conditions and discover how they evolve, impacting the skin's microbiome and barrier function.
Learn crucial dos and don'ts when treating sensitive skin and how avoid common triggers. Gain expertise in differentiating between types of sensitivity and identify the most effective approaches to improve outcomes.
Discover a range of innovative medical grade formulations, ingredients and treatment options, offering your clients-patients immediate and long-term soothing benefits while safeguarding the health and integrity of their skin. Receive a complimentary gift and certificate for attending, do not miss this class!
Sensitive skin strategies for rosacea and acne rosacea
Live During Expo
Monday 11:00 am Room: 512-B
In this comprehensive class, we delve into the physiology of sensitive skin and the symptoms of rosacea from a medical esthetic perspective. Master best practices when addressing these conditions and discover how they evolve, impacting the skin's microbiome and barrier function. Learn crucial dos and don'ts when treating sensitive skin and how avoid common triggers. Gain expertise in differentiating between types of sensitivity and identify the most effective approaches to improve outcomes.
Discover a range of innovative medical grade formulations, ingredients and treatment options, offering your clients-patients immediate and long-term soothing benefits while safeguarding the health and integrity of their skin. Receive a complimentary gift and certificate for attending, do not miss this class!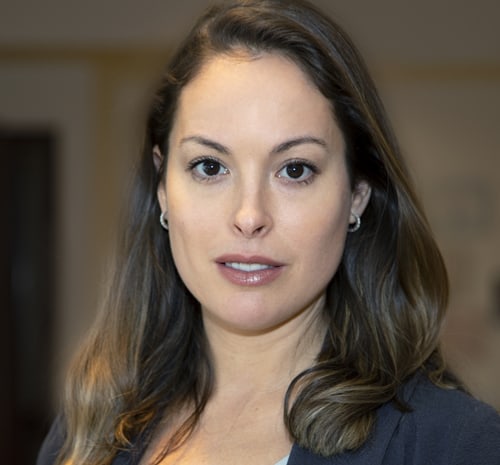 Live During Expo
Sara Turchetta
DERME&CO
Sara Turchetta's journey in the skincare and personal care industry is a testament to her unwavering commitment to excellence and her innate ability to navigate the ever-evolving landscape of beauty. As a Director of a 5000 square foot medical spa, she not only gained a deep understanding of the intricacies of skincare but also laid the foundation for her exceptional customer-centric approach and keen business acumen.
A distinguished graduate of the John Molson School of Business, Sara's academic prowess is complemented by her brand management diploma from Formula Botanica, further solidifying her as a multifaceted and dynamic force in the industry.Her professional odyssey has been marked by remarkable achievements in various domains, including retail, distribution, manufacturing, and consulting. As a co-founder of Europelab alongside Manon Pilon, Sara's leadership was pivotal in propelling the division to prominence. Europelab became synonymous with white labeling, custom manufacturing, contract manufacturing, and top-tier consulting services – a testament to Sara's dedication to uncompromising quality and innovative thinking.
Sara's profound expertise spans ingredients, product development, regulations, and project management, making her a sought-after expert in her field. Her strategic guidance has been the driving force behind successful outcomes for Europelab's brand partners, from the inception of a concept to the moment a product graces the shelf.
Guided by her innate humility and gratitude, Sara Turchetta has ascended to the status of a respected authority in skincare and personal care. Her rich experiences and instrumental role in Europelab's transformation continue to invigorate her pursuit of excellence, thereby imprinting an indelible mark in the dynamic and ever-evolving realm of beauty.
Classes:
Easy steps to start your own brand /skincare line: Avoid costly mistakes! And start a new opportunity, keep your clients and keep your profits!
Live During Expo
Sunday 1:00 pm Room: 512-B
Monday 1:00 pm Room: 512-B
Have you ever considered having your own skin care line? If Private Labeling is a good fit for you? What are the different options for a fast ROI! it might be the best business decision you will ever make.
This class is an insight on the do's and don'ts when you consider launching your own private label skin care products NO MORE COMPETITION!.
Your clients often purchase their skin care one time only and go online after…Keep your clients Learn how to get started and how avoid costly mistakes!
Do not miss a class
Gifts and certificate for all participants!
40 Day Video Access
Milada Prokopyeva
MYBUSYSPA
INTIMATE SKIN LIGHTENING
Milada Prokopyeva began her career as a nurse and midwife. She has been working in the beauty field since 1996 and currently owns  3 renowned salons located in Montreal, Ile-des-Sœurs and Sint Maarten in the Caribbean. She is constantly on the lookout for the latest advances in the field in order to offer her ever growing clientele services that meet their expectations and her spa's reputation.
Given the growing interest in the lightening of intimate areas, Milada set out to find a solution to offer her customers a safe and effective method of skin lightening for all skin types. Since 2017, she has trusted the South Beach Skin Solutions products which have been on the market for more than 15 years and stand out for their effectiveness and the quality of their ingredients.
Classes:
Intimate Skin Lightening
40 Day Video Access
Anal and vaginal lightening is one of the hottest trends in skin care today. The South Beach Skin Solutions product line is specifically developed for spa treatments and for resale at-home application to help compliment the spa treatment by naturally lightening problematic dark areas of the skin including intimate areas, knees, elbows, armpits, lips and nipples.
Not only is it about using a good line, it is mostly about having a good treatment protocol and a strong training. It is very important to understand your customer's expectations and how you will implement your consultation before providing any treatment.
To give you an idea, I have been offering this service since 2017, and have generated over $100,000
Thesera L – Non Invasif Melting Thread Lift
40 Day Video Access
Thesera L is a state-of-the-art non-invasive facelift treatment from South Korea, since 2011, which uses patented technologies such as TDN Tunnel and Nanoscale Dissolved Collagen Threads to lift sagging skin, improve its elasticity, visibly reduce wrinkles, increase dermal density and volume, and tighten pores.
This revolutionary, non-invasive anti-aging treatment is brand new to Canada. Be one of the first professionals to offer this avant-garde service to an ever-growing clientele.
Live During Expo
Pina Lee
NUVIOR CANADA – THE FUTURE OF MEDICAL INNOVATION
Pina Lee is a highly experienced aesthetic professional with over 20 years in the industry. She holds an advanced diploma in clinical aesthetics from CIDESCO, laser technician diploma, and certification with Oncology Training International. Throughout her career, Pina has delivered client/patient treatments and skin health advice in various professional settings, while also providing support to dermatologists, plastic surgeons, general physicians, and other medical skin health professionals. Additionally, she has contributed to business development initiatives, treatment protocol improvements, and profit improvement strategies.
Pina has also expanded her expertise by working as a corporate trainer for medical devices and as a vocational college instructor. Her extensive knowledge and experience in medical aesthetics and training form the foundation of her current role as the Clinical Educator with NUVIOR Medical Innovation.
Classes:
Science Against Pigmentation – cosmelan by mesoestetic presented by NUVIOR
Live During Expo
Sunday 2:00 pm Room: 511-D
Monday 1:00 pm Room: 511-D
NUVIOR Medical Innovation invites you to participate in an informative session on a revolutionary depigmentation treatment for all photo skin types. A treatment that requires no medical director, no capital investment for devices, involves minimal clinic time and deals with solar, PIH, and hormonal pigmentation concerns.
cosmelan® treatment by mesoestetic®, serves as the only comprehensive cosmetic option for addressing and regulating hyperpigmentation. This industry-leading method provides intensive correction action of lightening and brightening the skin while also regulating melanin production and preventing the recurrence of pigmentation. A safe, effective treatment with high efficacy and loved by millions of people around the world.
Optimizing Microneedling Results: Advanced PRP and Sterile Solutions by mesoestetic and Fidia
Live During Expo
Sunday 3:00 pm Room: 511-D
Join us for an informative presentation on how to elevate your microneedling services and deliver effective results with two world renown Pharma Groups, mesoestetic and Fidia.
Learn how meso.prof sterile solutions from mesoestetic treat various conditions quickly, safely, and effectively with microneedling and other applications for transepidermal penetration.  Founded in 1985 in Spain, mesoestetic is loved in 104 countries, known for rigorous scientific research, high-quality ingredients, and advanced delivery systems to ensure optimal results.
Is 3.80 billion platelets dose per every 20 ml PRP possible, while other PRP systems deliver less than half of platelet concentration? Discover how the unique High Tissue PRP system by Fidia Farmaceutici allows you to obtain a concentrated and pure PRP solution, ensuring that the final product is rich in platelets and growth factors, which are essential for promoting tissue regeneration and skin rejuvenation.  Fidia, with its 77 years of experience, is an Italian mega Pharmaceutic company well known for its high-quality standards and the purity of its PRP formulations in its vaccines and hyaluronic acid offerings.
Don't miss this opportunity to enhance your microneedling services to learn about cutting-edge science with mesoestetic and Fidia.
Science Against Aging – age element by mesoestetic presented by NUVIOR
Live During Expo
Sunday 4:00 pm Room: 511-D
Monday 2:00 pm Room: 511-D
Aging is strongly determined by internal and external factors, and responsible for activating specific markers that lead to wrinkles, loss of firmness, and brightness.  After years of research, mesoestetic has developed a solution based on epigenetic science to reverse the effects of these markers on gene expression to counteract the signs of aging in the skin.
Mesoestetic discovered how to go beyond DNA programming and activate different markers, switching on the messages to the cells that provide the skin with functions and elements that are lost with age.  This results in a unique anti-aging treatment that is formulated with powerful epigenetic active ingredients for maximum efficacy and to enhance beauty at every stage.
With its comprehensive diagnosis system designed to assess the specific needs and concerns of each individual skin.  It serves as the foundation for tailoring the age element professional treatment to each person's unique skin type, conditions, and goals.  Truly customized treatments with every visit.  Innovation backed by an exclusive patent for the most demanding skin care experts.
Join us to learn how mesoestetic can elevate your antiaging treatment offerings.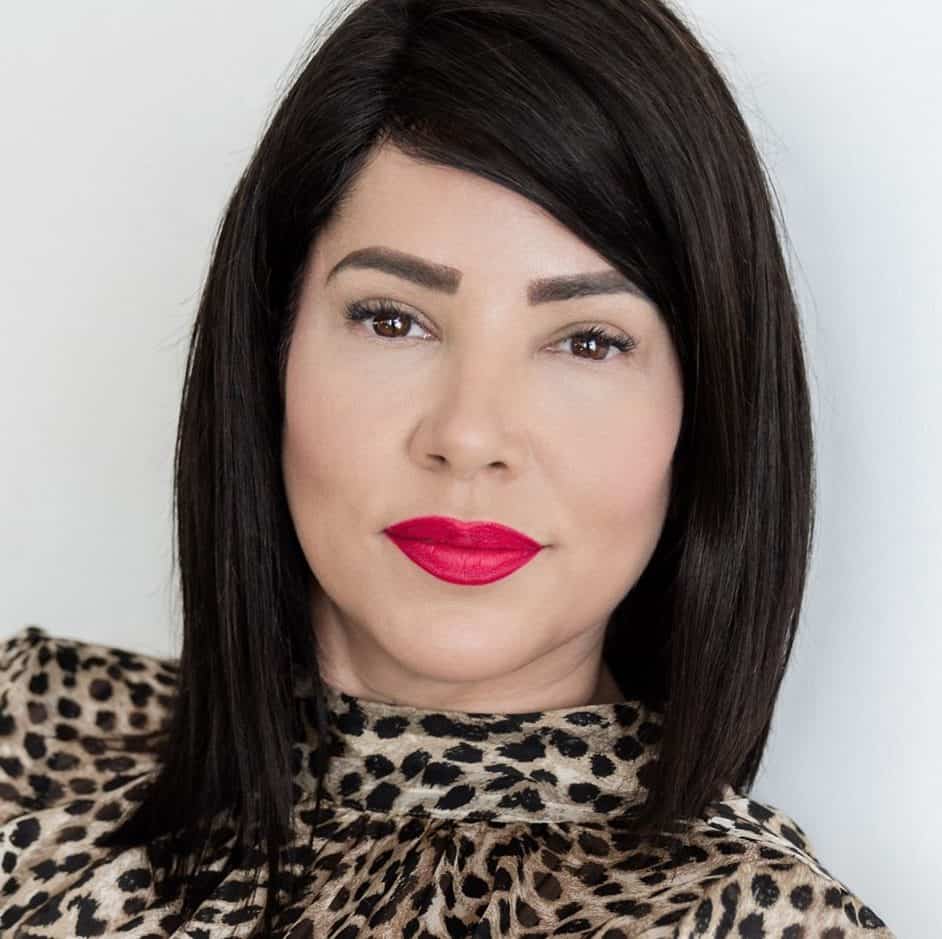 Live During Expo
Tàmara Hughes
SKIN DEEP FORMULATIONS
Founder and Chief Formulator of Skin Deep Formulations, Clinical and Oncology Esthetician Támara Hughes is dedicated to her passion for education and is a respected go-to thought leader for beauty professionals across North America.
Decades of diverse experience in our industry as a brand educator, spa owner, service provider and consultant inspired the inception of Skin Deep Formulations; a solution to the need for advanced education for estheticians, and proven formulas for business owners to make more money
Classes:
Multiply Your Money!
Live During Expo
Sunday 12:00 pm Room: 511-E
Monday 12:00 pm Room: 511-E
Skin Deep Formulations leads the way in transforming the beauty industry by providing cutting-edge education and training in sought-after services like dermaplaning and microneedling. We also offer a diverse product range, catering to evolving consumer needs in areas such as CBD, sensual cosmetics, and men's skincare.
Join us & learn how to stay ahead of emerging trends that will significantly boost your revenue and elevate your beauty business. Certificate of attendance & special offers for attending.