A FIRST this year!
Opening Sessions (In French Only)
Simon St-Hilaire, ESI's "darling" star speakers for over 20 years, will inform and entertain you each morning at 9:00 am in room 524-A from his French lectures: "Bichonnez vos clients" on Sunday and "Conseillez… persuadez… vendez!" on Monday.
Don't miss it!
Arrive early to attend those unique and trilling presentations starting at 9 AM just before the Exhibition doors opening at 10 AM
2022 Montreal Featured Speakers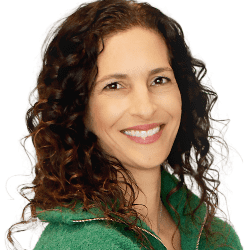 30 Day Video Acccess
JULIE CASS
Julie Cass is a successful entrepreneur, author, motivational speaker, certified health and business coach, yoga instructor, wife and mother.
Julie has successfully led and grown her own multimillion-dollar operation with hundreds of employees. Investing in oneself and one's employees has a positive impact on work life satisfaction and the bottom line. Julie is deeply motivated to inspire wellness in today's workplace for the benefit of individuals and organizations.

As CEO of The Positive Change Group, Julie's passion is to help busy people thrive in all facets of life. Whether at work or at home helping them understand why and how to invest in the most important relationship they have: the one with themselves.
Lectures
Finding Your Personal Equilibrium
30 Day Video Acccess
Work/life balance is what millions of people like yourself are trying to achieve every day. In today's hectic paced life, this can be one of our biggest challenges. Not finding your equilibrium can mean decreased productivity, and can impact your physical and emotional health, as well as affect your relationships at work and at home.
In this impactful session, learn how mindset can change everything to living the life of your dreams. We will give tips and tools on how to effectively create the time and space in your life to attack stress, increase productivity and give you the equilibrium you're looking for.
Why Wellness Professionals Need to Be Well Themselves
30 Day Video Acccess
You got into this business because you were passionate about self-care, beauty and wellness and yet you find it stressful with no time to take care of yourself. Sound familiar?
You are not alone. Most wellness professionals find that when it comes to their own wellness, they have struggled to make it a priority. However, in these changed times it has become essential that we prioritize our own wellness and protect our mental health.
In this impactful session, Julie will go over simple strategies on how to make wellness a priority. Learn practical tools to combat stress and easy self-care habit tricks that you can implement for life.
Love yourself now more than ever. This session can be your first step towards positive change.
How to Create Success in your Business without Sacrifice
30 Day Video Acccess
Learn the top strategies to re-program your mind around success and become a magnet for creating prosperity with ease. We have been told many times that we need to sacrifice to get ahead but the truth is, this is a flawed premise and it is not sustainable.
Want to make a change? Want to learn how you can literally create success with ease? Then this workshop is one you will not want to miss.
Julie has created a simple process that will help you re-program your mind to become a magnet for abundance. In this workshop you will learn simple exercises that you can do each day and it only takes minutes. See how Julie has helped hundreds of professionals in the spa industry to create positive change and
The top 5 Must-dos to Scale your 6/7 Figure Business
30 Day Video Acccess
As a business owner or manger no one gives you a roadmap on what to do to scale your business. 25 years ago, I started my fist spa and through a lot of ups and downs, I was able to scale the Spa to a seven-figure business within a year. Fast forward to today, I have now scaled multiple businesses and consulted with many owners on how to do the same. I wish when I first got into this industry, I knew what I know now.
In this workshop Julie will go over the top 5 strategies to help you scale and grow your business with intention. If you are feeling frustrated or stuck and not seeing the numbers that you want on your bottom line, then this is the right program for you.
Live During Expo
30 Day Video Acccess
ROB CASS
Spaformation & Salon Prophets, led by CEO Robert Cass, are leading consulting, marketing and training advisors to the spa and salon industry. They bring 50 years of successful spa, salon, hospitality management and development experience as well as an endless commitment and passion towards excellence. Industry leaders across North America have chosen to work with Spaformation and Salon Prophets because of their intimate knowledge and expertise of the spa and salon market. Every business and every leader is different, so their customized approach is ideal for those looking for unique and creative solutions.
Robert Cass travels the continent as a keynote speaker, author and trainer, educating and elevating the standards of today's salons, day, medical, resort, destination and Nordic spa operations. As specialists offering consulting, training and marketing to the spa and salon industry, no project is too large or too small. Spaformation & Salon Prophets are "building business".
Lectures
Making Your Spa Profitable in a New World & Beyond
30 Day Video Acccess
So much has changed, some has not. Things you worried about in the past no longer matter, new things have taken their place and can mean the difference between thrive or survive. What are the critical areas that owners and leaders need to focus on to be successful is this new landscape?
Join us for an information-packed session discussing 6 MUST KNOW aspects of any spa business you must focus on for a profitable future.
Staying New and Relevant in a Changing Spa World
30 Day Video Acccess
Recent history has been turbulent and changing. Needs and wants have changed for your guests during this time. What do you need to do so that you're relevant and important in their lives? Join us for an insightful look at approaching change in your business.
Do you enhance, add, delete or your services? What about the products that go with them? Do you need to spend money or simply change what you do? Join us for a thought-provoking session designed to keep everyone happy, healthy and profitable.
Managing Your Human Resources While Still Making A Profit
30 Day Video Acccess
The entire business world is changing in North America and the beauty and wellness world is no exception.
Rising wages, changing expectations, uncertainty and uncharted waters are leaving owners and leaders unsure and frustrated on how to deal with your greatest assets, your people.
Join us for an enlightening and informative discussion on how to guide your business through these shifting times with confidence.
Lead, Engage, Grow, Earn
30 Day Video Acccess
Anyone can build a spa, beauty or wellness business. Not everyone can run own one. Especially a profitable one.
In this animated and blunt session learn about the key factors that need to be present in your business to prosper.
Take away specific and tangibles tactics that will help you lead your organization, engage your team and guests, grow your people and business, and earn the profits you deserve.
30 Day Video Acccess
ELGHA CENTENO
Elgha Centeno, founder of ProFusion Coaching by Elgha Centeno and specialized coach in esthetics and medical esthetics, brings more than 15 years of experience in the field. Having been an esthetician, light-based technology technician, massage therapist, body treatment technician in her own business, she understands the reality of entrepreneurs in the industry. Furthermore, she worked as a business consultant and clinical trainer for international corporations like Dermalogica and Alma Lasers, which allowed her to gain experience in industry-specific marketing, financial and business strategies.
Passionate about helping her peers increase their profitability and recognition as true professionals, and to help elevate the standards in the industry, she has developed her own ongoing training model. The training revolves around an entrepreneurial mindset, business topics and technologies in the esthetics field, to name a few. On top of coaching, she offers consultation, seminars and specialized content writing services. She collaborates with Spa Canada magazine as the technology expert. Elgha has also co-founded the Facebook group "Les Pros de la Peau & Co." that shares business tips, educational posts and networking opportunities for serious professionals of the industry in Quebec.
Lectures
Post-inflammatory hyperpigmentation dissected
30 Day Video Acccess
In this conference, we will first talk about the mechanism of inflammation leading to hyperpigmentation and then, what are the ways to limit the risks of post-inflammatory hyperpigmentation and of course, the ways to reduce the appearance manifestations of this condition.
Tranexamic acid; a hero ingredient in brightening solutions
30 Day Video Acccess
Known in the medical and dental fields, this ingredient has proven itself topically as well for years.
However, it is a relatively unknown ingredient in Quebec, which is why this conference aims to explain the origin, the action of tranexamic acid on the cells of the epidermis and how it is an ingredient of choice in brightening solutions, particularly for the control of certain pigmentary disorders such as melasma.
30 Day Video Acccess
MORAG CURRIN
Morag Currin is a dedicated spa educator commitment to exploring new modalities and research which can empowers salon/spa professionals through innovative training beyond the norm of regular esthetics. Morag pioneered the Oncology Esthetics® training in 2007, and this modality has become an accepted modality in our industry now. She is currently working on new trainings dealing with trauma and mental health which every esthetician should include in their repertoire of knowledge and skills.
Morag also offers equine therapy, art therapy, movement and other holistic modalities through individual or group sessions for people with mental health issues in different sectors. Her specialization is in building therapeutic relationships to help clients with depression, anxiety, PTSD resulting from a cancer diagnosis.
Lectures
The Psychological Influences of Essential Oils on the Psyche
30 Day Video Acccess
Many estheticians use essential oils during a spa treatment to trigger a relaxation response or for a physiological effect that can help our client to reduce muscle tension or to ease musculoskeletal pain.
In this presentation we discuss our most primal sense – smell, and how it impacts different areas of the limbic system. These key areas of the limbic system either need to be stimulated or diminished based on the emotional state of the client. By using the correct essential oils you effectively can help improve client mood, shift emotional states, and promote psychological equilibrium.
We also address the other senses such as hearing, touch and taste, and explore them in detail so estheticians can focus on the full 'client experience' by engaging with all the clients senses in a positive and safe way.
The Appropriate Handling of your Client Diagnosed with Cancer
30 Day Video Acccess
Did you ever wonder why clients diagnosed with cancer usually avoid having their regular spa services once they receive a diagnosed of cancer? Have you ever considered that knowledge and experience about this disease, treatment for this disease and side effects can give your client the confidence and comfort that you modify any service they request to ensure a positive outcome for them. We will discuss appropriate handling from the minute they register for a service until they have completed the service with you, plus follow up. Your approach to this client can either stop them from coming back for more services, or your approach can welcome them back to a safe haven.
Let's change the thinking in our industry and prepare our estheticians to welcome people with all health challenges to the spa, but to also be honest up front about what can or cannot be done.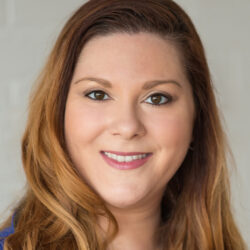 30 Day Video Acccess
LYDIA GAUTHIER
Lydia Gauthier has been passionate about skin and cosmetics since her experience as a cosmetician when she was 18 years old. That is when she decided she would dedicate her life to understanding the ingredients list on cosmetics packaging! After seven years and a bachelor's degree in bio-organic and medical chemistry, a master's degree in tissue engineering (on psoriasis) and a second master's degree in industrial cosmetology in France, in the number one program in the world, she finally reached her goal and became a dermopharmacist. Her mantra: your skin is the only clothing you'll wear your whole life!
Since 2015 she has made it her business to share her passion by providing high-level training on skin care and products, contributing to the development of beauty companies across Quebec, and lecturing at various venues and events. She is also a teaching fellow at Université Laval in the first ever cosmeceutical program in Canada.
Lectures
The Secret Life of Sugars!
30 Day Video Acccess
Sugars are everywhere in our food and they have been used for a long time in cosmetics, but their uses were very simple: free sugars (glucose, rhamnose, fructose, etc.), plant polysaccharides or raw natural sources as a moisturizing exfoliant. On the other hand, over the last 5 to 10 years, their uses have become more complex and they have literally flooded the cosmetics market! Why flooded? Because it is precisely their water retention capacity, up to 1000 times their weight in water, that has made them increasingly popular.
Whether we are talking about hyaluronic acid as an injection or as a cosmetic ingredient, several forms and molecular weights are now available on the market.
Come and analyze all their skin functions and their respective level of penetration. And, do you think the Keto diet might have an impact on the hyaluronic acid in your dermis?
What is Hiding Under Psoriasis?
30 Day Video Acccess
Did you know that over 1 million Canadians suffer from psoriasis? That represents more than 2.6% of the population that you are likely to meet. I have no doubts that each and every one of you know someone who suffer from it, because unfortunately, they really suffer! It is indeed one of the skin conditions with the most negative impact on other organs of the human body. Having had the incredible chance to do my master's degree in research on the problem of psoriasis, I can't wait to be able to demystify this pathology with you.
Come and study with me the pathophysiology, its impact on your care and learn more about tissue engineering which has greatly helped us to better understand this very complex pathology. Do you believe that a skin condition could also have a negative impact on the heart?
30 Day Video Acccess
JAYNA MARIE
As an award-winning hair and makeup artist with over 10 years of experience in the business of beautification, Jayna Marie is happy to be doing what she loves. Since graduating from Blanche Macdonald, she has worked with celebrities such as Lady Gaga and has built a reputation as one of Canada's top bridal makeup artists and hair stylists.
Booked over a year in advance, with close to 200 weddings a year, her passion, dedication to her craft and upbeat personality have had clients lining up to book her, flying her all around the world.
Since she believes that the knowledge she has gained is meant to be shared, Jayna Marie is honored to have been asked to rewrite the bridal curriculum at Blanche Macdonald. If you plan on attending one of her classes, please bring a notepad and be ready to laugh… she doesn't hold back!
Lectures
Makeup Tips for a Younger Looking You!
30 Day Video Acccess
As a makeup artist with 17 years of experience, Jayna Marie has glammed women of all ages. Amidst her vast clientele, she's always said that her favourite clients are mature women- specifically, the mothers of the brides! As we age, our faces can change so much and it can be hard to keep up when it comes to makeup. Lots of women give up all together and simply reach for a signature lip colour on a big night out… but that won't be the case anymore!
In this class, we'll take the guess work out of it all. We'll discuss how to look glowing, radiant and perfectly enhanced so we can put our best – most youthful looking- face forward!
Beauty and the Brush
30 Day Video Acccess
When it comes to applying makeup, did you know that the brush we choose is just as important as the product? With so many sizes and styles out there, it can be super overwhelming knowing where to begin. In this class, Jayna Marie takes the guesswork out of choosing the right brush. She gives tips and techniques for how to elevate a makeup application by letting the brushes "do the work for you".
She'll discuss new ways to use them, how to care for them properly and how to save money when investing in your perfect set.
By knowing the best way to use your brushes, your makeups will be more precise and simple to apply.
Get ready- this one's a game changer!
Skin, Always Skin
30 Day Video Acccess
A truly professional looking makeup begins with fabulous skin. That's why it's one of Jayna's obsessions!
In this session, we will discuss ways to create a flawless looking canvas, regardless of the skin type or concern. We will discuss the best way to cover discolouration,colour correction, how to create a beautiful glow and the best way to use primers and setting sprays.
You will leave with a much better understanding of how to troubleshoot skin concerns as well as enhancing an already flawless face!
30 Day Video Acccess
DORI SOUKUP
Dori Soukup is the founder and CEO of InSPAration Management, a firm specializing in medi-spa and spa development, advanced education, and business tools. Over the past 19 years, she has contributed to the success of companies worldwide. Dori's passion is developing innovative, effective educational programs and business strategies leading to exponential growth and profits! Her Success Library and Leadership seminars are delivered in a clear, concise manner providing industry leaders with implementation blueprints to ensure success.
Dori is an author, global speaker, mentor, executive coach and a mastermind group leader. We invite you to visit InSPArationManagement.com to explore all the tools available to help you start a successful business or transform your current one!
Lectures
Is Your Bottom Line Deflated? Plump It Up!
30 Day Video Acccess
Discover Effective Business Models to Plump Up Your Bottom Line!
If you are tired of working hard and your bank account is not reflecting the efforts, let us show you how to plump up your bottom line!
Join us and discover how to:
• Increase Retail Sales and Upgrade Opportunities
• Implement a Performance-Based Compensation Model
• Improve Your Retention Rate with Memberships
This session is ideal for Leaders who are serious about making effective changes and reaching new levels of success.
Marketing Myths and Realities
30 Day Video Acccess
Marketing is essential to your business growth. Knowing the truth about marketing will help you avoid costly mistakes and produce greater results.
Discover 4 Myths and Realities Regarding Marketing:
1. Website and Lead Generation
2. Video Marketing
3. Social Media and Positioning
4. SEO and Content Marketing
Marketing does not have to cost a fortune. There are many economical methods you can use that are extremely effective!
30 Day Video Acccess
SIMON ST-HILAIRE
Simon St-Hilaire is already in his 27th year as a full-time speaker and trainer in strategic selling, customer service, retail selling, and sales management. He has been a headliner at the Spa Show since 2001.
More than 1675 organizations have retained his services for private seminars and conferences, including several manufacturers in the aesthetics industry and numerous spas, aesthetic and medical clinics.
He is always on the lookout for new ideas; he devotes an average of 10 hours per week to reading works concerning his field. He is passionate about information: nothing escapes him! He has been a columnist for numerous TV and Radio shows in recent years.
His humor, charisma, audacity, and remarkable skill with groups place Simon St-Hilaire in a class apart. Undoubtedly, he possesses the qualities that allow him to distinguish himself as much as a trainer as a lecturer.
Lectures
Pamper Your Customers
30 Day Video Acccess
Your customers come to your establishment for one fundamental reason: to feel special and pampered. Good customer service is no longer enough; if you want to retain your customers, you must offer them the maximum before, during, and after their visit.
With the proper training and creativity, you can make your clientele feel like VIPs throughout their experience with you.
Filled with concrete examples, this conference is a game-changer.
Live conference in French
Video in English
Advise… Persuade… Sell!
30 Day Video Acccess
The confinement had such a catastrophic impact on the world of aesthetics that some had to resolve to close shop. As a result, thousands of people bought products online for the first time and developed new habits. Add to that the dramatic impact of social media as the primary source of information.
Understanding how to sell your products and services can skyrocket your sales and revenue and improve your business reputation.
This conference offers ways to achieve success in an increasingly complex business environment. While some ideas are new, some have proven themselves but need to be tackled with renewed vigor.
Learn tips for becoming an invaluable resource that customers are willing to pay more for. What can you personally do to stand out and win more business?
Live conference in French
Video in English
30 Day Video Acccess
GERALDINE THOMAS
Geraldine Thomas is a certified professional makeup artist and a beauty specialist with over 20 years of experience. She excels in implementing looks that cover a wide range of styles. In collaboration with esteemed editorials, her work has been featured: in various international magazines.
A true beauty maven, she has been recognized by leading professionals in the Fashion Industry and has participated in several runway shows such as NYFW, LAFW, & Fashion Art Toronto. Driven by vision has led her to direct and lead several media projects.
In addition, her constant goal is keeping herself up to date with the latest beauty trends and techniques. She is also a skincare advocate and believes the power of great-looking makeup begins with good skin. Passionate about educating and guiding has resulted in her as a published beauty editor.
Lectures
TIKTOK Beauty Trends
30 Day Video Acccess
TikTok has paved the artistic way; if you still haven't jumped on that wagon no worries I got you.
I'll be bringing you the latest tips and tricks on today's viral makeup trends.
The how-to lip lift, step-by-step blush positions, and a siren eye, also known as the foxy eye.
With a makeup lift ending.
Join me for a TikTok beauty session.
FALL 2022 / WINTER 2023 Runway Trends
30 Day Video Acccess
Inspired by the runways of NYFW, PARIS & MILAN. Here are the trendiest fall and winter makeup looks.
Bleached brows to Glass skin were seen everywhere at Versace, to warm chocolate cocoa colours at David Koma & smudged-out gunmetal shadows, topped with a vibrant red lip at Michael Kors.
Let me show you how to apply these magical trends in a more subdued makeup look.