Featured Speakers
A FIRST this year!
Opening Sessions (In French Only)
Simon St-Hilaire, ESI's "darling" star speakers for over 20 years, will inform and entertain you each morning at 9:00 am in room 524-A from his French lectures: "Bichonnez vos clients" on Sunday and "Conseillez… persuadez… vendez!" on Monday.
Don't miss it!
Arrive early to attend those unique and trilling presentations starting at 9 AM just before the Exhibition doors opening at 10 AM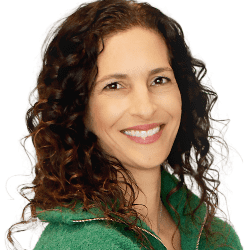 40 Day Video Access
JULIE CASS
Julie Cass is a successful entrepreneur, author, motivational speaker, certified health and business coach, yoga instructor, wife and mother.
Julie has successfully led and grown her own multimillion-dollar operation with hundreds of employees. Investing in oneself and one's employees has a positive impact on work life satisfaction and the bottom line. Julie is deeply motivated to inspire wellness in today's workplace for the benefit of individuals and organizations.

As CEO of The Positive Change Group, Julie's passion is to help busy people thrive in all facets of life. Whether at work or at home helping them understand why and how to invest in the most important relationship they have: the one with themselves.
Lectures:
5 Ways to Achieve Success and Happiness!
40 Day Video Access
Success and happiness.
Can we have both? Do we need to sacrifice one for the other? Absolutely not! In this intense and energetic session, learn five must do's to achieve success and happiness and feel empowered to conquer your life
How to Create Success in your Business without Sacrifice
40 Day Video Access
Learn the top strategies to re-program your mind around success and become a magnet for creating prosperity with ease. We have been told many times that we need to sacrifice to get ahead but the truth is, this is a flawed premise and it is not sustainable.
Want to make a change? Want to learn how you can literally create success with ease? Then this workshop is one you will not want to miss.
Julie has created a simple process that will help you re-program your mind to become a magnet for abundance. In this workshop you will learn simple exercises that you can do each day and it only takes minutes. See how Julie has helped hundreds of professionals in the spa industry to create positive change and
The top 5 Must-dos to Scale your 6/7 Figure Business
40 Day Video Access
As a business owner or manger no one gives you a roadmap on what to do to scale your business. 25 years ago, I started my fist spa and through a lot of ups and downs, I was able to scale the Spa to a seven-figure business within a year. Fast forward to today, I have now scaled multiple businesses and consulted with many owners on how to do the same. I wish when I first got into this industry, I knew what I know now.
In this workshop Julie will go over the top 5 strategies to help you scale and grow your business with intention. If you are feeling frustrated or stuck and not seeing the numbers that you want on your bottom line, then this is the right program for you.
Live During Expo
ROB CASS
Spaformation & Salon Prophets, led by CEO Robert Cass, are leading consulting, marketing and training advisors to the spa and salon industry. They bring 50 years of successful spa, salon, hospitality management and development experience as well as an endless commitment and passion towards excellence. Industry leaders across North America have chosen to work with Spaformation and Salon Prophets because of their intimate knowledge and expertise of the spa and salon market. Every business and every leader is different, so their customized approach is ideal for those looking for unique and creative solutions.
Robert Cass travels the continent as a keynote speaker, author and trainer, educating and elevating the standards of today's salons, day, medical, resort, destination and Nordic spa operations. As specialists offering consulting, training and marketing to the spa and salon industry, no project is too large or too small. Spaformation & Salon Prophets are "building business".
Lectures:
Managing Your Human Resources While Still Making A Profit
40 Day Video Access
The entire business world is changing in North America and the beauty and wellness world is no exception.
Rising wages, changing expectations, uncertainty and uncharted waters are leaving owners and leaders unsure and frustrated on how to deal with your greatest assets, your people.
Join us for an enlightening and informative discussion on how to guide your business through these shifting times with confidence.
Lead, Engage, Grow, Earn
40 Day Video Access
Anyone can build a spa, beauty or wellness business. Not everyone can run own one. Especially a profitable one.
In this animated and blunt session learn about the key factors that need to be present in your business to prosper.
Take away specific and tangibles tactics that will help you lead your organization, engage your team and guests, grow your people and business, and earn the profits you deserve.
40 Day Video Access
ELGHA CENTENO
Elgha Centeno, founder of ProFusion Coaching by Elgha Centeno and specialized coach in esthetics and medical esthetics, brings more than 15 years of experience in the field. Having been an esthetician, light-based technology technician, massage therapist, body treatment technician in her own business, she understands the reality of entrepreneurs in the industry. Furthermore, she worked as a business consultant and clinical trainer for international corporations like Dermalogica and Alma Lasers, which allowed her to gain experience in industry-specific marketing, financial and business strategies.
Passionate about helping her peers increase their profitability and recognition as true professionals, and to help elevate the standards in the industry, she has developed her own ongoing training model. The training revolves around an entrepreneurial mindset, business topics and technologies in the esthetics field, to name a few. On top of coaching, she offers consultation, seminars and specialized content writing services. She collaborates with Spa Canada magazine as the technology expert. Elgha has also co-founded the Facebook group "Les Pros de la Peau & Co." that shares business tips, educational posts and networking opportunities for serious professionals of the industry in Quebec.
Lectures:
Post-inflammatory hyperpigmentation dissected
40 Day Video Access
In this conference, we will first talk about the mechanism of inflammation leading to hyperpigmentation and then, what are the ways to limit the risks of post-inflammatory hyperpigmentation and of course, the ways to reduce the appearance manifestations of this condition.
Tranexamic acid; a hero ingredient in brightening solutions
40 Day Video Access
Known in the medical and dental fields, this ingredient has proven itself topically as well for years.
However, it is a relatively unknown ingredient in Quebec, which is why this conference aims to explain the origin, the action of tranexamic acid on the cells of the epidermis and how it is an ingredient of choice in brightening solutions, particularly for the control of certain pigmentary disorders such as melasma.
When Endermology and Oncology Esthetics intertwine
40 Day Video Access
Endermology is a discipline that affects much more than aesthetics. Indeed, several fields of expertise such as traumatology, sports therapy, and oncology benefit enormously from endermology.
Oncology esthetics, which is increasingly in demand, aims, among other things, to support people fighting cancer, to relieve side effects in skin, to reduce pain and to provide mental well-being.
Endermology can meet many of these needs and allow you to stand out even more.
Collagen in all its forms
40 Day Video Access
In our field, who does not know this essential protein of our skin? It is found in our body, as well as in many supplements and cosmetic products. The market is full of collagen products.
This conference explores several sources and forms of collagen to better guide you in your choices objectively.
40 Day Video Access
LYDIA GAUTHIER
Truly passionate about skin and cosmetic products since her experience as a cosmetician at the age of 18, Lydia Gauthier became the first Dermocosmetologist in Canada. It was after a bachelor's degree in bio-organic and medicinal chemistry, a first master's degree in tissue engineering at LOEX (on psoriasis) and a second master's degree in industrial cosmetology in France in the world's No.1 program, that she also obtained the title of European formulator.

Since 2015, through her company, she communicates and shares her passion through her conferences and high-level training on the skin and cosmetic products to companies, school boards (CFP) and professionals working with the skin. Her commitment to excellence opened her doors to Laval University as a lecturer in 2 programs of the Faculty of Pharmacy.

Very recently, she announced the creation of a brand new model of innovation in the care and global treatment of skin problems which will be delivered at the Institute for Research in Dermatology-Esthetics of Canada (IRDEC) of which she is the president and founder. , its opening is scheduled for April 2023.
Lectures:
Eczema or allergic reaction: do you know how to recognize them?
40 Day Video Access
These two cutaneous manifestations, which are the most present in the population and at the level of skin care professionals, are often difficult to recognize visually because they both manifest themselves by the same clinical symptoms. In order to tell them apart, we need to better understand the cause. Is it genetic eczema or contact dermatitis?
We will study the physiopathology of eczema, to better understand the cycle of sensitization and flare-up in order to differentiate the possible causes of the rash essential to find an appropriate treatment. We will see the ways of treatment in both eventualities since the cases of eczema are still on the rise and allergic reactions represent 20 to 30% of intolerance reactions to cosmetic products.
Do you really understand skin aging?
40 Day Video Access
I am convinced that you think you know the aging of the skin, since it is at the heart of the practice of aesthetics. But did you realize that sebum is heavier than water? That facial muscles help us fight gravity? That skin type will be central to intrinsic aging, but is also easily disrupted by extrinsic factors? Do you realize that the melanocyte and the hydrolipidic film are extremely important in the prevention of aging?
We will start from the biology of the epidermis and the configuration of the dermis in order to revisit more clearly all the factors involved in this aging that we all try to stop or slow down in order to better choose your exclusive protocols and the product routines offered at home.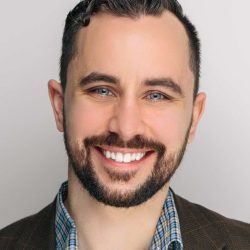 40 Day Video Access
DARIAN KOVACS
Darian Kovacs is the Indigenous founder of Vancouver based SEO company Jelly Digital Marketing & PR and digital marketing course, Jelly Academy. He brings 15 years of marketing experience and a passion for education, and creativity. He is the host of the podcast Marketing News Canada.
Darian specializes in mixing PR with digital marketing and has worked with numerous internationally renowned brands on developing and executing their digital marketing and PR strategies. Darian lives in Fort Langley, BC with his wife and four children and likes to mountain bike, watercolour and read in his free time.
Lectures:
The Most Important Social Media Channel - Google My Business
40 Day Video Access
Often forgotten about this channel is more important than ever. Over the last year there's been several new features added. It's important to understand a tool that is typically your potential customers first interaction with your brand – but it impacts where you rank when someone Google searches what your brand provides.
What are the 10 most important things you can do today to optimize your listing, take advantage of all the new features and unlock more opportunities to grow your brand.
Levelling Up Your Online Marketing for 2023
40 Day Video Access
This webinar will cover 15+ resources, tools, ideas and strategies you can implement in your business today!
Many of the ideas are free or very low cost.
Invest the time and effort to grow your business in 2023 to give your business the competitive edge it deserves.
40 Day Video Access
KATIE MARES
As a brand experience expert, Katie knows firsthand the challenges organizations encounter as they strive to design a sustainable and effective CX program tailored for the female consumer. Using her experiences as a Chief Inspiration Officer, building company infrastructure, and designing customer experience programs, she is now a leading voice for positive, actionable change in the organizations with which she partners. Katie has a master's degree in Adult Training and Development from Schulich School of Business and a Certified Training and Development Professional (CTDP) certification.
As a highly sought-after speaker, Katie has inspired audiences around the world to think differently about the female consumer, customer experience, and leadership. She has worked with globally recognized brands, including Honda, Celebrity Cruises, and Canada Post.
Katie and her fiancé have seven children (a Brady Bunch sorta thing), and she lives in three countries. When she is not with her kiddos, she has her toes in the sand and a fly rod in her hand. Katie really believes in living life to the fullest so she and her family can have their cake and eat it too!
Lectures:
CustomHER Experience: The Influence of the Female Consumer; The Decision Maker
40 Day Video Access
Although the female movement is interwoven into our social world and people preach "girl power," this mindset hasn't penetrated business branding or the experience businesses provide to women. Very few businesses focus on elevating "interaction" so that a brand experience includes a personal connection with the consumer and addresses their genuine interests and needs. This branding disconnect is a problem not only for female consumers but also for businesses that lose potential sales and women's loyalty.
Katie has delivered this Brand Experience keynote across all industries around the world. CustomHER Experience sends the clear message that true power comes when businesses focus on providing a brand and consumer experience that women―the world's most influential consumers―can't live without. When businesses start doing that―and doing it well―they can cultivate trust, build loyalty, earn referrals, and make top-line sales, and their female customers won't want to go anywhere else.
Learning Objectives:
• Understand the physiological difference between men and women and the differences in their buying behavior
• Learn how to transform the transactional service a woman currently receives into the alluring, interactional experience she craves, Identify the gaps in your current experience Breakdown the five ways to tailor your brand experience to HER; the decision maker
• Gain clarity on how to adjust their approach when interacting with customers, and ignite a spark in their teams and companies.
Empower HER in the Workplace, Create a FE + MALE Work Environment
40 Day Video Access
If women don't enjoy working for you, why would they want to shop or buy from you? Even today, female-friendly workplace cultures are still scarce. You should be aware that the culture you foster within your business is a direct reflection of the ease and comfort of your customers. It is in the best interest of your company to build a culture that women can get behind. If you do this, both female employees and consumers will take notice!
Do you want to offer an experience she can't live without? Then you'd better create a culture where women want to work.
The ultimate effect is that women feel comfortable buying from you. As the saying goes, happy wife, happy life. This is the same for your organization: happy female employees, happy female consumer, happy company (and higher profits!).
There are challenges women face in the workforce that most men do not; these challenges are illuminated during Katie's keynote. Through research, shared stories, and case studies katie helps the audience to think differently about how to create an environment she wants to work in. Audiences will lean into the Fe+Male concept, being inspired to do differently so they can cultivate a more inclusive work environment.
Learning Objectives
• How to Attract, Hire and retain more female employees
• Uncover the steps to creating a Fe+Male culture
• Analyze what is currently missing in your current work environment
• Understand the power of stories told by women
40 Day Video Access
SIMON ST-HILAIRE
Prepare to be captivated by the presence of Simon St-Hilaire, a visionary speaker and seasoned trainer with nearly three decades of expertise. With a formidable career spanning 29 years as a full-time speaker and trainer, Simon specializes in strategic selling, customer service, retail selling, and sales management. His exceptional journey includes headlining the prestigious Spa Show since 2001.
Having enriched the experiences of over 1890 organizations, Simon's impact resonates through private seminars and conferences. His clientele includes esteemed manufacturers in the aesthetics industry, as well as a multitude of spas, aesthetic centers, and medical clinics. An insatiable seeker of innovation, he dedicates an average of 10 hours per week to devouring knowledge within his domain. His thirst for information is unquenchable, making him an unparalleled authority in his field.
As a celebrated figure in its field, Simon is a regular contributor to many TV and radio shows as a columnist, where his humor, charisma, audacity, and extraordinary group-engagement skills shine. He stands as a class apart, effortlessly combining these attributes to elevate his status as both an exceptional trainer and a captivating lecturer.
Lectures:
Mastering the Art of Selling in Aesthetics: From Passion to Profit
40 Day Video Access
Join us for an in-depth exploration of winning strategies that turn interactions into fruitful sales opportunities.
In this immersive conference, we will guide you through the essential steps to elevate your selling skills in the aesthetics industry. Discover how to cultivate a customer-centric approach while remaining authentic and persuasive. From the initial impression to the close of the sale, you'll learn powerful tactics to establish emotional connections, overcome objections, and inspire confidence.
We will also delve into the importance of understanding each client's unique needs and tailoring your approach accordingly. Inspiring stories, concrete examples, and practical advice await you. Join us to uncover how to transform your passion into profits using proven sales techniques, all while creating memorable experiences for your clients.
Don't miss it!
Service Excellence in Aesthetics: Building Bonds, Fostering Loyalty, Radiating Brilliance
40 Day Video Access
Get ready to immerse yourself in the enchanting world of customer service in aesthetics with our captivating conference: "Service Excellence in Aesthetics: Building Bonds, Fostering Loyalty, Radiating Brilliance." Join us to discover how to exceed expectations and leave an indelible mark in the hearts of your clients.
This conference opens the doors to a dimension where service becomes an extraordinary experience. You'll learn how to create magical moments that delight your clients and entice them to return. From warm greetings to customized treatments, we'll explore the keys to service excellence in aesthetics.
We'll also delve into techniques for transforming clients into loyal brand ambassadors. Discover how to cultivate strong relationships, handle delicate situations gracefully, and treat each interaction as an opportunity to showcase your professionalism.
Join us to learn how exceptional service can transform your business into a must-visit destination for your clients.
Discover how to create memorable experiences that go beyond the treatment, leaving a lasting impression in the minds of all.
40 Day Video Access
GERALDINE THOMAS
Geraldine Thomas is a certified professional makeup artist and a beauty specialist with over 20 years of experience. She excels in implementing looks that cover a wide range of styles. In collaboration with esteemed editorials, her work has been featured: in various international magazines.
A true beauty maven, she has been recognized by leading professionals in the Fashion Industry and has participated in several runway shows such as NYFW, LAFW, & Fashion Art Toronto. Driven by vision has led her to direct and lead several media projects.
In addition, her constant goal is keeping herself up to date with the latest beauty trends and techniques. She is also a skincare advocate and believes the power of great-looking makeup begins with good skin. Passionate about educating and guiding has resulted in her as a published beauty editor.
Lectures:
FALL 2023 / WINTER 2024 Makeup Runway Trends
40 Day Video Access
Inspired by the runways of New York, Milan & Paris Fashion Week. Let me show you how to apply these trendiest fall and winter makeup looks. From all about bold eyes at Dior to down to earth rich looks at Jason Wu.
Showing off skin with minimal nude makeup at Carolina Herrera to a vampy lip colour Dolce & Gabbana.
BRIDAL MAKEUP 2023 / 2024
40 Day Video Access
Weddings are back and in full force. So Let's recreate a fresh, clean & glowy look from the most talked about Bride of the Year Sofia Richie, who gave us a simple yet timeless bridal beauty look.
Then step up a notch with dreamy cloud skin, blushing blush and glamorous eyes for the femme fatal in you.