2022 Exhibitor Classes
On-Line Lectures are now available!
Lorraine Perretta
ADVANCED NUTRITION PROGRAMME
With over 30 years experience as Nutritionist and 15 years as Head of Nutrition for Advanced Nutrition Programme in the UK, Lorraine has educated tens of thousands of skincare professionals worldwide, inspiring dermatologists and estheticians to include nutrition as a key pillar for client skin health.
Featured in an array of trade and consumer publications around the globe, Lorraine is a sought-after speaker for esthetic, nutrition and skin care conferences worldwide. In addition to her work at Advanced Nutrition Programme, Lorraine acts as Senior Clinical Nutritionist at a clinic in London and has authored a book entitled Food for Thought. She is a Fellow of the Institute for Optimum Nutrition, member of British Association of Nutrition and Lifestyle Medicine, and member of Complementary and Natural Healthcare Council.
Classes
Using Supplements to Treat Hormonal and Menopausal Skin Types
Hormonal and menopausal skins present many challenges throughout their different life stages. Discover new solutions for effectively treating the most common and difficult client skin conditions, including acne, uneven tone, pigmentation, dryness, dehydration and aging. What you'll learn:
How specific vitamins and minerals work from the deepest layers of skin to tackle the mechanisms contributing to common skin conditions triggered by hormonal changes
How to combine skin supplements with treatment protocols to achieve the best results for your clients' skin
How to identify quality supplements through purity of ingredients and impactful levels that deliver real results
Emily Wollenman
Higher Education Skincare
AVARI MEDICAL
Emily Wollenman is the Vice President of Education and Specialty Accounts at Higher Education Skincare. Ms. Wollenman has over 20 years of experience in the beauty industry working in sales and educational centric roles with world renowned brands such as Lancôme, CHANEL, and Tata Harper.
Emily believes that the most effective products, like the custom-formulated products in Higher Education Skincare's range of clean, safe, and healthy skincare, combine the best of science and nature to provide customers with products that deliver results.
Classes
Higher Education Skincare - Clean, Safe, and Healthy Skincare formulated for the discerning Gen Z consumer
Higher Education Skincare combines the best of science and nature to formulate products that deliver results  – #teachyourskin
Adelle Young
BEE PAMPERED
Based out of Fort Langley, BC Adelle is the founder of Bee Pampered the home of Henna Bee eyebrow tint, the 30 Minute Lash Lift and Tint, and the 15 minute Lamination products. A spa professional, microblading artist, and brow expert with over 20 years in the industry Adelle is dedicated to providing high-quality products to spa professionals.
In 2017 Adelle began looking for an alternative service for clients who wanted the microblading appearance but were hesitant to commit to the procedure. She discovered henna brows a non-invasive, non-permanent solution that fills in and colors brows giving clients a fuller appearance. However, after testing many other henna brow products she became frustrated and began working closely with a team in India to create her own formula.
The result is Henna Bee eyebrow tint. Made with 75% plant-based ingredients, Henna Bee contains no lead or ammonia and requires no chemicals or oxidants to activate, only hot water.
Classes
Introduction to Bee Pampered Products
Bee Pampered is a female-owned, Canadian company founded by Adelle Young, a working esthetician and spa owner.
We are passionate about helping beauty professionals grow their businesses. Free training and certifications are included with all of our starter kits including Henna Bee eyebrow tint, brow lamination, and accelerated lash lift and tint.
With our products, beauty professionals can complete any service in 30 minutes or less and our starter kits are priced to ensure YOU can maximize your profits. All products are Health Canada approved.
Brigitte Biller
Hollywood Celebrity Artist Brigitte Biller is the creator of the Eyelash Enhancement Technique for Micropigmentation. With over 38 years experience in the beauty industry, she is a master educator in custom design of facial dermagraphics, full face micropigmentation, microblading, ombre & 3D multi-dimensional techniques for brows, eyes, lips, SMP Scalp, paramedical reconstructive micropigmentation procedures including post-surgery wound care.
Brigitte Biller has provided her programs for the Ministry of Education (Job Connect Program). Featured on CITY TV, she is a worldwide certified master instructor of advanced paramedical micro-pigmentation, licensed etiquette instructor, master stylist, trichologist, color specialist, medical aesthetician, laser instructor & distributor, Botox & filler injector, holistic practitioner, and therapist of natural pharmacology, trained by plastic surgeons, ophthalmologist, and dermatologist.
Her program development surpasses those previously used in the industry offering the only full educational curriculum with the highest level of standards, recognized by the government of Canada.
Classes
Cosmetic Micropigmentation
Welcome to the first & only complete program of various techniques and pigment brands for the BEST education. Instruction by one manufacturer brand limits knowledge. Utilize various methods, tools and product types during your training. Lighten, darken or remove any error immediately, create 3-D multi-dimensional brows, eyes, lips and SMP. Mastering corrective skills are essential prior to starting any procedure.
Our paramedical program reveals why camouflage techniques should NEVER be used for stretch marks!  Learn proper techniques for corrective procedures, tattoo removals, and the differences of how to 'remove' stretch marks correctly and permanently instead of cover-up techniques which result in 'permanent damage'. Advanced Program of 3D multi-dimensional techniques can provide 5 different procedures at the same time!
Learn how to: redesign a previous tattoo brow, correct the shape & color, creating ombre effect, add hairstroke if desired, PLUS provide a tattoo removal on the areas needed ALL in just 1 step! Certified Master Instructor providing highest level education with unbeatable business management and etiquette skills to start your career with confidence.
Become a true professional and surpass your expectations.
Lancho Cephivenus
Chobee Marketing MD Inc.
CANDELA INC.
Lancho Cephivenus founded Chobee Marketing MD to redefine the medical aesthetic marketing process in Canada.
Within a short 4-year period of time, Chobee has successfully assisting generated Over 100 Million Dollars for all of its clients.
Classes
Light & Bright: A New Treatment to Illuminate Your MedSpa
The Nordlys system's treatment capabilities on a range of indications including vascular and pigmented lesions, photorejuvenation, scars and striae and skin textual improvements. Nordlys includes 3 foundational technologies: Ellipse IPL, Frax 1550, and Nd:Yag 1064.
The benefits of narrowband IPL with dual filters and sub-millisecond pulses will be examined and Lancho  will discuss how to build a successful MedSpa with the various treatments and revenue streams of the Nordlys as we introduce the new Light & Bright treatment using the patented Ellipse IPL and Frax 1550 technologies!
GentleMax Pro: The Standard for Laser Hair Removal
Join us as Lancho shares his personal successes with the GentleMax Pro device.
He discusses how you can leverage the proven performance and versatility of this dual wavelength system to address the ongoing demand for hair removal treatment and how it compares to other modalities like Diode and IPL Technologies.
PicoWay: Evaluating Picosecond Lasers for Asian Skin Revitalization
Lancho will discuss his clinical experience and treatment options with Candela's PicoWay device and how it compares to other popular short pulse systems for skin revitalization for skin of color (ethnic skin).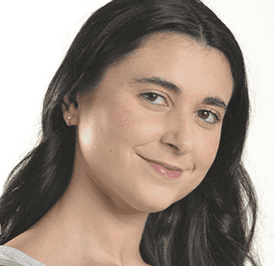 Maria Giulia Simonazzi
COMFORT ZONE
Maria Giulia Simonazzi is an International Educator for the Italian skincare brand [ comfort zone ], based in Parma, Italy.  Born and bred in Parma, she has strong Italian roots with an international spirit and the love for travel and anything foreign.  Her education was split between Italy, the US and the UK. After graduating from Oxford International College of Beauty, the cosmopolitan energy of London attracted her, where she worked in the international skincare field, specializing in the science of anti-aging skincare.
She's very passionate about life, always curious and enthusiastic for new projects. Results- driven with a big dose of empathy, teaching and sharing her knowledge, and inspiring people are her biggest drives in life. Highly dedicated to the beauty industry and committed to making a sustainable and positive impact on the world, she truly reflects the ethos of the [ comfort zone ] brand she proudly represents.
Together with her natural ability to engage with audiences, large and small, her high energy and enthusiasm is contagious and she will always educate and entertain anyone she comes into contact with.
Classes
Hormonal Changes in the Skin and Successful Professional Solutions!
Skin is in a constant state of flux in response to hormones and their highly sensitive and volatile status.  As such, it is likely that your clients will experience hormonal fluctuations at some point in their lives.  Fluctuations can occur during critical times such as puberty, pregnancy, and menopause. However, modern lifestyle and frenetic rhythms make unbalanced hormonal situations more common and frequent. Discover how hormonal imbalances can specifically affect the skin, and the best professional solutions to treat these conditions.
Learn:
Skin & Hormones: The science behind it
Hormonal breakouts: Why it happens and how to treat it
Focus on hormonal aging: How menopause affects the skin
Best ingredients and professional solutions to tackle these skin conditions
Dina Krinitski
EDVA SPA PRODUCTS
Dina Krinitski holds degree in biology and graduated from the University of Moscow. She is a certified cosmetologist with practical experience in holistic field. She learned different alternative medicine like Tibetan, Ayurvedic and worked in cosmetic surgery as a skin care consultant.
She is a founder and president of EDVA Spa Products ( Toronto, Canada ) – North American exclusive importer and distributor of the Anna Lotan LTD – well-known European manufacturer of natural cosmetic products.
Classes
24 Karat Pure Gold Treatment
Pure gold has been used for centuries as the secret to youthful looking skin. In ancient times gold was used to smooth out wrinkles to cool the skin and to protect it from inflammation. Historians have proven that Cleopatra slept in a gold mask every night to maintain precious skin youth. In ancient Rome, gold balms were used for the treatment of a variety of skin problems.
Gold was also regarded as the key to youth in ancient Chinese medicine. Gold can easily be massaged into the skin lending the face a glowing and radiating complexion. Gold frees the skin from impurities, and increases the proportion of oxygen in the skin, eliminating tiredness.
The treatment rejuvenates the skin, removes wrinkles, banishes blemishes, fades age spots and leaves skin luminous.
Hottest European Anti-Aging treatment – Needleless Methotheraphy
Holistic treatment that restores skin from inside out without using any invasive methods. Come and learn how by using only natural ingredients you can achieve such amazing results. This treatment works very successfully for fine lines, deep lines and saggy skin. The treatment is excellent for firming, plumping, and tightening. It can be used very successfully for marks after pimples and pigmentation.
Look young naturally not chemically.
Boldijarre Koronczay
EMINENCE ORGANIC SKIN CARE
Boldijarre Koronczay, President of Eminence Organic Skin Care, is an icon and innovator in the spa industry. Winner of NewBeauty's 2019 Innovator Awards and the youngest recipient of the International Spa Association's Visionary Award, his passion for organic wellness and industry education continues to push professional skin care to new heights.
Under Boldijarre's bold, enthusiastic leadership, Eminence Organics continues to garner industry accolades, including American Spa Magazine's Favorite Skin Care Line and Favorite Company for Product Education for an unprecedented 13 years in a row! Presenter may be older and taller than he appears.
Classes
The Power of Vitamin C
In this fun, entertaining and interactive session you will learn about Vitamin C and its newest forms in the industry. Vitamin C is one of the most potent, active ingredients in skin care, providing results for virtually all skin conditions we see as spa professionals, including treating one of the most difficult to treat conditions, glycation.
Through a visual demonstration, gain a better understanding of the different forms of Vitamin C, their ability to rapidly target various concerns, and how to utilize Vitamin C's power to affect all the layers of the skin. Your clients will be amazed with their reduction in hyperpigmentation, fine lines and wrinkles and boost in skin's hydration!
Brian Goodwin
EMINENCE ORGANIC SKIN CARE
Brian Goodwin is an award-winning International Educator for Eminence Organic Skin Care. As a Master Medical Esthetician, Master Herbalist and Consultant, Brian leverages over 15 years of spa industry experience to bring fun, engaging education to spa professionals around the world.
Voted 'Favorite Brand Educator' in DERMASCOPE's 2019 Aestheticians' Choice Awards, Brian delivers influential trainings which continue to raise the bar for professional education, helping Eminence win 'Favorite Company for Product Education as voted by spa professionals' for an unprecedented 13 years in a row!
Classes
How to Treat & Prevent Hyperpigmentation with Natural Alternatives to Hydroquinone
This class with award-winning International Educator Brian Goodwin is designed to help you unleash the secrets to prevent and erase hyperpigmentation, naturally. You'll examine the pigmentation process in the skin and the primary influences that trigger hyperpigmentation.
You'll also discover advanced, state-of-the-art, natural solutions to effectively treat hyperpigmentation in the treatment room, and in your client's home care routines to achieve treatment success!
Nicole Fraser
FOOTLOGIX
Nicole Fraser is a Medical Esthetician, Certified Master Pedicurist, fierce educator and dynamic public speaker.
She educates and inspires audiences to a higher level of practical and compassionate foot care with her special blend of advanced knowledge and passion for serious pedi-care. She is currently Director of Education & Business Development.
Classes
A Step Ahead…Making the Most of Your Foot Care Service
Are you maximizing your profits from each foot care service? Learn what you need to know about a diverse and changing clientele in order to set yourself and your business apart from others. Listen to Tanya as she explains how Footlogix can boost the success of your business.
Find out why so many prestigious salons, spas and clinics are making the switch to Footlogix and see how to reach your potential by educating yourself and becoming the best technician you can be.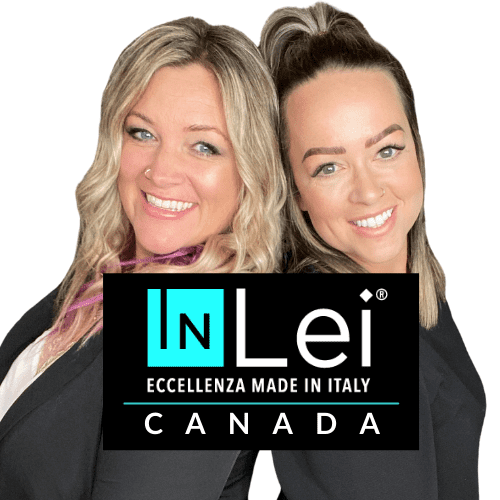 Ashley Williams & Nicole Bembridge
INLEI CANADA
We are two passionate businesswomen located on beautiful Vancouver Island in Nanaimo BC. Empowering people to feel beautiful and confident is an amazing, rewarding experience. We have been working hard this past year to share InLei® with beauty professionals across Canada!
Nicole: With over 10 years of experience as a lash artist and beauty teacher, I want to share my passion with other people who only want the best products and results for their clients. I am the owner of Eye Kandy Studios in Nanaimo and Co-owner of Van Isle Beauty Co and InLei® Canada!
Ashley: As a brow artist with over 6 years of experience, I believe that consistent practice and ongoing education is the key to setting yourself apart in this industry. I am the Co-owner of Byoode Bar in Airdrie Alberta, and work alongside Nicole as a Co-owner of Van Isle Beauty Co and InLei® Canada!
Classes
InLei® Lash Filler
InLei Lash Filler is a highly effective system designed to lift, curl, and drastically improve the health and condition of natural lashes. Made in Italy, Lash Filler is clinically proven to thicken the diameter of eyelash hair by an average of 24% after just 3 sessions! All products comply with European standards and are Health Canada registered. Your clients will render more beautiful natural eyelashes with this simple, safe, and fast treatment.
This presentation will go into detail about how to perform key parts of the InLei Lash Filler treatment, offer insight on why Filler 3 is considered a "magic potion" in the lash lift world, and why you should start using InLei products today.
InLei® Brow Bomber
InLei Brow Bomber is a revolutionary professional treatment designed exclusively for the eyebrows and intended to make the hair of the eyebrow obedient, soft, silky, and styled. This innovated system influences hair growth by improving hair structure and nourishes damaged, thin, and weak eyebrows during the treatment without the need for plastic wrap because of how dense the product is.
All products comply with European standards and are Health Canada registered. This treatment will leave clients with full, healthy, and beautiful eyebrows.
This presentation will go into detail about how to perform key parts of the InLei Brow Bomber treatment, will discuss why Brow Bomber's skin irritation level of 2.7 out of 10 is so important for your clients, and why you should start using InLei products today.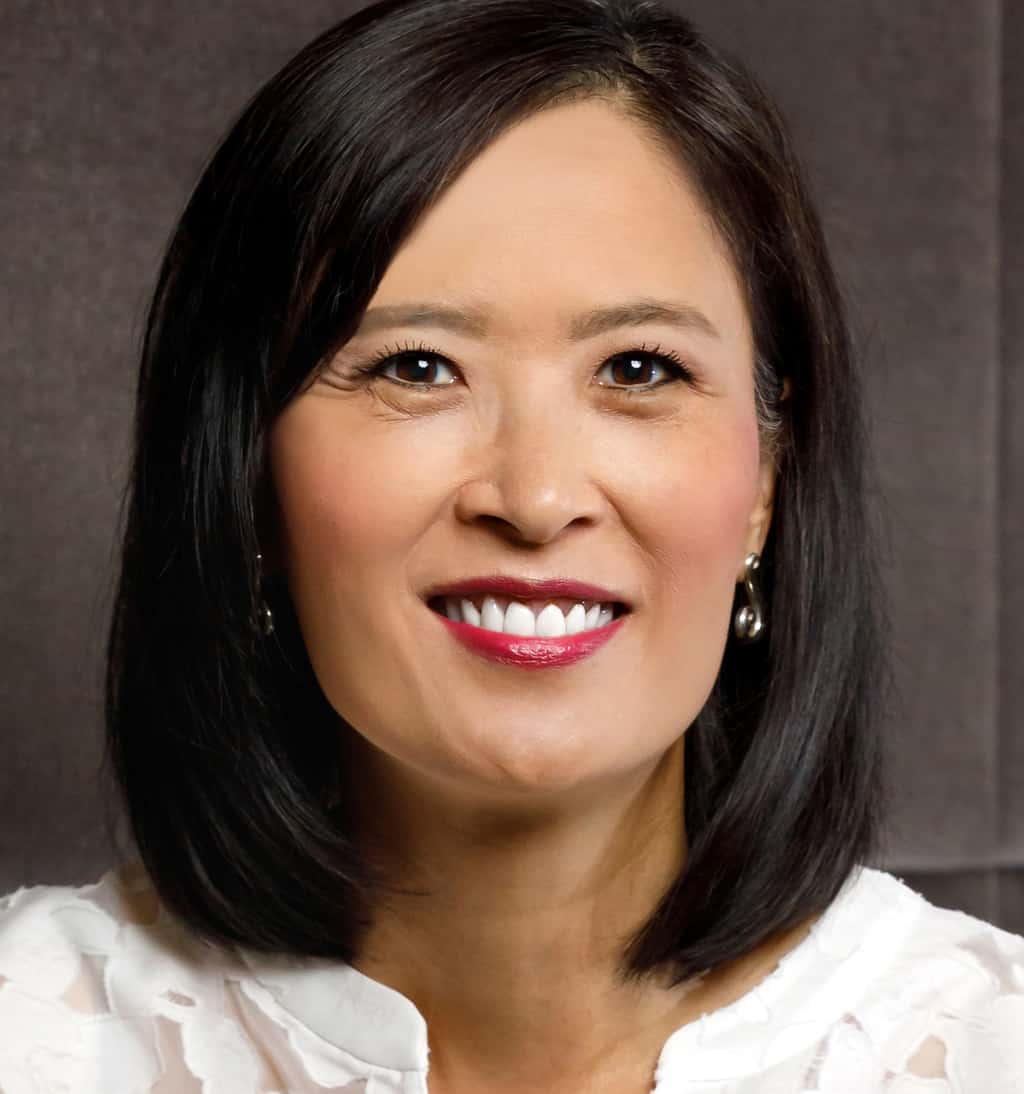 Elaine Chin, MD, MBA
INNOVATION HEALTH GROUP
Dr. Elaine Chin MD, MBA is on a mission to educate people on how to live a longer, more rewarding, and disease-free life. That's why she founded the Executive Health Centre, Bespoke Wellness Club and Innovation Health Group where precision medicine meets wellness and beauty from within.
She is the author of a new National bestseller and Indigo recommended Top 10 wellness book of the year, "Welcome Back! How to Reboot Your Physical and Mental Well-Being for a Post-Pandemic World".
She is an advisor to Good Housekeeping Magazine's Institute (New York) and appears regularly on CityLine's Wellness Wednesdays "East Meets West" TV segments. She has served as the Chief Wellness Officer at TELUS Communications
Dr. Chin received her medical degree from the University of Toronto, Canada and her MBA from the same university's Rotman School of Management.
Classes
A business model for developing a personalized skincare practice
The anti-aging patient today seeks a One-Stop shop strategy on how to repair and rejuvenate their body and skin from the 'INSIDE-OUT'.  This requires the understanding of their genetics, hormone, and nutrient profiles. Armed with this knowledge will allow you to develop a comprehensive skincare program customized uniquely for just 'one'. Learn about:
The science of PRECISION MEDICINE testing: how genetics, hormones balance and nutrients levels impact skin health
The Health-in-a-Box platform offering point of care testing kits completed in your practice
Achieving FLAWLESS SKIN requires us to DECODE the SKIN to RECODE it to health.
See if this virtual personalized health service can augment your practice; both for your client and your bottom line.
Ten actions to reboot health resiliency in a post-pandemic world
Our shared pandemic has shaken every single one of us, unleashing a wave of physical and mental micro-traumas – both known and unknown. It's now time to roar back and reclaim your well-being!
Meet Dr. Chin, author of Welcome Back! Reboot your physical and mental well-being for a post-pandemic world, Indigo's Top Ten Wellness Books of the Year and the #1 selling Self-Help book of 2021.
Wellness isn't a luxury – it's the foundation for enjoying all of life's offerings and something we just simply must prioritize. Dr. Chin will share 10 actions to guide you from languishing to thriving.
Offer custom medical skincare through an affiliate program in your spa
Partner with us for success into a true affiliate partnership to offer a custom medical skincare in your spa with Universkin™ custom serums. It's revolutionary approach to skincare to meet each and everyone's unique needs. Be part of our virtual skincare team.
Thanks to its unprecedented system that merges biotechnology and a holistic personalized approach to treatment, Universkin™ provides remarkable results. With the help of an innovative AI skin analysis, you can carefully select the adapted active ingredients your client's specific skin concerns need to achieve the desired results. 19 active ingredients allowing over 1000 unique formulations, this is custom skincare at its best.
Janna Euperio
INNOVATION HEALTH GROUP
Janna Euperio has been in the Medical Esthetics industry for five years. Her diploma from Centennial College gave her a head start in the field, where she has taken full advantage of the opportunities that are available to her. She is the Lead Medical Esthetician at Bespoke Wellness Club, a wellness center powered by precision medicine with a diagnostic approach to prevent premature aging.
Throughout her time in the Esthetics industry, Janna has worked hard to gain an understanding of the need to take good care of the skin as patients undergo treatment for a variety of diseases and conditions that may affect how their skin appears.
Classes
A Dual Approach to Scalp Health and Hair Rejuvenation
People today are increasingly aware of just how important it is to take a proactive and science-based approach to skin care. Often overlooked, however, is the fundamental importance of scalp health. The scalp is part of the skin and is a commonly neglected area that requires specialized and proactive treatment.
Failing to pay adequate attention to scalp scare can lead to a range of unpleasant and irritating symptoms, including a range of dry, itchy, or oily scalp. An unhealthy scalp can even lead to hair loss. As the science of scalp care is not widely understood, many people suffering such symptoms can feel like there is no ready solution.
Fortunately, today, there is much we know about what immediate and practical measures can be taken to achieve and maintain a healthy scalp.
Manny Kapur
INNOVATION HEALTH GROUP
Inducted into the Canadian Healthcare marketing Hall of Fame. Manny Kapur has led the development of multi-million dollar businesses in the North American aesthetic market, including BOTOX tm and RESTYLANE tm. An innovative and creative leader, Manny brings vast experience in building Aesthetics clinics, distribution and logistics for new product launches, introduction of new technologies and accelerating existing brands into the Canadian marketplace.
He is sought after by Globally in the Medical Device and Beauty, Wellness and Cosmetics industry for his insights into the newest products, marketing strategies and practice management technologies. If you didn't know Manny until now, here's your opportunity to hear from an industry skin and beauty vanguard.
Classes
Artificial intelligence: How your spa will fit in
AI and digital marketing will influence consumer behaviour to go search for online sales versus what you can offer in your spa. Join in the opportunity to engage your customers with technology supported skin consultations.
This session will support how you can develop strategies to keep your clients coming back to you and enhance your retail sales presence. Keep your clients coming back and staying engaged.
Dr. Elaine Chin, will join Manny, to share her experience with how AI has changed her practice in skincare and show you how you can engage with technology as well.
The skinny about what innovation around the world is coming soon to a spa near you
Discover how innovation and design of skin care, facial masks, patches and so many other products have given consumer many new options. Help your clients sort out the new technologies so that your business will be a go-to thought leader on the newest developments in skincare and skin treatments. Learn what your spa must do to stay on the cutting-edge of innovation and technology from around the world.
Dr. Elaine Chin will share her experience with these new technologies that are grounded in science and research. Truly revolutionary.
Tricia Behmardi
JANE IREDALE MINERAL COSMETICS
Tricia Behmardi is Director of International Education at jane iredale, leading the implementation of all jane iredale educational programming globally. With over 30 years of industry experience, Tricia a licensed esthetician and esthetics instructor, skilled in all aspects of makeup application. She has trained with top industry artists such as Bobbi Brown, Laura Mercier, Orlando Santiago and Esterique Aidan. Tricia also works closely with company founder, Jane Iredale, ensuring all products meet professional standards.
Filled to the brim with "did you know" product knowledge and application tips, Tricia shares her toolbox of secrets for flawless looks your clients will love to flaunt.
Classes
The Most Beautiful Cosmetic You Can Wear is Healthy Skin
As the leader in therapeutic formulas, jane iredale The Skin Care Makeup™ is truly more than just makeup. Join International Educator Tricia Behmardi to discover:
The benefits of skincare makeup
Why using jane iredaleproducts creates healthier skin
Coreconcepts for post-procedure applications using jane iredale products and how to support skin healing and health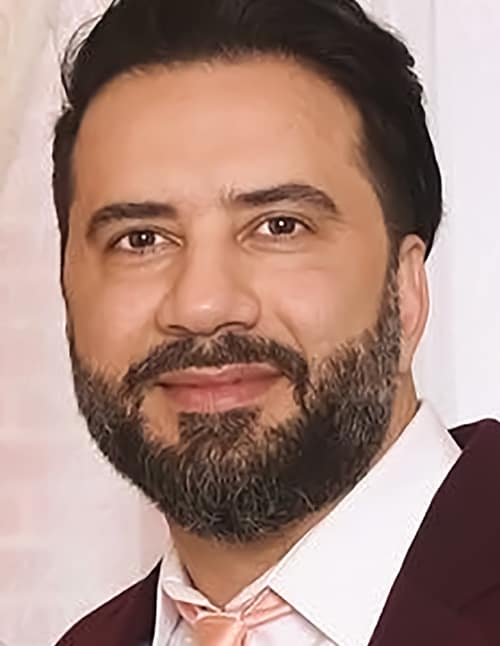 Dr. Hamid Bimesl
MD PRO CORP
A Medical Graduate in 2005 and a licensed General Practitioner in multiple provinces in Canada since 2014. With over 16 years of experience in family and aesthetic medicine. A trained professional in MSK LL guided injections, Sclerotherapy, non-surgical cosmetic procedures, and injections of Neuromodulator cosmetics.
Held many international and North American positions as inspector of public health and hospitals, emergency physician, Independent general practitioner, and family and aesthetic medicine physician.
Member of the College of Family Physicians of Canada, the College of Physicians and Surgeons of Saskatchewan, the College of Physicians and Surgeons of Ontario, and a number of medical professional associations.
Former Committee member of the Sun County Regional Health Authority in Saskatchewan. And the Home Care Quality Improvement Leadership Team.
Co-founder of the Advanced Research Institute of Aesthetic Medicine in Canada. An aesthetic medicine instructor and coach.
Recognized for the quality of care and service excellence and promotes teamwork, active lifestyle, and utilizing aesthetics to improve natural beauty.
Classes
Stem Cell condition media VS PRP
AAPE® is the first product based on stem cell described in SCI journals with clinical results in humans.
What are stem cells?
Stem cells are primal cells found in all multi-cellular organisms that retain the ability to renew themselves through mitotic cell division and can differentiate into a wide range of specialized cell types.
Dean Swift
MICRYLIUM PROFESSIONAL CHOICE
Dean Swift B.Sc. B.Ed. FADM Cert. Tox.  Dean has been a Researcher involved in Materials Science, Colloid Chemistry and Microbiology for many years.  He has lectured in New Zeeland, Singapore, Thailand, Hong Kong, France, Germany, Switzerland, USA and Canada.  He has held teaching positions at University of Toronto and Dental Hygiene schools.
He is a member of APIC, ASM, IADR, SCC and Innovators Alliance.  He has strategically developed and/or clinically nurtured over 125 Medical-Dental products to market for more than a dozen companies. His current research is in the field of Biofilms in collaboration with the Princess Margaret/MaRS group.
Classes
What makes Disinfectants work?
A Detective's insight into what makes a disinfectant effective and what makes it fail. Disinfectants actually behave differently from their testing in the real world.
Results will vary in clinical use based on the substrate and environmental conditions.
This seminar will take the mystery out of disinfectant compatibility and effectiveness in Dental and personal environments.
Uliana Shchepeleva
MY LAMINATION INC.
Founder of My Lamination Canada, The Beauty House Shop & Salon, as well as multiple Lash Education training centers. Uliana started her lash journey 16 years ago back in Russia, where she was taught by world famous lash masters.
Throughout the years, she has received a vast amount of training all over the world, learning from the best in the business. Using her education and experience, she has perfected her technique and skills and succeeded in the Canadian Lash Lift Industry.
Known as @lashmother.uli on Instagram, she has over 30,000 followers who refer to her as the Queen of Lash Lifts!
Classes
My Lamination's LashBotox 101
Everything you need to master My Lamination's signature product, LashBotox! Learn from the master herself, Uliana Shchepeleva, all about the new and innovative product.
What is LashBotox?
How do you use it?
Why do you need to add it into your LashLifting routine?
What are the benefits?
What makes it different from other products?
Add more life to your lashes and brows and make them thicker and stronger with My Lamination's LashBotox. A revolutionary treatment to be used with the Lash Lift and Brow Lamination procedures, this luxurious serum supplies hair with necessary vitamins and/or minerals for a healthier, thicker, and longer look. Trust us, your clients will thank you!
Manon Pilon
NELLY DE VUYST
Manon Pilon is the Co-founder and Co-president of Derme&Co. Mrs. Pilon lead the Research and development as Director of the Nelly De Vuyst, Druide, and EuropeLab laboratories, one of the largest manufacturing certified GMP facility for organic skincare and personal care products certified by Ecocert in North America.
Manon Pilon's background spans over 35 years of worldwide professional experience in spa and medical spa operation and management, Business and product research, development and strategy. She has a vast professional experience as Master of Ceremony invitee at several International conferences. Mr. Pilon also collaborate with a team of world-class chemists, researchers, dermatologists pharmacists and aestheticians in order to develop innovative and effective formulas using the latest technological discoveries.
Winner of several awards (Business Woman and Trade Associations), author of 2 books one is «Anti-Aging the Cure Based on Your Body Type», columnist and invited writer in reputable radio, journals, and magazines.  Sitting on many boards in Cosmetic and businesses Mrs. Pilon is considered one of the most dynamic business women in the industry. As a motivated and passionate educator and business woman, she continues to inspire and drive innovation in her field.
Classes
Rosacea, Acne Rosacea and Sensitive Skin: Facts & Solution from a Medical Aesthetic Perspective
Learn everything you need to know about Rosacea, Acne Rosacea and Sensitive Skin.
Understand the pros and cons of Glycolic acid (AH As), Lasers, IPL, LED, INFUSIONS, chemical peels and Hydroquinone on hypersensitive skin.
Understand Acne from a Medical-Aesthetic Perspective
An in-depth class on how acne is developed and what you can do to intervene and prevent the process.
Tips on prevention and the bacteria involved will be discussed.
Hyperpigmentation, Melasma & Photoaging
NEW Treatments from a Medical Aesthetic Perspective!: Treat different types of hyperpigmentation and brown spots without the side effects of Hydroquinone.
The importance of the vaginal pH and its impact on your overall health: Innovation in cosmetics
Innovation in cosmetics for women. Discover the importance of feminine hygiene and pH balance as well as the importance of vaginal microbiota and its effects on your health.
Discover our 2021 Nelly De Vuyst Fresh News! Product and collection launch!
Nelly De Vuyst Laboratory has been busy in 2020 developing and expanding the brand!
Don't miss what's happening in 2021 in new products and collections!
Bio|Femme and the Superpower
The synergy of the organic astringent and firming ingredients of Bio|Femme assists in restoring tone and youthfulness to the intimate tissues as daily hygiene, pH balance, firmness, and ingrown hairs.
Photorejuvenation of the Face: Everything You Need to Know
Are you looking for a safe and effective way to improve the overall appearance of the skin? Learn about the benefits this minimally invasive procedure that can be used to treat a number of aesthetic concerns.
Discover the latest and safest technologies available on the market.
Increase Your Retail Sales During the Pandemic
Are you an affiliated partner yet? Don't wait a moment longer!
With these uncertain times, Derme&Co offers you an innovative approach to help you maintain your retail sales and expand into new territories globally with our affiliated program.
Vicki Malo
NORTH AMERICAN SCHOOL OF PODOLOGY
Vicki's passion is bringing foot care education to technicians and specialists around the globe.  She is a noteworthy leader in pedicure education; teaching advanced pedicure classes and lecturing at industry events for over 15 years while heading up the North American School of Podology.
Vicki has worked in the professional beauty industry as a highly trained CIDESCO Diplomat, Master Pedicurist, Massage Therapist, Licensed Beautician, Educator, Professional Speaker, Mentor and Consultant for over 30 years.
Vicki's has an MBA in Business Management, BSc. in Podology, Advanced Skin Care, Advanced Foot Care, Infection Control and business modalities in the salon industry.  Her business experience both as President of the North American School of Podology and as a former owner of both a clinical salon and a day spa brings a wealth of knowledge to her classes and seminars. Vicki's mission is to bring leading-edge information to all of her classes helping technicians elevate their pedicures through education.
Classes
Kick Up Your Pedicures
Pedicures are one of the most requested spa services today.  With the ever-changing needs and demands, are you keeping up with all of the new technologies, products and techniques?  You can take your pedicure business to the next level and exponentially increase your revenue by adding new "à la carte" services and time-saving techniques to your current offerings!
This intensive seminar will cover toenail bracing, toenail reconstruction and the latest technology in electric files.  It will also cover the specialty pedicure implements and bits required to go beyond the basics and perfect your pedicure services.  Differentiate your pedicure business, streamline your services and increase your revenue all at the same time.
Learn everything you need to know about elevating your service in this one-hour class.