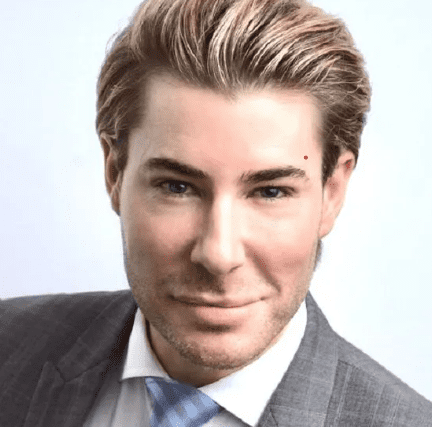 Live during expo
Dr. Andrew Christie-Schwarz
DermapenWorld
CLARION MEDICAL TECHNOLOGIES inc
Andrew is a micro-needling specialist with over 21 years' experience. He has lectured in over 60 countries and has been invited as a key speaker at over 50 major congresses across the world. Andrew is the author of Advanced Innovations With Micro-Needling.
He trains over 50,000 medical practitioners each year and is considered the world authority on automated skin needling.
Classes
Dp4
Why Dp4™ can offer greater results and security than many thermolytic procedures
What combination therapies may be incorporated with Dp4™ to maximiser results
Why Dp Dermaceuticals™ are a procedural non-negotiable
How to create customized patient treatment programs with Dp4™
How to maximize patient satisfaction

30 Day Video Acccess
Dina Krinitski
EDVA SPA PRODUCTS
Dina Krinitski holds degree in biology and graduated from the University of Moscow. She is a certified cosmetologist with practical experience in holistic field. She learned different alternative medicine like Tibetan, Ayurvedic and worked in cosmetic surgery as a skin care consultant.
She is a founder and president of EDVA Spa Products ( Toronto, Canada ) – North American exclusive importer and distributor of the Anna Lotan LTD – well-known European manufacturer of natural cosmetic products.
Classes
24 Karat Pure Gold Treatment

30 Day Video Acccess
Pure gold has been used for centuries as the secret to youthful looking skin. In ancient times gold was used to smooth out wrinkles to cool the skin and to protect it from inflammation. Historians have proven that Cleopatra slept in a gold mask every night to maintain precious skin youth. In ancient Rome, gold balms were used for the treatment of a variety of skin problems.
Gold was also regarded as the key to youth in ancient Chinese medicine. Gold can easily be massaged into the skin lending the face a glowing and radiating complexion. Gold frees the skin from impurities, and increases the proportion of oxygen in the skin, eliminating tiredness.
The treatment rejuvenates the skin, removes wrinkles, banishes blemishes, fades age spots and leaves skin luminous.
Hottest European Anti-Aging treatment – Needleless Methotheraphy

30 Day Video Acccess
Holistic treatment that restores skin from inside out without using any invasive methods. Come and learn how by using only natural ingredients you can achieve such amazing results. This treatment works very successfully for fine lines, deep lines and saggy skin. The treatment is excellent for firming, plumping, and tightening. It can be used very successfully for marks after pimples and pigmentation.
Look young naturally not chemically.
Live during expo
Vicki Malo
NORTH AMERICAN SCHOOL OF PODOLOGY
Vicki has worked in the professional beauty industry as a highly trained CIDESCO Diplomat, Master Pedicurist, Massage Therapist, Licensed Beautician, Educator, Professional Speaker, Mentor and Consultant for over 30 years.
Vicki's passion is bringing foot care education to technicians and specialists around the globe. She is a noteworthy and well-known leader in pedicure education.  Vicki has taught advanced pedicure classes and lectured at industry events all while heading up the North American School of Podology.  Vicki's belief is that knowledge is the key to success.
Classes
Corns, Calluses and Structural Deformities of the Feet
Are your clients complaining of foot pain or corns and calluses that just keep coming back?
Do you know why they keep coming back?
Are you familiar with prefab orthotics and toe props or how to recommend proper footwear?
Do you know how to properly tie shoes?
In this 50-minute seminar, you will learn all about structural deformities and recurrent issues, plus how to help your clients realign their feet and reduce foot discomfort.  This class will introduce you to gait and structural issues as well as how to custom fit orthotics and other foot props.
It's All About the Toenail
Have you noticed your clients' toenails are getting thicker, dehydrated, curved and have excessive debris build up in the nail fold area?
Learn about different nail pathologies affecting the toenails and potential solutions for these issues. From fungus to thick toenails, this class has it all. This class includes a hands-on approach on how to help your clients who have painful extremely curved nails, lifted nails, thick nails and/or other issues related to toenails.
You will learn proper techniques on how to reduce a nail, cut a nail and toenail correction techniques, as well as learn which are the best implements and bits for best practices according to your clients' needs.
In this 50-minute class, learn how to give your clients the toenail care they need while increasing your revenue stream.