Vancouver Featured Speakers
MORE FEATURED SPEAKERS TO COME SOON!
JULIE CASS
Julie Cass is a transformational life, health and business coach and founder of The Positive Change Group.
Julie has coached hundreds of business owners, leaders and individuals over the years to help them tap into their full potential and create success.
As a previous resort and spa owner, Julie has over 20 years experience working in the health and wellness industry with firsthand experience of leading a motivated team and achieving year after year growth.
As CEO of The Positive Change Group, a wife and mom, Julie's passion is to help busy people thrive in all facets of life, and to understand the key to happiness is investing in the relationship they have with themselves.
ROB CASS
Spaformation & Salon Prophets, led by CEO Robert Cass, are leading consulting, marketing and training advisors to the spa and salon industry. They bring 50 years of successful spa, salon, hospitality management and development experience as well as an endless commitment and passion towards excellence. Industry leaders across North America have chosen to work with Spaformation and Salon Prophets because of their intimate knowledge and expertise of the spa and salon market. Every business and every leader is different, so their customized approach is ideal for those looking for unique and creative solutions.
Robert Cass travels the continent as a keynote speaker, author and trainer, educating and elevating the standards of today's salons, day, medical, resort, destination and Nordic spa operations. As specialists offering consulting, training and marketing to the spa and salon industry, no project is too large or too small. Spaformation & Salon Prophets are "building business".
ELGHA CENTENO
Elgha Centeno, founder of ProFusion Coaching by Elgha Centeno and specialized coach in esthetics and medical esthetics, brings more than 15 years of experience in the field. Having been an esthetician, light-based technology technician, massage therapist, body treatment technician in her own business, she understands the reality of entrepreneurs in the industry. Furthermore, she worked as a business consultant and clinical trainer for international corporations like Dermalogica and Alma Lasers, which allowed her to gain experience in industry-specific marketing, financial and business strategies.
Passionate about helping her peers increase their profitability and recognition as true professionals, and to help elevate the standards in the industry, she has developed her own ongoing training model. The training revolves around an entrepreneurial mindset, business topics and technologies in the esthetics field, to name a few. On top of coaching, she offers consultation, seminars and specialized content writing services. She collaborates with Spa Canada magazine as the technology expert. Elgha has also co-founded the Facebook group "Les Pros de la Peau & Co." that shares business tips, educational posts and networking opportunities for serious professionals of the industry in Quebec.
MORAG CURRIN
Morag Currin is a dedicated spa educator commitment to exploring new modalities and research which can empowers salon/spa professionals through innovative training beyond the norm of regular esthetics. Morag pioneered the Oncology Esthetics® training in 2007, and this modality has become an accepted modality in our industry now. She is currently working on new trainings dealing with trauma and mental health which every esthetician should include in their repertoire of knowledge and skills.
Morag also offers equine therapy, art therapy, movement and other holistic modalities through individual or group sessions for people with mental health issues in different sectors. Her specialization is in building therapeutic relationships to help clients with depression, anxiety, PTSD resulting from a cancer diagnosis.
Lectures
The Psychological Influences of Essential Oils on the Psyche
Many estheticians use essential oils during a spa treatment to trigger a relaxation response or for a physiological effect that can help our client to reduce muscle tension or to ease musculoskeletal pain.
In this presentation we discuss our most primal sense – smell, and how it impacts different areas of the limbic system. These key areas of the limbic system either need to be stimulated or diminished based on the emotional state of the client. By using the correct essential oils you effectively can help improve client mood, shift emotional states, and promote psychological equilibrium.
We also address the other senses such as hearing, touch and taste, and explore them in detail so estheticians can focus on the full 'client experience' by engaging with all the clients senses in a positive and safe way.
The Appropriate Handling of your Client Diagnosed with Cancer
Did you ever wonder why clients diagnosed with cancer usually avoid having their regular spa services once they receive a diagnosed of cancer? Have you ever considered that knowledge and experience about this disease, treatment for this disease and side effects can give your client the confidence and comfort that you modify any service they request to ensure a positive outcome for them. We will discuss appropriate handling from the minute they register for a service until they have completed the service with you, plus follow up. Your approach to this client can either stop them from coming back for more services, or your approach can welcome them back to a safe haven.
Let's change the thinking in our industry and prepare our estheticians to welcome people with all health challenges to the spa, but to also be honest up front about what can or cannot be done.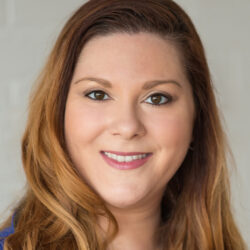 LYDIA GAUTHIER
Lydia Gauthier has been passionate about skin and cosmetics since her experience as a cosmetician when she was 18 years old. That is when she decided she would dedicate her life to understanding the ingredients list on cosmetics packaging! After seven years and a bachelor's degree in bio-organic and medical chemistry, a master's degree in tissue engineering (on psoriasis) and a second master's degree in industrial cosmetology in France, in the number one program in the world, she finally reached her goal and became a dermopharmacist. Her mantra: your skin is the only clothing you'll wear your whole life!
Since 2015 she has made it her business to share her passion by providing high-level training on skin care and products, contributing to the development of beauty companies across Quebec, and lecturing at various venues and events. She is also a teaching fellow at Université Laval in the first ever cosmeceutical program in Canada.
DARIAN KOVACS
Darian Kovacs brings over 15 years of experience in marketing, communications and public relations. Throughout his career, he has also been a founder and board member of various foundations and charitable organizations. Through his award-winning company, Jelly Marketing, Darian has worked with various local, national and global brands building and executing on their digital and PR strategies. He co-founded the Canadian Internet Marketing Conference and he's been featured in BC Business magazine,
Business in Vancouver and on the Canada Post training circuit. He is a contributor with Small Business BC, Entrepreneur, and both Rogers and Shaw's Business Resource Centre on topics of social media and PR. Being both an educator and practitioner, Darian's mix of stories, practical examples and takeaways leaves audiences feeling inspired and equipped to implement social media and PR strategies into their organizations.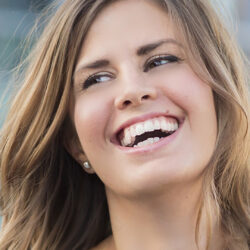 KATIE MARES
Katie Mares knows the challenges organizations encounter as they strive to design a customer service program that is sustainable and has an impact in the marketplace. She also knows that developing a program is one small step to success, it is the tools and implementation plan that makes a program take flight.
Using her experiences as a CEO, building company infrastructure and designing customer experience programs, Katie is now a leading voice inspiring positive, actionable change in the dealerships and organizations and women she partners with. Katie has earned her Master's degree in adult training and development and is a certified training and development professional.
JAYNA MARIE
As an award-winning hair and makeup artist with over 10 years of experience in the business of beautification, Jayna Marie is happy to be doing what she loves. Since graduating from Blanche Macdonald, she has worked with celebrities such as Lady Gaga and has built a reputation as one of Canada's top bridal makeup artists and hair stylists.
Booked over a year in advance, with close to 200 weddings a year, her passion, dedication to her craft and upbeat personality have had clients lining up to book her, flying her all around the world.
Since she believes that the knowledge she has gained is meant to be shared, Jayna Marie is honored to have been asked to rewrite the bridal curriculum at Blanche Macdonald. If you plan on attending one of her classes, please bring a notepad and be ready to laugh… she doesn't hold back!
DORI SOUKUP
Dori Soukup is the founder and CEO of InSPAration Management, a firm specializing in medi-spa and spa development, advanced education, and business tools. Over the past 19 years, she has contributed to the success of companies worldwide. Dori's passion is developing innovative, effective educational programs and business strategies leading to exponential growth and profits! Her Success Library and Leadership seminars are delivered in a clear, concise manner providing industry leaders with implementation blueprints to ensure success.
Dori is an author, global speaker, mentor, executive coach and a mastermind group leader. We invite you to visit InSPArationManagement.com to explore all the tools available to help you start a successful business or transform your current one!
Lectures
Is Your Bottom Line Deflated? Plump It Up!
Discover Effective Business Models to Plump Up Your Bottom Line!
If you are tired of working hard and your bank account is not reflecting the efforts, let us show you how to plump up your bottom line!
Join us and discover how to:
• Increase Retail Sales and Upgrade Opportunities
• Implement a Performance-Based Compensation Model
• Improve Your Retention Rate with Memberships
This session is ideal for Leaders who are serious about making effective changes and reaching new levels of success.
Marketing Myths and Realities
Marketing is essential to your business growth. Knowing the truth about marketing will help you avoid costly mistakes and produce greater results.
Discover 4 Myths and Realities Regarding Marketing:
1. Website and Lead Generation
2. Video Marketing
3. Social Media and Positioning
4. SEO and Content Marketing
Marketing does not have to cost a fortune. There are many economical methods you can use that are extremely effective!