30 Day Video Acccess
ANTONELLA CALANDRA
Antonella started her career in the spa industry on a global level working closely with senior management teams within destination resorts such as Four Seasons Hotel Tunis and Ritz Carlton, Paris. Her role was instrumental in the implementation and execution of intricate management software and booking platforms within operations. She was recruited by Fairmont Hotels to launch Willowstream Spas across their luxury hotel portfolio. While developing the Willowstream brand she was Spa Director in Bermuda and then Sonoma, California.
Her strategic business and financial planning skills lead her to the position of Regional Business Director for Stogryn Premier Resources, national distributor of multiple professional beauty brands.
Antonella has recently joined SpaFormation as a Consultant and Coach. Her extensive background in the industry combined with her passion for business and team development are instrumental in creating unique solutions for businesses across the industry.
Lectures
The Lost Art of Empathy
30 Day Video Acccess
When dealing with guest inquiries, empathy can be very helpful in understanding how to respond. Make empathy a priority when handling your guests and stand out in today's business climate.
Learn how to incorporate key strategies within your service standards and change your guest interactions.
Live During Expo
30 Day Video Acccess
ROB CASS
Spaformation & Salon Prophets, led by CEO Robert Cass, are leading consulting, marketing and training advisors to the spa and salon industry. They bring 50 years of successful spa, salon, hospitality management and development experience as well as an endless commitment and passion towards excellence. Industry leaders across North America have chosen to work with Spaformation and Salon Prophets because of their intimate knowledge and expertise of the spa and salon market. Every business and every leader is different, so their customized approach is ideal for those looking for unique and creative solutions.
Robert Cass travels the continent as a keynote speaker, author and trainer, educating and elevating the standards of today's salons, day, medical, resort, destination and Nordic spa operations. As specialists offering consulting, training and marketing to the spa and salon industry, no project is too large or too small. Spaformation & Salon Prophets are "building business".
Lectures
Staying New and Relevant in a Changing Spa World
30 Day Video Acccess
Recent history has been turbulent and changing. Needs and wants have changed for your guests during this time. What do you need to do so that you're relevant and important in their lives? Join us for an insightful look at approaching change in your business.
Do you enhance, add, delete or your services? What about the products that go with them? Do you need to spend money or simply change what you do? Join us for a thought-provoking session designed to keep everyone happy, healthy and profitable.
It's How We Make You Feel
Sunday 9:00 am Room: 217
Live During Expo
Health and beauty service results matter for every guest that comes to the spa. Although some businesses are better than others this is a baseline expectation of your guests. The opportunity for every spa business is to separate and differentiate themselves from the competition by creating an total experience that changes the way people feel after their visit with you.
Do you want to be good, or do you want to be great!
Join us for a blunt look at all the places in your business where greatness will keep guests screaming for more.
The Spa LeaderSHIFT, it's time for change
Monday 9:00 am Room: 217
Live During Expo
The shift in the spa world is seismic and real. Your service team and guests have changed forever. The question is…have you?
Join us for a fresh and fun look at how to operate a successful spa in today's evolving and dynamic environment.
We will share the 7 most important things you must know to help you grow yourself, your team and your business.
30 Day Video Acccess
ELGHA CENTENO
Elgha Centeno, founder of ProFusion Coaching by Elgha Centeno and specialized coach in esthetics and medical esthetics, brings more than 15 years of experience in the field. Having been an esthetician, light-based technology technician, massage therapist, body treatment technician in her own business, she understands the reality of entrepreneurs in the industry. Furthermore, she worked as a business consultant and clinical trainer for international corporations like Dermalogica and Alma Lasers, which allowed her to gain experience in industry-specific marketing, financial and business strategies.
Passionate about helping her peers increase their profitability and recognition as true professionals, and to help elevate the standards in the industry, she has developed her own ongoing training model. The training revolves around an entrepreneurial mindset, business topics and technologies in the esthetics field, to name a few. On top of coaching, she offers consultation, seminars and specialized content writing services. She collaborates with Spa Canada magazine as the technology expert. Elgha has also co-founded the Facebook group "Les Pros de la Peau & Co." that shares business tips, educational posts and networking opportunities for serious professionals of the industry in Quebec.
Lectures
Understanding the science behind light-based technologies
30 Day Video Acccess
We already know that technology advances at light speed. However, training curriculums are not always updated just as fast. There is a multitude of technologies in the esthetics world, the most popular ones still being light-based technologies. Shop for the right device, avoid salespeople traps, have a better return on investment, give the best possible results to your clients, be recognized as an expert, increase your knowledge and nourish your passion are all reasons why it is crucial to truly understand the science behind light-based technologies.
This seminar will take a deeper look at applied physics to lasers and IPLs to strengthen your existing knowledge on the matter and to bring new knowledge based on the most recent global innovations.
When prescriptive retailing becomes "S.O. E.A.S.Y."
30 Day Video Acccess
The word "retail" on its own might stir mixed feelings amongst a lot of professionals. Having acquired several techniques from different business coaches and throughout her work experience, Elgha offers you her own method and a new way of approaching retailing without the usual obstacles and with all the rewards that come such as your clients' loyalty. Furthermore, consumer habits have already changed with online shops and retail-oriented businesses.
Professionals in the esthetics industry have no choice but to adapt to this reality and create a unique experience to, not only survive, but to succeed and increase their profits.
Let's make this process "S.O. E.A.S.Y.", it will become second nature.
Post-inflammatory hyperpigmentation dissected
30 Day Video Acccess
In this conference, we will first talk about the mechanism of inflammation leading to hyperpigmentation and then, what are the ways to limit the risks of post-inflammatory hyperpigmentation and of course, the ways to reduce the appearance manifestations of this condition.
Tranexamic acid; a hero ingredient in brightening solutions
30 Day Video Acccess
Known in the medical and dental fields, this ingredient has proven itself topically as well for years.
However, it is a relatively unknown ingredient in Quebec, which is why this conference aims to explain the origin, the action of tranexamic acid on the cells of the epidermis and how it is an ingredient of choice in brightening solutions, particularly for the control of certain pigmentary disorders such as melasma.
30 Day Video Acccess
MORAG CURRIN
Morag Currin is a dedicated spa educator commitment to exploring new modalities and research which can empowers salon/spa professionals through innovative training beyond the norm of regular esthetics. Morag pioneered the Oncology Esthetics® training in 2007, and this modality has become an accepted modality in our industry now. She is currently working on new trainings dealing with trauma and mental health which every esthetician should include in their repertoire of knowledge and skills.
Morag also offers equine therapy, art therapy, movement and other holistic modalities through individual or group sessions for people with mental health issues in different sectors. Her specialization is in building therapeutic relationships to help clients with depression, anxiety, PTSD resulting from a cancer diagnosis.
Lectures
The Psychological Influences of Essential Oils on the Psyche
30 Day Video Acccess
Many estheticians use essential oils during a spa treatment to trigger a relaxation response or for a physiological effect that can help our client to reduce muscle tension or to ease musculoskeletal pain.
In this presentation we discuss our most primal sense – smell, and how it impacts different areas of the limbic system. These key areas of the limbic system either need to be stimulated or diminished based on the emotional state of the client. By using the correct essential oils you effectively can help improve client mood, shift emotional states, and promote psychological equilibrium.
We also address the other senses such as hearing, touch and taste, and explore them in detail so estheticians can focus on the full 'client experience' by engaging with all the clients senses in a positive and safe way.
The Appropriate Handling of your Client Diagnosed with Cancer
30 Day Video Acccess
Did you ever wonder why clients diagnosed with cancer usually avoid having their regular spa services once they receive a diagnosed of cancer? Have you ever considered that knowledge and experience about this disease, treatment for this disease and side effects can give your client the confidence and comfort that you modify any service they request to ensure a positive outcome for them. We will discuss appropriate handling from the minute they register for a service until they have completed the service with you, plus follow up. Your approach to this client can either stop them from coming back for more services, or your approach can welcome them back to a safe haven.
Let's change the thinking in our industry and prepare our estheticians to welcome people with all health challenges to the spa, but to also be honest up front about what can or cannot be done.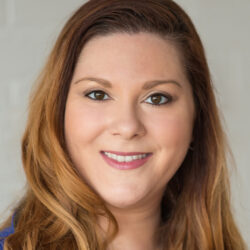 30 Day Video Acccess
LYDIA GAUTHIER
Lydia Gauthier has been passionate about skin and cosmetics since her experience as a cosmetician when she was 18 years old. That is when she decided she would dedicate her life to understanding the ingredients list on cosmetics packaging! After seven years and a bachelor's degree in bio-organic and medical chemistry, a master's degree in tissue engineering (on psoriasis) and a second master's degree in industrial cosmetology in France, in the number one program in the world, she finally reached her goal and became a dermopharmacist. Her mantra: your skin is the only clothing you'll wear your whole life!
Since 2015 she has made it her business to share her passion by providing high-level training on skin care and products, contributing to the development of beauty companies across Quebec, and lecturing at various venues and events. She is also a teaching fellow at Université Laval in the first ever cosmeceutical program in Canada.
Lectures
The Secret Life of Sugars!
30 Day Video Acccess
Sugars are everywhere in our food and they have been used for a long time in cosmetics, but their uses were very simple: free sugars (glucose, rhamnose, fructose, etc.), plant polysaccharides or raw natural sources as a moisturizing exfoliant. On the other hand, over the last 5 to 10 years, their uses have become more complex and they have literally flooded the cosmetics market! Why flooded? Because it is precisely their water retention capacity, up to 1000 times their weight in water, that has made them increasingly popular.
Whether we are talking about hyaluronic acid as an injection or as a cosmetic ingredient, several forms and molecular weights are now available on the market.
Come and analyze all their skin functions and their respective level of penetration. And, do you think the Keto diet might have an impact on the hyaluronic acid in your dermis?
What is Hiding Under Psoriasis?
30 Day Video Acccess
Did you know that over 1 million Canadians suffer from psoriasis? That represents more than 2.6% of the population that you are likely to meet. I have no doubts that each and every one of you know someone who suffer from it, because unfortunately, they really suffer! It is indeed one of the skin conditions with the most negative impact on other organs of the human body. Having had the incredible chance to do my master's degree in research on the problem of psoriasis, I can't wait to be able to demystify this pathology with you.
Come and study with me the pathophysiology, its impact on your care and learn more about tissue engineering which has greatly helped us to better understand this very complex pathology. Do you believe that a skin condition could also have a negative impact on the heart?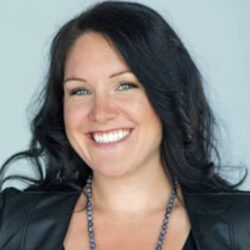 30 Day Video Acccess
FALLONE JEAN
Fallone Jean is the founder of the Freeminity program for visionary women.
Fallone is a pragmatic woman of her time. His strength of character is contagious. With her, her clients are propelled through the richness of their excellence. She juggles between her dream life and the power of the tools she offers to offer the authenticity and rigor that guides her path. Guardian of the balance between personal achievement and harmony of life. She is a model of discipline and healthy choice in the service of her wildest dreams.
Passionate about human potential, it is with the greatest that she creates wealth towards the achievement of the full individual and collective potential.
Her mission: to inspire and propel all the people who cross her path
She is committed body and soul to the people who choose her
You dream of an extraordinary life… Fallone teaches you how to make your dreams come true!
Lectures
Succeeding in Business: A Matter of Mindset
30 Day Video Acccess
If you wish:
– Align yourself with your infinite vision and your values;
– Review your goals to make them powerful;
– Maintain your energy level at the maximum;
– Clean up your limiting beliefs and thoughts;
– Develop your muscle of self-pride and resilience;
– Surround yourself with people who propel you upwards;
– Create habits to take care of yourself like an athlete;
– Get out of your comfort zone to live more often in your magic zone;
You will love my lecture!
Here are just a few examples of what can make your mindset even more powerful, and nothing can beat the strength of mindset!
The best energy always wins! Talent is only 20%
30 Day Video Acccess
DARIAN KOVACS
Darian Kovacs is the Indigenous founder of Vancouver based SEO company Jelly Digital Marketing & PR and digital marketing course, Jelly Academy. He brings 15 years of marketing experience and a passion for education, and creativity. He is the host of the podcast Marketing News Canada.
Darian specializes in mixing PR with digital marketing and has worked with numerous internationally renowned brands on developing and executing their digital marketing and PR strategies. Darian lives in Fort Langley, BC with his wife and four children and likes to mountain bike, watercolour and read in his free time.
Lectures
Upping your Social Media Game
30 Day Video Acccess
We're going to talk through 7 of the best apps that are either free or super cost effective to give your brand the look and feel it deserves. Learn how to efficiently and effectively leverage these tools to minimize the time spent creating content so you can focus on your business. We'll walk through each app and show you a quick orientation for each one.
This session is for those who want to up their social media presence and who have little time or resources to invest in this realm.
The Most Important Social Media Channel - Google My Business
30 Day Video Acccess
Often forgotten about this channel is more important than ever. Over the last year there's been several new features added. It's important to understand a tool that is typically your potential customers first interaction with your brand – but it impacts where you rank when someone Google searches what your brand provides.
What are the 10 most important things you can do today to optimize your listing, take advantage of all the new features and unlock more opportunities to grow your brand.
30 Day Video Acccess
KATIE MARES
As a brand experience expert, Katie knows firsthand the challenges organizations encounter as they strive to design a sustainable and effective CX program tailored for the female consumer. Using her experiences as a Chief Inspiration Officer, building company infrastructure, and designing customer experience programs, she is now a leading voice for positive, actionable change in the organizations with which she partners. Katie has a master's degree in Adult Training and Development from Schulich School of Business and a Certified Training and Development Professional (CTDP) certification.
As a highly sought-after speaker, Katie has inspired audiences around the world to think differently about the female consumer, customer experience, and leadership. She has worked with globally recognized brands, including Honda, Celebrity Cruises, and Canada Post.
Katie and her fiancé have seven children (a Brady Bunch sorta thing), and she lives in three countries. When she is not with her kiddos, she has her toes in the sand and a fly rod in her hand. Katie really believes in living life to the fullest so she and her family can have their cake and eat it too!
Lectures
CustomHER Experience: The Influence of the Female Consumer; The Decision Maker
30 Day Video Acccess
Although the female movement is interwoven into our social world and people preach "girl power," this mindset hasn't penetrated business branding or the experience businesses provide to women. Very few businesses focus on elevating "interaction" so that a brand experience includes a personal connection with the consumer and addresses their genuine interests and needs. This branding disconnect is a problem not only for female consumers but also for businesses that lose potential sales and women's loyalty.
Katie has delivered this Brand Experience keynote across all industries around the world. CustomHER Experience sends the clear message that true power comes when businesses focus on providing a brand and consumer experience that women―the world's most influential consumers―can't live without. When businesses start doing that―and doing it well―they can cultivate trust, build loyalty, earn referrals, and make top-line sales, and their female customers won't want to go anywhere else.
Learning Objectives:
• Understand the physiological difference between men and women and the differences in their buying behavior
• Learn how to transform the transactional service a woman currently receives into the alluring, interactional experience she craves, Identify the gaps in your current experience Breakdown the five ways to tailor your brand experience to HER; the decision maker
• Gain clarity on how to adjust their approach when interacting with customers, and ignite a spark in their teams and companies.
Empower HER in the Workplace, Create a FE + MALE Work Environment
30 Day Video Acccess
If women don't enjoy working for you, why would they want to shop or buy from you? Even today, female-friendly workplace cultures are still scarce. You should be aware that the culture you foster within your business is a direct reflection of the ease and comfort of your customers. It is in the best interest of your company to build a culture that women can get behind. If you do this, both female employees and consumers will take notice!
Do you want to offer an experience she can't live without? Then you'd better create a culture where women want to work.
The ultimate effect is that women feel comfortable buying from you. As the saying goes, happy wife, happy life. This is the same for your organization: happy female employees, happy female consumer, happy company (and higher profits!).
There are challenges women face in the workforce that most men do not; these challenges are illuminated during Katie's keynote. Through research, shared stories, and case studies katie helps the audience to think differently about how to create an environment she wants to work in. Audiences will lean into the Fe+Male concept, being inspired to do differently so they can cultivate a more inclusive work environment.
Learning Objectives
• How to Attract, Hire and retain more female employees
• Uncover the steps to creating a Fe+Male culture
• Analyze what is currently missing in your current work environment
• Understand the power of stories told by women
Transform Your Brand Experience: Five Steps to a Five Star Experience
30 Day Video Acccess
Ever wonder how a hotel receives five stars? Do you look within your industry to level up your customer experience? Katie has distilled the five actions that, once executed, will elevate the experience you provide your customer. The first thing she stresses is to look OUTSIDE your industry. Your experience competition is not the business that sells the same thing you do; your competition is the experiences that your customers have BEFORE they interact with you!
The shift from a transactional economy to a connected one cannot be overlooked! When Bain and Company surveyed 300 organizations, 80% said they thought that they delivered an exceptional experience. In reality, only 8% of their 3000 customers agreed. Katie's captivating, science based, keynote will open your eyes and motivate your team to shift the way they look at their customers. Elevate the experience you provide through 5 easy steps that are simple, actionable, and impactful.
Learning Objectives
• Gain clarity on the difference between a transactional and interactional experience
• Understand the impact that other experiences have on your customers perception of you
• Learn how to transform the transactional service into an interactional experience customers cant live without
• Identify the gaps in your current experience
• Breakdown the five steps to executing a five star experience
30 Day Video Acccess
JAYNA MARIE
As an award-winning hair and makeup artist with over 10 years of experience in the business of beautification, Jayna Marie is happy to be doing what she loves. Since graduating from Blanche Macdonald, she has worked with celebrities such as Lady Gaga and has built a reputation as one of Canada's top bridal makeup artists and hair stylists.
Booked over a year in advance, with close to 200 weddings a year, her passion, dedication to her craft and upbeat personality have had clients lining up to book her, flying her all around the world.
Since she believes that the knowledge she has gained is meant to be shared, Jayna Marie is honored to have been asked to rewrite the bridal curriculum at Blanche Macdonald. If you plan on attending one of her classes, please bring a notepad and be ready to laugh… she doesn't hold back!
Lectures
Makeup Tips for a Younger Looking You!
30 Day Video Acccess
As a makeup artist with 17 years of experience, Jayna Marie has glammed women of all ages. Amidst her vast clientele, she's always said that her favourite clients are mature women- specifically, the mothers of the brides! As we age, our faces can change so much and it can be hard to keep up when it comes to makeup. Lots of women give up all together and simply reach for a signature lip colour on a big night out… but that won't be the case anymore!
In this class, we'll take the guess work out of it all. We'll discuss how to look glowing, radiant and perfectly enhanced so we can put our best – most youthful looking- face forward!
5 Hacks to Help Your Makeup Last and Last
30 Day Video Acccess
Makeup takes time. Whether we spend 5 or 50 min getting ready in the morning, we still
want it to stay! Plus with our busy schedules, who has time to be touching up anymore. Makeup should be something we spend time on in the morning and then don't think about till it's time to wash it off at night. Longevity is also incredibly important when our clients are paying top dollar for our services. Creating a lasting makeup is part of the appeal of hiring a professional!
In this class, we're going to discuss 5 TIPS you can do to make sure your work stays flawless looking for as long as possible!
30 Day Video Acccess
DORI SOUKUP
Dori Soukup is the founder and CEO of InSPAration Management, a firm specializing in medi-spa and spa development, advanced education, and business tools. Over the past 19 years, she has contributed to the success of companies worldwide. Dori's passion is developing innovative, effective educational programs and business strategies leading to exponential growth and profits! Her Success Library and Leadership seminars are delivered in a clear, concise manner providing industry leaders with implementation blueprints to ensure success.
Dori is an author, global speaker, mentor, executive coach and a mastermind group leader. We invite you to visit InSPArationManagement.com to explore all the tools available to help you start a successful business or transform your current one!
Lectures
Is Your Bottom Line Deflated? Plump It Up!
30 Day Video Acccess
Discover Effective Business Models to Plump Up Your Bottom Line!
If you are tired of working hard and your bank account is not reflecting the efforts, let us show you how to plump up your bottom line!
Join us and discover how to:
• Increase Retail Sales and Upgrade Opportunities
• Implement a Performance-Based Compensation Model
• Improve Your Retention Rate with Memberships
This session is ideal for Leaders who are serious about making effective changes and reaching new levels of success.
Marketing Myths and Realities
30 Day Video Acccess
Marketing is essential to your business growth. Knowing the truth about marketing will help you avoid costly mistakes and produce greater results.
Discover 4 Myths and Realities Regarding Marketing:
1. Website and Lead Generation
2. Video Marketing
3. Social Media and Positioning
4. SEO and Content Marketing
Marketing does not have to cost a fortune. There are many economical methods you can use that are extremely effective!
30 Day Video Acccess
SIMON ST-HILAIRE
Simon St-Hilaire is already in his 27th year as a full-time speaker and trainer in strategic selling, customer service, retail selling, and sales management. He has been a headliner at the Spa Show since 2001.
More than 1675 organizations have retained his services for private seminars and conferences, including several manufacturers in the aesthetics industry and numerous spas, aesthetic and medical clinics.
He is always on the lookout for new ideas; he devotes an average of 10 hours per week to reading works concerning his field. He is passionate about information: nothing escapes him! He has been a columnist for numerous TV and Radio shows in recent years.
His humor, charisma, audacity, and remarkable skill with groups place Simon St-Hilaire in a class apart. Undoubtedly, he possesses the qualities that allow him to distinguish himself as much as a trainer as a lecturer.
Lectures
Pamper Your Customers
30 Day Video Acccess
Your customers come to your establishment for one fundamental reason: to feel special and pampered. Good customer service is no longer enough; if you want to retain your customers, you must offer them the maximum before, during, and after their visit.
With the proper training and creativity, you can make your clientele feel like VIPs throughout their experience with you.
Filled with concrete examples, this conference is a game-changer.
Live conference in French
Video in English
Advise… Persuade… Sell!
30 Day Video Acccess
The confinement had such a catastrophic impact on the world of aesthetics that some had to resolve to close shop. As a result, thousands of people bought products online for the first time and developed new habits. Add to that the dramatic impact of social media as the primary source of information.
Understanding how to sell your products and services can skyrocket your sales and revenue and improve your business reputation.
This conference offers ways to achieve success in an increasingly complex business environment. While some ideas are new, some have proven themselves but need to be tackled with renewed vigor.
Learn tips for becoming an invaluable resource that customers are willing to pay more for. What can you personally do to stand out and win more business?
Live conference in French
Video in English