Vancouver Featured Speakers
Tailor your experience to your industry!
Click on your industry to show information tailored to you.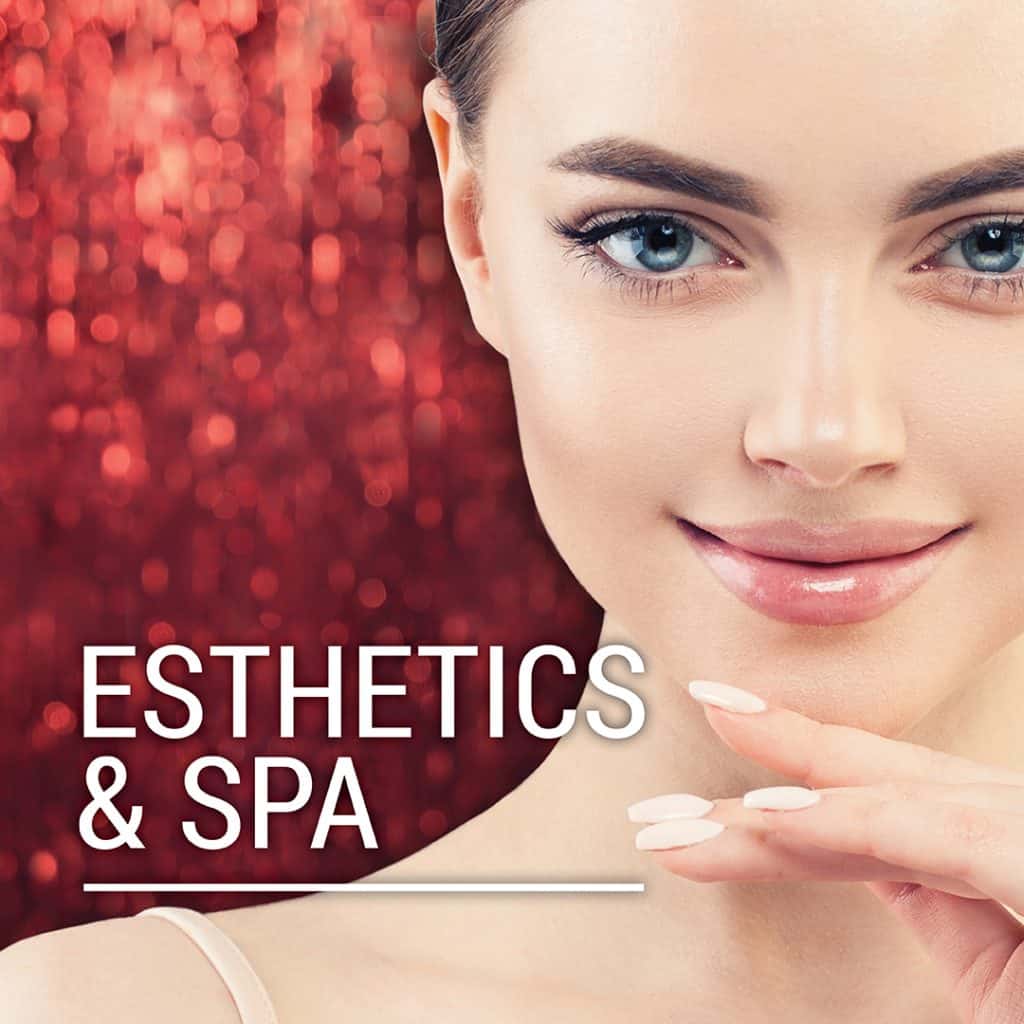 Class Type: Live
CAYLEE AUGÉ
Owner of award-winning Hype Hair Studio from 2009-2019, Caylee Augé has a lot of hype around her name! She is a Certified John Maxwell Team Trainer/Coach, Course Creator with Inspiring Champions, and Winner of Canada's Best Beauty Talent.
Since 1998, Caylee has been dedicated to sharing her 25 years of experience in the beauty industry with Salon Owners, worldwide. Her passion is to empower Salon Owners to take charge of their life and business through virtual coaching and training like her signature program, the Salon Profit Project.
Caylee finds her inspiration worldwide, as she and her family spend their time between Canada, France, and Mexico. Her love for entrepreneurship not only helped Caylee grow her boutique salon to over $1.1 million and sold in 2019 to create her coaching and training company, Passion Profit Projects Inc. while also having a blast managing her real estate business with her husband, Cam.
Lectures:
How to Increase Hair Salon Profits WITHOUT Selling More
Sunday 2:00 pm Room: 218
Are you a salon owner that finds yourself doing TOO MANY jobs without getting paid? Or maybe you're constantly weighed down with stress, exhaustion and overwhelm. That's the life that small business owners have come to expect in their day-to-day.
You don't have to do it all to have a successful business. You also don't have to have an MBA or be a mathematical genius to have a profitable salon. Join me, Caylee Augé, to discover How to Increase Your Salon Profits WITHOUT Selling More!
Here's a sneak peek at what you'll be learning:
● Discover a New Service Pricing Model so that you become an industry leader in the marketplace,
● Discover your main profit leaks so that you can turn your passion into profits, and
● Find out what is really going on inside your business behind the scenes so that you can gain Income, Clarity and Financial Success
…and more!
Your energy will be rewarded with the most effective strategies that will have you on your way to becoming a leader in our industry.
The Salon Model is Broken! And How to Fix It
Monday 1:00 pm Room: 218
Do you ever find yourself confused about whether you should have a commission-based or chair-rental salon or spa? Or perhaps you've had your eye on another model, like team-based pay or salary models? Then this presentation is for you!
In the Salon Model is Broken! And How to Fix It, you will:
● Discover the pros and cons of each of the 4 most common salon business models so that you can be confident that you have chosen the best model for your salon
● Confidently present your chosen model to your team so that they understand the benefits of working with your company
● Stop getting bullied by your team and be bold with what you have to offer using scripts to articulate the benefits of your business model to your team
SALON BUSINESS MODELS WE WILL COVER:
● Commission / Blended Commission
● Chair Rental
● Salary
● Team-Based Pay
Class Type: Live
COREY BAKON
COREY BAKON began cutting hair in a Brooklyn barber shop in 1990 where he swiftly grew a love for the hair industry. After working in various shops in NYC and Boston, Corey attended school for Barber Styling in 1994 and then went on to open his first hair salon in 1999. Over the course of 30 years, he coached and mentored over 1000 new talent barbers and cosmetologists while expanding his skills into all aspects of hair styling. He became an educator in 2011 he began educating for Paul Mitchell and found a new passion for sharing his knowledge and experience.
He is currently working as an educator for Paul Mitchell , Andis Clippers and doing hair and training for film and Television.
Lectures:
Textured Barbering 101
Sunday 11:00 am Room: 219
This course is great for anyone who wants to get detailed information on barbering textured hair, with curl patterns from 3A to 4C.
I cut and style a live model with numerous techniques including: Fading with clippers, Scissor Cutting, Beard Trims, Line Ups, General Maintenance and Styling.
Bring your attention and your questions
Textured Barbering 101 – Part 2: Beard Trims, Line Ups, General Maintenance and Styling
Sunday 4:00 pm Room: 219
This course is great for anyone who wants to get detailed information on barbering textured hair, with curl patterns from 3A to 4C.
I cut and style a live model with numerous techniques including: Beard Trims, Line Ups, General Maintenance and Styling.
Bring your attention and your questions
Class Type: Live
ROB CASS
Spaformation & Salon Prophets, led by CEO Robert Cass, are leading consulting, marketing and training advisors to the spa and salon industry. They bring 50 years of successful spa, salon, hospitality management and development experience as well as an endless commitment and passion towards excellence. Industry leaders across North America have chosen to work with Spaformation and Salon Prophets because of their intimate knowledge and expertise of the spa and salon market. Every business and every leader is different, so their customized approach is ideal for those looking for unique and creative solutions.
Robert Cass travels the continent as a keynote speaker, author and trainer, educating and elevating the standards of today's salons, day, medical, resort, destination and Nordic spa operations. As specialists offering consulting, training and marketing to the spa and salon industry, no project is too large or too small. Spaformation & Salon Prophets are "building business".
Lectures:
The Unlimited Potential of Hairdressing
Sunday 3:00 pm Room: 218
Monday 2:00 pm Room: 218
The magic of being professional hairdresser is the chance to earn as much as you want by being good at what you do. No limitations or restrictions other than the efforts and decisions you make.
This session is perfect for any hairdresser interested in understanding your worth, setting your price and earning your client's loyalty for life.
Join us for a blunt discussion on what the best in the industry have done to enjoy a wonderful and fulfilling, artistic and financial career.
It's How We Make You Feel
Sunday 9:00 am Room: 217
Health and beauty service results matter for every guest that comes to the spa. Although some businesses are better than others this is a baseline expectation of your guests. The opportunity for every spa business is to separate and differentiate themselves from the competition by creating an total experience that changes the way people feel after their visit with you.
Do you want to be good, or do you want to be great!
Join us for a blunt look at all the places in your business where greatness will keep guests screaming for more.
The Spa LeaderSHIFT, it's time for change
Monday 9:00 am Room:
The shift in the spa world is seismic and real. Your service team and guests have changed forever. The question is…have you?
Join us for a fresh and fun look at how to operate a successful spa in today's evolving and dynamic environment.
We will share the 7 most important things you must know to help you grow yourself, your team and your business.
Class Type: Live
ALICIA CHOWEN
Alicia Chowen has worked in the hair industry for 8+ years and has developed her skills and techniques for the perfect styles on any hair-type. She loves helping people embrace their natural curls and texture.
Her vast experience in the Vancouver film industry for the past 6 years has further enhanced her styling abilities, allowing her to continuously work closely with some of well known talent in the entertainment industry including: Jordin Sparks, Tawny Cypress, Christina Milian, Tina Knowles and Michelle Williams – just to name a few.
The Texture Workshops started in 2019 when Alicia saw the need for more knowledge in the hair industry when it comes to curly, coily and textured hair. Since then it has grown year after year. Alicia can't wait to see what the future holds for the workshops
Lectures:
Natural Hairstyling with Alicia Chowen
Sunday 3:00 pm Room: 219
Alicia Chowen is the founder of The Texture Workshops.
In this lecture she will be doing a live demo of styling curly hair, tips to a popular style – the sleek ponytail – and finishing touches
Don't miss it!
Class Type: Live
LANA HODGES
Lana began her hairstyling career in 2009 in the Ukraine studying at a Sassoon-based academy! She has been training and learning ever since, taking full advantage of each opportunity that comes her way. In her career up to this point, Lana has worked with Harper's Bazaar Magazine for Ukrainian editorial photo shoots & fashion weeks.
She was also a part of the Toni & Guy Toronto team for 4 years before eventually settling down in Vancouver!
Lana's hair philosophy is do not follow the trends! Choose what shows the best part of you and makes you feel happy, beautiful, and confident!
Lana is a big fan of performing colour services especially when using Air Touch techniques and achieving an ombre look!
Lectures:
Airtouch Money Piece
Sunday 1:00 pm Room: 219
Lana is demonstrating the Airtouch Money piece.
This is an excellent service to up sell to any guest that is wanting brightness around their face and is an amazing way to help increase your average service ticket and generate more income.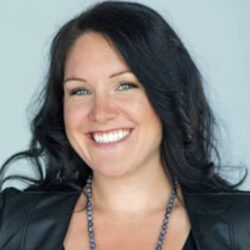 Class Type: Video
FALLONE JEAN
Fallone Jean is the founder of the Freeminity program for visionary women.
Fallone is a pragmatic woman of her time. His strength of character is contagious. With her, her clients are propelled through the richness of their excellence. She juggles between her dream life and the power of the tools she offers to offer the authenticity and rigor that guides her path. Guardian of the balance between personal achievement and harmony of life. She is a model of discipline and healthy choice in the service of her wildest dreams.
Passionate about human potential, it is with the greatest that she creates wealth towards the achievement of the full individual and collective potential.
Her mission: to inspire and propel all the people who cross her path
She is committed body and soul to the people who choose her
You dream of an extraordinary life… Fallone teaches you how to make your dreams come true!
Lectures:
Succeeding in Business: A Matter of Mindset
40 Day Video Access
If you wish to:
– Align yourself with your infinite vision and your values;
– Review your goals to make them powerful;
– Maintain your energy level at the maximum;
– Clean up your limiting beliefs and thoughts;
– Develop your muscle of self-pride and resilience;
– Surround yourself with people who propel you upwards;
– Create habits to take care of yourself like an athlete;
– Get out of your comfort zone to live more often in your magic zone;
You will love my lecture!
Here are just a few examples of what can make your mindset even more powerful, and nothing can beat the strength of mindset!
The best energy always wins! Talent is only 20%
Class Type: Live
SUNNY KAMBO
Sunny Kambo specializes in alternative, simple and creative cutting techniques. He serves as an educator and a platform artist for Wahl, the largest and oldest clipper manufacturer in the world.
Having over 15 years of experience, Sunny is able to equip his students with skills to thrive in this booming industry. With raw old school techniques remixed with today's urban trends, plus the extensive knowledge of various tools, Sunny knows exactly how to execute a perfect haircut in a time-efficient manner. He also values proper cutting techniques to help reduce wrist and back strain for a long haircutting career.
As an alumnus of the prestigious London School, Sunny had the honor to be part of the teaching team in London. His education career extends to classes in other schools and distribution centers, as well as private lessons. Sunny also hosted classes for the barber association of British Columbia.
Having been around since the barber boom, Sunny is proud of the industry and the respect it's finally got back. He is passionate about sharing his knowledge to help the industry explode. At the same time, Sunny is committed to life-long learning to keep up with this growing and dynamic industry.
Lectures:
Complete Client Consultation and Barber Haircutting Techniques, Beard Shaping (Trimming, Fading and Straight Razor Work)
Sunday 2:00 pm Room: 219
Monday 1:00 pm Room: 219
After this class, you will have a better understanding and knowledge of precision beard fading, how to achieve the perfect line-up , and the traditional taper cut. Practicing these techniques will ensure your client growth and provide you with the knowledge to upgrade your cutting skills into advanced hair artistry.
Class Objectives:
Understanding and working with the hair's natural flow to create a seamless transition
-Avoiding and correcting 'lines'
-Learning to make your tools work for you
-Creating a detailed finish
-Razor preparation
-The importance of client consultation, communication and educating your clients
Bonus:
Clipper care: maintenance and adjustments
Cleaning and sterilizing clippers and trimmers
Class Type: Live
MARY KIARIE
Since her move from Toronto to Vancouver, Mary has taken the wig industry by storm. She specializes in making and installing natural looking wigs that her clients love.
Mary is a natural in styling African American hair, which includes conrows, Metowi Method microlinks and sleek ponytails. She has also had the pleasure of learning her skills from celebrity hairstylists in the United States.
When she is not working full time in her studio, you can find her teaching students how to braid at JCI Insitue in Vancouver, as well as teaching wig installs and conrows at various salons, all through The Texture Workshops.
Mary has been featured on Etalk Canada and Your Morning and has worked on set of films with actresses such as Monique Coleman and LisaRaye McCoy.
Lectures:
Wig Application with Mary Kiarie
Monday 2:00 pm Room: 219
In this lecture she will be doing a live demo of a common wig application technique.
Showing wig preparation, application and finishing touches for a flawless wig!
Be there!
Class Type: Live
LYLE KIESELBACH
With an affinity for texture services, including razor cutting and chemical perms, Lyle Kieselbach has built a successful career over the last 8 years accentuating the natural flow of hair. Lyle's passion for the hair industry has led him to seek education opportunities globally where he continues to broaden his knowledge of the art of hair.
Lyle is not only flourishing behind the chair, but he is also an educator at Suki's for the fundamental and advanced portions of the school.
The reason Lyle continues to thrive in the hair industry is his unconditional passion to create, collaborate and inspire anyone around him.
Lectures:
Suki's Signature Classic Styling, with Lyle Kieselbach and Christina Tocaj
Sunday 5:00 pm Room: 219
Revisiting the tried and true classics of Suki's Salons signature styles. Expanding from our last 50 years of experience, and featuring two of our top stylists, Suki's presents a wearable upstyle by Christina Tocaj and an everyday versatile look by Lyle Kieselbach.
This presentation will be followed by an information session on Suki's education system and apprenticeship program.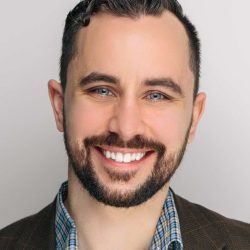 Class Type: Video
DARIAN KOVACS
Darian Kovacs is the Indigenous founder of Vancouver based SEO company Jelly Digital Marketing & PR and digital marketing course, Jelly Academy. He brings 15 years of marketing experience and a passion for education, and creativity. He is the host of the podcast Marketing News Canada.
Darian specializes in mixing PR with digital marketing and has worked with numerous internationally renowned brands on developing and executing their digital marketing and PR strategies. Darian lives in Fort Langley, BC with his wife and four children and likes to mountain bike, watercolour and read in his free time.
Lectures:
Levelling Up Your Online Marketing for 2023
40 Day Video Access
This webinar will cover 15+ resources, tools, ideas and strategies you can implement in your business today!
Many of the ideas are free or very low cost.
Invest the time and effort to grow your business in 2023 to give your business the competitive edge it deserves.
Class Type: Video
KATIE MARES
As a brand experience expert, Katie knows firsthand the challenges organizations encounter as they strive to design a sustainable and effective CX program tailored for the female consumer. Using her experiences as a Chief Inspiration Officer, building company infrastructure, and designing customer experience programs, she is now a leading voice for positive, actionable change in the organizations with which she partners. Katie has a master's degree in Adult Training and Development from Schulich School of Business and a Certified Training and Development Professional (CTDP) certification.
As a highly sought-after speaker, Katie has inspired audiences around the world to think differently about the female consumer, customer experience, and leadership. She has worked with globally recognized brands, including Honda, Celebrity Cruises, and Canada Post.
Katie and her fiancé have seven children (a Brady Bunch sorta thing), and she lives in three countries. When she is not with her kiddos, she has her toes in the sand and a fly rod in her hand. Katie really believes in living life to the fullest so she and her family can have their cake and eat it too!
Lectures:
CustomHER Experience: The Influence of the Female Consumer; The Decision Maker
40 Day Video Access
Although the female movement is interwoven into our social world and people preach "girl power," this mindset hasn't penetrated business branding or the experience businesses provide to women. Very few businesses focus on elevating "interaction" so that a brand experience includes a personal connection with the consumer and addresses their genuine interests and needs. This branding disconnect is a problem not only for female consumers but also for businesses that lose potential sales and women's loyalty.
Katie has delivered this Brand Experience keynote across all industries around the world. CustomHER Experience sends the clear message that true power comes when businesses focus on providing a brand and consumer experience that women―the world's most influential consumers―can't live without. When businesses start doing that―and doing it well―they can cultivate trust, build loyalty, earn referrals, and make top-line sales, and their female customers won't want to go anywhere else.
Learning Objectives:
• Understand the physiological difference between men and women and the differences in their buying behavior
• Learn how to transform the transactional service a woman currently receives into the alluring, interactional experience she craves, Identify the gaps in your current experience Breakdown the five ways to tailor your brand experience to HER; the decision maker
• Gain clarity on how to adjust their approach when interacting with customers, and ignite a spark in their teams and companies.
Empower HER in the Workplace, Create a FE + MALE Work Environment
40 Day Video Access
If women don't enjoy working for you, why would they want to shop or buy from you? Even today, female-friendly workplace cultures are still scarce. You should be aware that the culture you foster within your business is a direct reflection of the ease and comfort of your customers. It is in the best interest of your company to build a culture that women can get behind. If you do this, both female employees and consumers will take notice!
Do you want to offer an experience she can't live without? Then you'd better create a culture where women want to work.
The ultimate effect is that women feel comfortable buying from you. As the saying goes, happy wife, happy life. This is the same for your organization: happy female employees, happy female consumer, happy company (and higher profits!).
There are challenges women face in the workforce that most men do not; these challenges are illuminated during Katie's keynote. Through research, shared stories, and case studies katie helps the audience to think differently about how to create an environment she wants to work in. Audiences will lean into the Fe+Male concept, being inspired to do differently so they can cultivate a more inclusive work environment.
Learning Objectives
• How to Attract, Hire and retain more female employees
• Uncover the steps to creating a Fe+Male culture
• Analyze what is currently missing in your current work environment
• Understand the power of stories told by women
Transform Your Brand Experience: Five Steps to a Five Star Experience
40 Day Video Access
Ever wonder how a hotel receives five stars? Do you look within your industry to level up your customer experience? Katie has distilled the five actions that, once executed, will elevate the experience you provide your customer. The first thing she stresses is to look OUTSIDE your industry. Your experience competition is not the business that sells the same thing you do; your competition is the experiences that your customers have BEFORE they interact with you!
The shift from a transactional economy to a connected one cannot be overlooked! When Bain and Company surveyed 300 organizations, 80% said they thought that they delivered an exceptional experience. In reality, only 8% of their 3000 customers agreed. Katie's captivating, science based, keynote will open your eyes and motivate your team to shift the way they look at their customers. Elevate the experience you provide through 5 easy steps that are simple, actionable, and impactful.
Learning Objectives
• Gain clarity on the difference between a transactional and interactional experience
• Understand the impact that other experiences have on your customers perception of you
• Learn how to transform the transactional service into an interactional experience customers cant live without
• Identify the gaps in your current experience
• Breakdown the five steps to executing a five star experience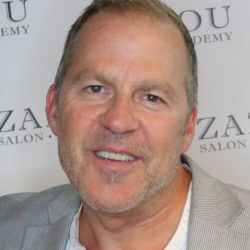 Class Type: Live
BRUCE PETERS and JANINE CANNON
Bruce Peters has been the owner and operator of several award winning locations of Zazou Salon and Academy located on Vancouver's North Shore for over 30 years. Zazou's mission is to be community focused and globally minded. Bruce is a European trained hair stylist with an appreciation for the rich tapestry of the salon culture and he's excited to help provide education to elevate continue to help elevate this beautiful industry. Bruce will present alongside Janine Cannon, the Brand and Business Development Lead for Zazou. With a background in business and marketing, Janine has worked in this industry for over 15 years with a focus on the growth of the business and the team through hiring and marketing campaigns.
Both Bruce and Janine believe in growing people and providing an exceptional experience both for their external guests and internal guest…the team! Their ultimate goal is to help elevate the industry and the communities they work in. By sharing best practices they hope to continue to help others grow and be the most successful version of themselves. Zazou has been honourably mentioned for Best Employer, Service Excellence and Sustainability.
Lectures:
Tools and Strategies for Recruitment and Staff Retention
Bruce and Janine will be presenting tools and strategies for Recruitment and Staff Retention.
This has been a hot topic in our industry these last few years and they anticipate this becoming more of a struggle in the coming years.
They wish to share their successes and failures and what they have done to ensure they have a happy, fun and supportive team environment that both attracts new talent and retains them.
Class Type: Video
SIMON ST-HILAIRE
Simon St-Hilaire is already in his 27th year as a full-time speaker and trainer in strategic selling, customer service, retail selling, and sales management. He has been a headliner at the Spa Show since 2001.
More than 1675 organizations have retained his services for private seminars and conferences, including several manufacturers in the aesthetics industry and numerous spas, aesthetic and medical clinics.
He is always on the lookout for new ideas; he devotes an average of 10 hours per week to reading works concerning his field. He is passionate about information: nothing escapes him! He has been a columnist for numerous TV and Radio shows in recent years.
His humor, charisma, audacity, and remarkable skill with groups place Simon St-Hilaire in a class apart. Undoubtedly, he possesses the qualities that allow him to distinguish himself as much as a trainer as a lecturer.
Lectures:
Pamper Your Customers
40 Day Video Access
Your customers come to your establishment for one fundamental reason: to feel special and pampered. Good customer service is no longer enough; if you want to retain your customers, you must offer them the maximum before, during, and after their visit.
With the proper training and creativity, you can make your clientele feel like VIPs throughout their experience with you.
Filled with concrete examples, this conference is a game-changer.
Advise… Persuade… Sell!
40 Day Video Access
The confinement had such a catastrophic impact on the world of aesthetics that some had to resolve to close shop. As a result, thousands of people bought products online for the first time and developed new habits. Add to that the dramatic impact of social media as the primary source of information.
Understanding how to sell your products and services can skyrocket your sales and revenue and improve your business reputation.
This conference offers ways to achieve success in an increasingly complex business environment. While some ideas are new, some have proven themselves but need to be tackled with renewed vigor.
Learn tips for becoming an invaluable resource that customers are willing to pay more for. What can you personally do to stand out and win more business?
Class Type: Live
CRISTINA TOCAJ
Cristina has a degree in Civil Engineering back in Philippines and currently a Professional Hairstylist at Sukis Salon in Vancouver working at downtown location specializing in precision cutting, styling and updo. Creative, personable and passionate about her craft, Cristina Tocaj has established herself as a successful stylist in Vancouver over the past 6 years.
She is Sasson trained and she has an International Certificate from Georgy Kyot for styling and updo
Cristina's work is thoughtfully crafted and personally tailored to every client, making every visit to her chair an experience to look forward to.
Cristina is not only an exciting hairstylist, but she is also an educator at Suki's, teaching the next generation of stylists to be their very best. Cristina believes if you have great hair, you can conquer the world.
Lectures:
Suki's Signature Classic Styling, with Cristina Tocaj
Sunday 5:00 pm Room: 219
Revisiting the tried and true classics of Suki's Salons signature styles. Expanding from our last 50 years of experience, and featuring two of our top stylists, Suki's presents a wearable upstyle by Cristina Tocaj and an everyday versatile look by Lyle Kieselbach.
This presentation will be followed by an information session on Suki's education system and apprenticeship program.
Class Type: Live
MELISSA WOLOSCHUK
Melissa has been working her magic in the hair industry for 18 years now! After adopting the hobby of fixing her friends terrible at-home colour jobs, Melissa decided to attend Marvel Beauty College in Saskatoon. She was quickly intrigued by the constant change & artistry in our industry!
Melissa started her career in 2005 in Saskatoon. She's had always had a passion for event and wedding styling, focusing on vintage looks early in her career. She relocated to Jasper Alberta where she was able to immerse herself in weddings, being such a beautiful destination for tying the knot. She then went on to work with a group of female entrepreneurs, and fell in love with vivid hair coloring techniques. After returning back to Saskatoon, she networked with many local artists while working on photoshoots and fashion shows for local events. Melissa has even had her editorial work published in magazines across North America! She has Master color education with Schwarzkopf professional, and has extensive training with Davines and Kevin Murphy.
Melissa's hair philosophy is that every person that sits in your chair has the right to create their own beauty standards. Melissa considers herself privileged to have the opportunity to make them feel welcomed in her chair, and allowing them to trust that she can help them create their vision.
Melissa adores working on blended blondes & pastels. She also loves bright reds, vivid colours, and precision cutting (Bobs & Lobs). However, there is nothing that Melissa enjoys more than working on editorial & event styling! There is nothing quite like helping people feel their best for a big moment in their life!
Lectures:
Special Event Styling Foundation Techniques
Monday 11:00 am Room: 219
The basis of great, long-lasting, event styling is the foundation. As stylists we can often over-complicate a style when guests are showing pictures with different textures, braids and pinning.
Melissa will be demonstrating some of her key tricks to ensure that she can achieve her guest's desired look, but also how you can make sure the style will last all night, is comfortable and looks fantastic."