Our Featured Speakers
More featured speakers and new lectures will be added shortly
ALVINA RYAN
Alvina Ryan is a teacher, massage therapist, spa expert and passionate businesswoman with over 20 years' experience. She holds a bachelor's degree in Exercise Science with Honours in Athletic Therapy from Concordia University, and a healthcare management degree from the John Molson School of Business. She has also completed a Peak Potentials leadership-training program, thereby obtaining her trainer's credentials. Alvina was the head massage therapist for the Montreal Alouettes football team for 14 years. She has also worked as a teacher and trainer for schools and companies since 1996. Her sports experience also includes numerous top performing athletes and Olympic champions with whom she has worked over the course of her career.
Alvina continues to teach massage therapy in the best schools in and around Montreal, and offers her consulting services to spas in the area. She is one of ESI's regular speakers, and also presents conferences across Canada and the U.S. To find out more about how Alvina can help you, visit her site at www.alvinaryan.com
Hire right!
People are the life blood of your business. It is important to hire the best people to work with you.
How do you hire the best therapists? Do you have a system in place to make sure that you are evaluating the same way every time? Learn everything in the hiring process from the telephone interview to how to evaluate your therapists on a regular basis. Learn 3 basis assumptions you should never make when hiring someone.
Bamboo massage
What is bamboo massage? What is used for? Who can benefit from bamboo massage? How to use bamboo massage for self care. For a complete demonstration of what bamboo massage is get the complete DVD on http://www.alvinaryan.com
The benefits of Indian head massage
Every massage should include the head. It is too bad it is often neglected as part of our massage routines. Spending a few moments on the head will give the client much needed stress relief. Learning a few key points will enhance therapeutic effects even more.
Indian head massage is a specific massage that includes the head, neck, shoulders and back. It is traditionally done in the family as well in barber shops. The sequence is simple to learn and just as relaxing to give as to receive.
This workshop includes a live mini-demonstration.
For more info on the complete course or home study DVD please contact Alvina Ryan at 514-990-9539 or http://www.alvinaryan.com
The benefits of Cupping massage
Cupping is technique that has been adapted into massage. Traditional cupping involves glass cups where a flame is introduced and a suction is created. Modern cupping that massage therapists use involves silicone cups. These cups can be easily manipulated along the body. There are many benefits to this style of massage. For one, it allow for deeper manipulation of the tissues with minimal effort. The best news: it is not a reserved act. So massage therapists can add it to their regular back massage. Estheticians can incorporate it in their facials.
You can also use it for self-care. Learn to treat common problems yourself with the cupping method.
For more info on the complete course or home study DVD please contact Alvina Ryan at 514-990-9539 or http://www.alvinaryan.com
DORI SOUKUP
Dori Soukup is the founder and CEO of InSPAration Management, a firm specializing in medi-spa and spa development, advanced education, and business tools. Over the past 19 years, she has contributed to the success of companies worldwide. Dori's passion is developing innovative, effective educational programs and business strategies leading to exponential growth and profits! Her Success Library and Leadership seminars are delivered in a clear, concise manner providing industry leaders with implementation blueprints to ensure success.
Dori is an author, global speaker, mentor, executive coach and a mastermind group leader. We invite you to visit InSPArationManagement.com to explore all the tools available to help you start a successful business or transform your current one!
Success with a Membership Model
Are you looking for a recurring revenue model and ways to increase retention? Attend this session and discover a system for creating a very profitable membership program!
Learn how to:
Develop engaging and lasting membership programs
Present and enroll clients into the membership program
Increase capacity
Reduce marketing cost
This session is ideal for leaders or anyone who is looking for ways to minimize business disruption and ensure continues revenue streams.
Bonus: Attend and receive a copy of Dori Soukup's book, How to Make Millions with Your Medical Spa
Become an Influencer and Attract the Affluent Clients
Looking for ways to crush the competition and differentiate yourself and your business so you can reach a higher level of success?
Attend this session and learn the best-kept little secrets on how to become an influencer.
Most business owners are busy playing the "price war games," which is usually a recipe for disaster because someone else is willing to sell for less. There is a better way.
During this session you will discover how to:
Position yourself as an expert and a celebrity
Become the go-to person in your community
Gain free media exposure from radio, TV, magazines, online, etc.
Attract people to you and your business
Raise your prices and create demand for what you do
This is ideal for all professionals who are seeking to elevate their success!
Bonus: Attend and receive a copy of Dori Soukup's book, How to Make Millions with Your Medical Spa
10 Myths and Reality to Opening a New Medical Spa
Are you considering opening a Medical Spa? Or maybe you own a Day Spa, want to expand and begin offering Medical Aesthetics. Either way, we invite you to attend this session to discover how to avoid costly mistakes others make due to poor planning. Join us and receive my newest book, How to Make Millions with your Medical Spa!
How to Develop a Recurring Revenue Model
Today's business conditions are very unstable, therefore we recommend implementing a business model that will protect you against any future business disruptions. Having a Recurring Revenue Model will help you secure incoming revenue, increase retention, provide consistent cash flow, and have less stress. Join us and discover the C.O.P.I.E. system! A new method to develop your Recurring Revenue Model. Join us and receive my newest book, How to Make Millions with your Medical Spa!
ELGHA CENTENO
Elgha Centeno, founder of ProFusion Coaching by Elgha Centeno and specialized coach in esthetics and medical esthetics, brings more than 15 years of experience in the field. Having been an esthetician, light-based technology technician, massage therapist, body treatment technician in her own business, she understands the reality of entrepreneurs in the industry. Furthermore, she worked as a business consultant and clinical trainer for international corporations like Dermalogica and Alma Lasers, which allowed her to gain experience in industry-specific marketing, financial and business strategies.
Passionate about helping her peers increase their profitability and recognition as true professionals, and to help elevate the standards in the industry, she has developed her own ongoing training model. The training revolves around an entrepreneurial mindset, business topics and technologies in the esthetics field, to name a few. On top of coaching, she offers consultation, seminars and specialized content writing services. She collaborates with Spa Canada magazine as the technology expert. Elgha has also co-founded the Facebook group "Les Pros de la Peau & Co." that shares business tips, educational posts and networking opportunities for serious professionals of the industry in Quebec.
Practice Integrative Esthetics
Maybe you have heard about integrative health? A similar approach applies in our field which is called integrative esthetics and is worth to be put into practice by esthetics professionals. On one hand, we have the union of the Western and Eastern philosophies about how the skin is viewed and cared for.
On the other hand, we have the concept of looking at an individual as a whole, thus understanding the external manifestations as being linked or influenced by internal factors like physical, psychological and emotional factors. Discover the different ways of practicing integrative esthetics and how this approach can benefit your clients and career.
The Key Elements for a Well-Balanced Treatment Program
With all the different techniques, devices and products available on the market, it is quite normal to firstly be confused about the options presented to you, and even more when it comes to combining different treatments for your clients.
Some skin conditions require a series of treatments, pre-care and sometimes post-care follow-up treatments to ensure the skin health and vitality, especially when using techniques that can be more irritating or more invasive. Because a multitude of options exist and each client is different, we will explore in this seminar the elements to consider when creating a treatment plan or program that will be efficient and respectful to the skin
Insights on Melanogenesis Processes
An uneven complexion has become an issue for numerous people over the last few years. Different solutions are offered by estheticians, including peelings, serums, light technology, microdermabrasion, etc. The key challenge is to control rebound effects on pigmentation. Join us to increase your knowledge on melanogenesis processes and how to control them in order to obtain lasting results.
GERALDINE THOMAS
Geraldine Thomas is a certified professional makeup artist and a beauty specialist with over 20 years of experience. She excels in implementing looks that cover a wide range of styles. In collaboration with esteemed editors, her work has been featured in various international magazines.
A true beauty maven, she has been recognized by leading professionals in the fashion industry and has participated in several runway shows such as NYFW, LAFW, & Fashion Art Toronto. Her vision has led her to direct and lead several media projects. In addition, her constant goal is keeping herself up to date with the latest beauty trends and techniques. She is also a skincare advocate and believes the power of great-looking makeup begins with good skin. Her passion for educating and guiding people has resulted in her being a published beauty editor.
Fall 2021/ Winter 2022 Runway Makeup trends.
Black liner is back in every shape and size and, the 90s inspired lip over a slightly darker lip liner is added for that extra dimension, pairing it with the ongoing Fresh Face look.
Head over backstage with Geraldine for a demonstration and her tips and tricks for a quicker application to achieve these trendy runway looks seen this season in NYFW, Paris and Milan runway fashion shows.
Sharpen your pencils and get ready to rediscover the versatility of these liners.
JAYNA MARIE
As an award-winning hair and makeup artist with over 10 years of experience in the business of beautification, Jayna Marie is happy to be doing what she loves. Since graduating from Blanche Macdonald, she has worked with celebrities such as Lady Gaga and has built a reputation as one of Canada's top bridal makeup artists and hair stylists.
Booked over a year in advance, with close to 200 weddings a year, her passion, dedication to her craft and upbeat personality have had clients lining up to book her, flying her all around the world.
Since she believes that the knowledge she has gained is meant to be shared, Jayna Marie is honored to have been asked to rewrite the bridal curriculum at Blanche Macdonald. If you plan on attending one of her classes, please bring a notepad and be ready to laugh… she doesn't hold back!
Beauty and the Brush
When it comes to applying makeup, did you know that the brush we choose is just as important as the product? With so many sizes and styles out there, it can be super overwhelming knowing where to begin. In this class, Jayna Marie takes the guesswork out of choosing the right brush. She gives tips and techniques for how to elevate a makeup application by letting the brushes "do the work for you". She'll discuss new ways to use them, how to care for them properly and how to save money when investing in your perfect set.
By knowing the best way to use your brushes, your makeups will be more precise and simple to apply. Get ready- this one's a game changer!

Creating a Colour Story
Colour- it's the biggest trend right now! After 2020, we've grown bored of feeling gloomy and are ready to stand out! You can see it scrolling through beauty looks on Instagram- even neon has made a comeback! So where do we begin when it comes to choosing colour? How do we create makeup's that pop without being too much? Whether you're trying to be bold or simply beautiful, colour selection is always a concern. In this class,
Jayna Marie will teach how to create a "colour story" on the face. She'll explain how to select the right colours for a unified, expensive looking makeup that won't look tacky. After this session, you'll have a better idea of where to start when faced with a pallet of pigments and you'll be able to confidently create looks that stand out.
JULIE CASS
Julie Cass is a transformational life, health and business coach and founder of The Positive Change Group.
Julie has coached hundreds of business owners, leaders and individuals over the years to help them tap into their full potential and create success.
As a previous resort and spa owner, Julie has over 20 years experience working in the health and wellness industry with firsthand experience of leading a motivated team and achieving year after year growth.
As CEO of The Positive Change Group, a wife and mom, Julie's passion is to help busy people thrive in all facets of life, and to understand the key to happiness is investing in the relationship they have with themselves.
Empower Your Mind: How to Succeed in today's World
In this engaging and dynamic workshop, Julie teaches you 3 key principles on how to become the most empowered version of yourself and create success, even in the challenging times we are living through today.
Learn how to overcome external pressures and thrive in all aspects of your life by recognizing what is always in your control, and how to use that knowledge for self-empowerment.
Why Wellness Professionals Need to Be Well Themselves
You got into this business because you were passionate about self-care, beauty and wellness and yet you find it stressful with no time to take care of yourself. Sound familiar?
You are not alone. Most wellness professionals find that when it comes to their own wellness, they have struggled to make it a priority. However, in these changed times it has become essential that we prioritize our own wellness and protect our mental health.
In this impactful session, Julie will go over simple strategies on how to make wellness a priority. Learn practical tools to combat stress and easy self-care habit tricks that you can implement for life.
Love yourself now more than ever. This session can be your first step towards positive change.
5 Ways to Achieve Success and Happiness!
Success and happiness. Can we have both? Do we need to sacrifice one for the other? Absolutely not! In this intense and energetic session, learn five must do's to achieve success and happiness and feel empowered to conquer your life.
Finding Your Personal Equilibrium
Work/life balance is what millions of people like yourself are trying to achieve every day. In today's hectic paced life, this can be one of our biggest challenges. Not finding your equilibrium can mean decreased productivity, and can impact your physical and emotional health, as well as affect your relationships at work and at home. In this impactful session, learn how mindset can change everything to living the life of your dreams. We will give tips and tools on how to effectively create the time and space in your life to attack stress, increase productivity and give you the equilibrium you're looking for.
LYDIA GAUTHIER
Lydia Gauthier has been passionate about skin and cosmetics since her experience as a cosmetician when she was 18 years old. That is when she decided she would dedicate her life to understanding the ingredients list on cosmetics packaging! After seven years and a bachelor's degree in bio-organic and medical chemistry, a master's degree in tissue engineering (on psoriasis) and a second master's degree in industrial cosmetology in France, in the number one program in the world, she finally reached her goal and became a dermopharmacist. Her mantra: your skin is the only clothing you'll wear your whole life!
Since 2015 she has made it her business to share her passion by providing high-level training on skin care and products, contributing to the development of beauty companies across Quebec, and lecturing at various venues and events. She is also a teaching fellow at Université Laval in the first ever cosmeceutical program in Canada.
The complex history of sebum… birth of the hydrolipidic film
Since my beginnings in the field of esthetics, I noticed that it seemed to be waging war on sebum, but even worse, that the hydrolipidic film was the unloved one! We do not understand it well and therefore it is martyred. But did you know that it is the very essence of defining skin types and the most essential for maintaining a healthy skin? It is at the origin of the very balance of your skin, wedged between the skin barrier that must protect you from the external elements and the skin flora, this magnificent external immune system.
Come reconcile with the 3 components that make up this so important film and understand its implication in the birth of skin problems as well as its impact on aging.
What role play natural desquamation in the skin aging process?
One of the sections of aesthetics that has evolved the most in terms of practice and cosmetic products is certainly the methods of exfoliation. When a few years ago microdermabrasion was on all lips and gommage on all skin 2-3 times a week, today you have a whole range of possibilities. Are you familiar with all of your options? Between the hugely popular chemical peels and enzymatic peels, biotechnologies have never been so powerful.
But at the heart of the popularity of these methods lies a great misunderstanding, if not, a great mystery… What is natural desquamation? How is it regulated and how does it intervene during skin aging?
Too often unbalanced, we have to win it back and reduce excessive exfoliations at a young age and integrate them at the right time into our anti-aging skincare routine… because it could become your worst enemy or your best ally!
Botulinum Toxin : To Freeze or Not to Freeze!
Who doesn't know the botulitic toxin, a.k.a. Botox®? Don't look around you, no one is going to raise their hand, and risk looking uncool. But do you really know about it? Lydia Gauthier has heard all the false information about it. Some call this the toxin of youth, as if it had the power to preserve your youth longer! In fact, in addition to generating a lot of scar tissue, this toxin risks accelerating the aging of your skin if you start using it too soon. Join her to learn the right conditions for using these injections.
Journey to the Centre of Cellulite
Cellulite. Every woman's nightmare. This issue with the skin third layer, which is almost exclusively reserved to women, affects over 80% of women over 20 years old. It's a hard fight that often fails. How does it form? What can we do to treat it efficiently with a skin care product? As this is a deep and complex problem, we need a thoughtful mix of active ingredients to cover all of its causes. Join Lydia Gauthier to explore the hypodermis and its main dysfunction: cellulite!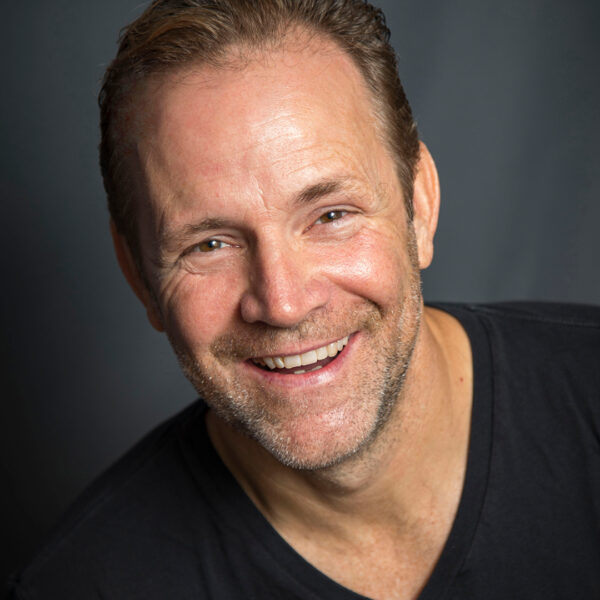 ROB CASS
Spaformation & Salon Prophets, led by CEO Robert Cass, are leading consulting, marketing and training advisors to the spa and salon industry. They bring 50 years of successful spa, salon, hospitality management and development experience as well as an endless commitment and passion towards excellence. Industry leaders across North America have chosen to work with Spaformation and Salon Prophets because of their intimate knowledge and expertise of the spa and salon market. Every business and every leader is different, so their customized approach is ideal for those looking for unique and creative solutions.
Robert Cass travels the continent as a keynote speaker, author and trainer, educating and elevating the standards of today's salons, day, medical, resort, destination and Nordic spa operations. As specialists offering consulting, training and marketing to the spa and salon industry, no project is too large or too small. Spaformation & Salon Prophets are "building business".
Making Your Spa Profitable in a New World & Beyond
So much has changed, some has not. Things you worried about in the past no longer matter, new things have taken their place and can mean the difference between thrive or survive. What are the critical areas that owners and leaders need to focus on to be successful is this new landscape? Join us for an information-packed session discussing 6 MUST KNOW aspects of any spa business you must focus on for a profitable future.
Staying New and Relevant in a Changing Spa World
Recent history has been turbulent and changing. Needs and wants have changed for your guests during this time. What do you need to do so that you're relevant and important in their lives? Join us for an insightful look at approaching change in your business. Do you enhance, add, delete or your services? What about the products that go with them? Do you need to spend money or simply change what you do? Join us for a thought-provoking session designed to keep everyone happy, healthy and profitable.
Pivoting in an Upside-Down Spa World
Many lessons and rules learned in the past have all changed. People, services, offerings, marketing and more. How do you plan to succeed going forward with so many things unknown or different than the past? Join us for an action-packed session discussing 7 key aspects of any spa business that we thought we knew and how to change the way you think and respond for a thriving future.
Healthy and Wealthy
The three key stakeholders in your spa are you, your team, and your guests. Often what's best for one conflicts with what's best for all. How do you handle the questions about money, happiness, experience, and results for everyone? Join us for an insightful look at how to create, measure and thrive with a business built to keep everyone happy, healthy and wealthy in your business.
SIMON ST-HILAIRE
Trainer and speaker in the fields of sales, customer service and management, Simon St-Hilaire has 26 years of experience as a speaker. After a career in sales where he distinguished himself, he started two businesses which he subsequently sold, before finally joining his father Roger St-Hilaire's organization. He is a headliner at Spa-Show since 2001.
More than 1,550 organizations have retained his services for private seminars and Conferences including several manufacturers in the aesthetics industry as well as many spas, aesthetic clinics and medical aesthetics
He also leads seminars in English and his services have been retained for presentations in Ontario, New Brunswick, Newfoundland, Nova Scotia, Alberta, British Columbia as well as in the States. United and Dominican Republic.
Delivered brilliantly in a warm and uplifting atmosphere, his conferences represent a sure bet for the participants. Let yourself be convinced by this energetic speaker whose wealth of knowledge and numerous tools will enrich your understanding of sales and customer service.
The new rules of customer service
In recent years, Internet, Amazon and Covid-19 have led customers to develop new needs and new expectations.
Discover the essential elements to offer quality service and increase customer loyalty.
Sell ​​more, sell better
As a professional you must advise your customers, however, your customers are more informed and skeptical than ever. Learn how to convince rather than inform in order to increase the average invoice amount, get more appointments and create new spending habits among your customers.
YASMINE SIKENDER
Yasmine Suzanne Sikender is a bilingual social worker with a Master's degree in Social Work from McGill University. She's worked with a diverse population in both the private and public sectors. She currently has her own private counselling practice. She has an expertise working with people experiencing stress, anxiety, depression and loss/grief.
She also creates and delivers webinars on mental health for both private companies and public organizations.
You have questions? Contact me at yasmine.sikender@gmail.com or take a look at this SITE
Self-care is not a luxury, it's a necessity – Part 1
This interactive presentation will have two parts to it. The first part will define what self-care is specifically for wellness professionals. It will also include the uncertainty of our new normal in the context of the COVID-19 pandemic, the definition of resiliency and evidence-based explanations to help us understand our experience and our client's experience in this context.
Self-care is not a luxury, it's a necessity – Part 2
The second part will explore specific strategies to use for your own self-care purposes with the aim being to increase your resiliency and overall well-being. You will be able to use these strategies again in the future as needed.