40 Day Video Access
Tracy Desmarteaux
BIOPHORA
Tracy Desmarteaux is a powerhouse in the medical esthetics industry. She is Partner and Senior Educator for Biophora Medical Skin Care where she dynamically trains medical aesthetic professionals, including doctors, nurses, and medical aestheticians on the full scope of the Biophora medical skin care line, as well as how to perform advanced treatments for all skin types and conditions. She is also a mentor for aesthetic spa owners who want to grow their businesses into new branches of service while offering effective marketing and sales strategies along with extraordinary customer care.
In addition, Tracy is owner and head medical aesthetician of Synergy Medispa in Montreal along with it's associated branch; Académie Synergy Medispa where she is a certified educator of medical esthetic procedures and technologies. (a medical aesthetic training center Certified by APESEQ: Association des Professionnels en Électrolyse et Soins Esthétiques du Québec).
Adding to this impressive list of enterprises, Tracy is a trained naturopath certified by the National Association of Naturopaths, NP (ANN/NAN).
Her extensive career as a Medical Esthetician started with Dr. Robin Billick, Chief of Dermatology at Montreal's Jewish General Hospital. He recognized Tracy's passion and keen aptitude for medical aesthetics and took her under his wing—mentoring and training her for over five years. For the past twenty years, Tracy has trained with top plastic surgeons and is certified in every kind of advanced-medical aesthetic treatment to come to market. She has been called on to test new treatments with leading companies and professionals where she has gleaned a unique understanding of which technologies are the safest and most effective. Her linear evolution with technological advancements has made her a leading expert in the field. For over two decades, Tracy has not only earned the trust and respect of her clients, but that of her peers and industry professionals throughout Quebec and across Canada as a Clinical Educator and Consultant for esteemed companies including Syneron-Candela, Endor Technologies, Slim Wave, Biophora Medical Skin Care, and the renowned post-treatment camouflage foundation, Oxygenetix.
With utmost care and respect, it's Tracy's mission to help as many people as possible to become the best versions of themselves and discover their inner and outer beauty. She has honed the skills of active listening, assessing, and prescribing the ideal treatment protocols for her clients and the aesthetic professionals she educates. Her commitment to excellence, dedicated integrity, and focused passion for her work form the backbone of her training and teaching philosophy.
Classes:
The Impact of Medical Skin Care on the Spa Industry - Raising the Bar for Aestheticians
40 Day Video Access
Join Biophora Educator and Skin Care Guru, Tracy Desmarteaux in an exciting new look into how Medical Skin Care is becoming accessible to you as an aesthetician with key strategies as to how it can increase results and add credibility to your spa/medspa practice.
Learn about the key differences between spa lines and medical skin care.
Understand the features and benefits of key active ingredients.
Find out how state-of-the-art ingredients can work synergistically to improve skin conditions.
Learn how to expand your business, retain your clients, and be of optimum service through effective educational and marketing strategies.
Deliver extraordinary results to every client by exceeding their expectations.
Find out how to get certification for Advanced Biophora Medical Skin Care Training sessions with educational, sales, and marketing support.
Get free products!
Savvy consumers, who are no longer willing to age gracefully, are demanding solutions to maintaining a healthy, youthful-looking appearance. Many of these consumers are finding solutions with medical skin care treatments. Check out Tracy's fun and informative session so you're prepared to meet the demands of this emerging market!
French Transcript of this lecture: Click HERE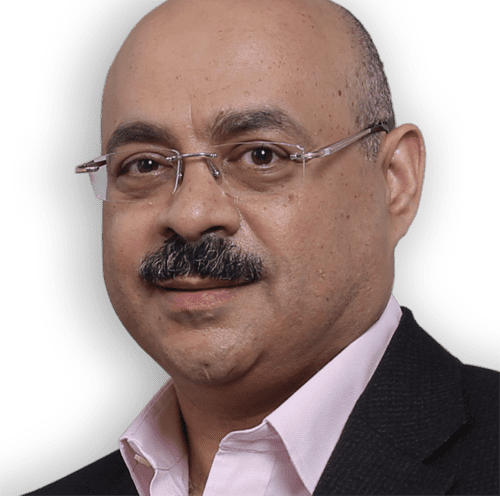 Live During Expo
Dr. Ashraf Badawi
CLARION MEDICAL TECHNOLOGIES inc
Dr. Ashraf Badawi is currently a Professor of Dermatology at the National Institute of Laser Enhanced Sciences, Cairo University, Egypt and a visiting Professor of Dermatology at Szeged University, Hungary. Dr Badawi has graduated from the Faculty of Medicine Cairo University, Egypt in 1992. In 1997, he obtained the MSc degree in Dermatology and Venereology followed by a Diploma in the Laser Applications in Biology and Medicine in 1998 from Cairo University too.
In 2001, Dr. Badawi obtained a Diploma in General Surgery from the Faculty of Medicine, Cairo University. In 2007, Dr. Badawi received a PhD degree in Laser Applications in Dermatology from the National Institute of Laser Enhanced Sciences, Cairo University, Egypt. In 2011, Dr. Badawi obtained a second PhD in Clinical Medical Sciences from Szeged University, Hungary.
During his career path, Dr. Badawi has actively participated in more than 250 International Dermatology conferences with lectures and workshops. Within the past 20 years He was directly involved in training of more than 3500 Dermatologists all over the world for Laser Applications in Dermatology and aesthetic Dermatology.
Classes:
Why Everyone Needs a Darwin
Monday 12:00 pm Room: 205-C
Advanced and Customizable multi-modality workstation
The DARWIN workstation is designed to evolve with your aesthetic business. Customize your aesthetic workstation based on your business needs now and in the future. Choose from 5 in-demand technologies: IPL, Diode, RF Microneedling, RF, and HIFU to build the ultimate treatment menu. Easily add handpieces as you need to expand service offerings and revenue streams. Maximize your business potential by offering unique combination treatments.
This convenient and versatile system empowers users to create combinations targeting multiple layers of the skin for superior results. Improve and enhance how your patients look and feel with multiple gold-standard technologies in just one device.
Benefits to your business
Expand & differentiate your service offerings – One device, endless treatment options
Attract new customers – Safe and effective treatment options for a wide range of patients, all year long
Extensive business support – System warranty, comprehensive training program, and marketing support package
Live During Expo
Adriana Hussain
CLARION MEDICAL TECHNOLOGIES inc
Adriana comes with years of experience in skin health, previously working in clinics.
She has a passion for learning and teaching others about skin health products and regiments.
Her expertise is amazing and you won't want to miss her talking about our DP4 microneedling device
Classes:
Dp4 Microneedling Device
Sunday 12:00 pm Room: 205-C
Presented by Adriana Hussain, the world's leading authority in skin needling, this event explores
Why Dp4™ can offer greater results and security than many thermolytic procedures
What combination therapies may be incorporated with Dp4™ to maximiser results
Why Dp Dermaceuticals™ are a procedural non-negotiable
How to create customized patient treatment programs with Dp4™
How to maximize patient satisfaction
Live During Expo
Laura A. West
DERMALOGICA CANADA
Laura West has served the professional skin care and spa industry as a spa owner, International Skin Care Expert, International Educator, and Fitness and Nutritional Specialist for the past 40 years.
Laura has spent her career studying, teaching and helping professional skin and body care therapists, salon business owners, medi-spa directors, around the world achieve success, traveling the globe, all throughout the USA, Canada, Asia, Europe, Africa, Australia, and New Zealand.
As a keynote speaker at International Congresses, Symposiums and Trade Shows, she has shared her expertise on advanced skin care systems and techniques, business strategies, product retailing, along with mind and body wellness.
With the growth of the Medical Spa industry, Laura has focused on training professional skin therapists on advanced knowledge of how the skin works and bridge the gap from invasive medical procedures to non-invasive procedures, to grow their business. Educating on advanced skincare formulas and how to use these advanced technologies in the treatment space and educating clients of proper and effect homecare.
Classes:
Skin Care Industry's Key Learnings and Trends Post-Pandemic
Sunday 1:00 pm Room: 205-C
Join us as we dive into some of the skin care industry's key learningsa and trends post-pandemic
What consumers are looking for in customized professional skin services and how Dermalogica continues to pave the way in advanced ingredient technology.
Live During Expo
Doron Heichal
DERMASPARK PRODUCTS INC
Doron Heichal is the Clinical Director of DermaSpark, a Biomedical Engineer by training, and a skin enthusiast by passion. As the head of DermaSpark's clinical team, he is responsible for developing and delivering education & training programs for medical-aesthetic professionals all over Canada.
He is most passionate about exploring the interactions between technology and skin and promoting evidence-based education in the Canadian Aesthetic market. Prior to his relocation to Canada in 2017, he worked for Pollogen as a Global Clinical Educator and was responsible for training distributors of medical-aesthetic equipment around the world.
Classes:
TWIST by Dermaroller® - Redefining the Gold Standard in Microneedling for Professionals
Sunday 11:00 am Room: 206-E
Electronic Microneedling is notably one of the most cost-effective treatments available today in the medical-aesthetic realm, offering a wide range of solutions to many skin conditions including scars, aging skin, hyperpigmentation, hair loss, stretch marks, and more. But while there are many electronic microneedling devices on the market, one brand stands out above the rest – Dermaroller®.
The TWIST, the brand-new device from Dermaroller® GmbH, is the most advanced microneedling system ever made. Equipped with a powerful angular motor and the highest perforation rate on the market, the TWIST offers the best microneedling performance with unparalleled safety and results. The TWIST also features unique technological innovations, such as Active Needle Retrieval (ANR™) & SilkTouch™ technologies that further increase treatment safety & effectiveness, and dramatically minimize discomfort for the patient.
We invite you to join our TWIST seminar to learn more about this all-new system and its unique capabilities. The seminar will be led by Michael Tumerius, who will be joining us all the way from Germany. Michael is the CEO of Dermaroller® GmbH and the head of TWIST development.
ALPHA Laser – 2-in-1 Diode Laser + 3D IPL
Monday 11:00 am Room: 206-E
Should you invest in a new laser machine or an IPL? Why not both?
Lasers and IPL are two of the most effective technologies for hair removal and photo-rejuvenation, but each can be very expensive to buy and maintain. Enter – the ALPHA.
The ALPHA Laser system offers premium Diode Laser & IPL technologies on one device, at a truly affordable price.
With ALPHA Laser, you can do Hair Removal for ALL skin types, as well as photo-rejuvenation treatments for acne, pigmentation, vascular damage, skin tightening, and more. Using MILO, a digital melanin reader, the ALPHA accurately classifies the skin type of each client, and automatically customizes its laser parameters for the most personalized and effective treatment.
The ALPHA Laser is made in Israel (FormaTK Systems) by leading industry veterans with vast experience in laser research and development.
Live During Expo
Sharon Clarke
Evolve Cosmetics™, a div of Evolve Medical
EVOLVE MEDICAL INC.
After decades in the industry with multiple business start-ups and successful product launches to her credit, Sharon Clarke founded Evolve Cosmetics™ in 2018. Evolve began with a single motivation in mind: to provide a simplified and all encompassing approach to skincare and cosmetics.
With our novel Clean Face Cloths, skinbetter science® medical-grade skincare, a Canadian clean makeup line and much more, Evolve Cosmetics™ offers products for every step of your daily skincare and cosmetics routine. Bringing positivity to the narrative surrounding a woman's right to control her beauty, Evolve Cosmetics™ was born to empower women with the beauty knowledge needed to age with elegance.
Classes:
How to Increase Your Revenue Without Hiring More Staff
Sunday 1:00 pm Room: 206-E
When it comes to extending the benefits of a salon or spa visit for your clients, nothing works as well as sending them home with some products.  But how do you get them to purchase without being that pushy sales person?
Sharon will discuss the 5 P's of how to grow your business without the expense of hiring more staff.
What are the 5 P's?  Join her session to find out.
Live During Expo
Asia Meilleur
LUMAPHARM
Asia Meilleur, a beauty professional who has dedicated the last 7 years to actively working within the beauty and Medical aesthetic space and in addition has over a decade of experience working in the health and fitness community. Asia comes with an extensive education and background in advanced aesthetic protocols and practices.
She has worked alongside several leading physicians who specialize in providing medical aesthetics treatments. Asia has greater understanding of industry leading treatments such as; microneedling, chemical exfoliants, deep understanding of medical grade ingredients and is highly proficient in Aesthetic devices and beauty equipment.
Classes:
Microchanneling = Microneedling evolved
Sunday 2:00 pm Room: 205-A
Monday 2:00 pm Room: 205-A
Learn about the revolutionary and award winning microchanneling device Procell!
With thousands of users across North America, come to learn why Procell is quickly becoming the treatment of choice by skincare professionals!
Watch live demonstrations and see how the Procell device can effectively and safely treat all skin types while targeting specific skin concerns such as; hair restoration, pigmentation, acne scarring and skin rejuvenation!
Each attendee will receive a complementary goodie bag and exciting educational material.
Esthemax Masterclass
Sunday 1:00 pm Room: 205-A
Monday 12:00 pm Room: 205-A
READY TO UNLOCK THE SECRET TO THE PERFECT FACIAL? We are calling on YOU, Our fellow beauty specialists and aestheticians to join us in learning why Esthemax is the global leader in hydro-jelly masks! We will be unlocking all our secrets when it comes to applying the perfect hydro-jelly mask, secrets to mixing and matching your jellys, and much much more! We will provide you with all the tips and tricks that will easily transition into success within your treatment room! Take your facials to the next level and let us help you generate more income while growing your business and increasing your client retention rate.
Don't miss out on seeing live demonstrations and getting all your burning questions answered by an Esthemax expert! You won't want to miss this!
Each beauty in attendance will receive an exclusive and complementary goodie bag that you'll need to get your hands on! Trust us, it's a good one!
40 Day Video Access
Dean Scully
MEDEXA
With over 10 years of experience in the commercial and rehabilitation field, Dean brings a wealth of knowledge to advise and educate MEDEXA clients across Canada.
Classes:
MEDEXA: The best management software for your aesthetic clinic.
40 Day Video Access
At Medexa, we understand the importance of offering you complete management software for your medical aesthetic clinic.
We have developed many features which, on a daily basis, will simplify your life while respecting the confidentiality standards that are required of you in order to respect the privacy of your patients
Live During Expo
Pina Lee
NUVIOR CANADA – THE FUTURE OF MEDICAL INNOVATION
Pina Lee is a highly experienced aesthetic professional with over 20 years in the industry. She holds an advanced diploma in clinical aesthetics from CIDESCO, laser technician diploma, and certification with Oncology Training International. Throughout her career, Pina has delivered client/patient treatments and skin health advice in various professional settings, while also providing support to dermatologists, plastic surgeons, general physicians, and other medical skin health professionals. Additionally, she has contributed to business development initiatives, treatment protocol improvements, and profit improvement strategies.
Pina has also expanded her expertise by working as a corporate trainer for medical devices and as a vocational college instructor. Her extensive knowledge and experience in medical aesthetics and training form the foundation of her current role as the Clinical Educator with NUVIOR Medical Innovation.
Classes:
Science Against Pigmentation – cosmelan by mesoestetic presented by NUVIOR
Sunday 12:00 pm Room: 206-E
NUVIOR Medical Innovation invites you to participate in an informative session on a revolutionary depigmentation treatment for all photo skin types. A treatment that requires no medical director, no capital investment for devices, involves minimal clinic time and deals with solar, PIH, and hormonal pigmentation concerns.
cosmelan® treatment by mesoestetic®, serves as the only comprehensive cosmetic option for addressing and regulating hyperpigmentation. This industry-leading method provides intensive correction action of lightening and brightening the skin while also regulating melanin production and preventing the recurrence of pigmentation. A safe, effective treatment with high efficacy and loved by millions of people around the world.
New Science for Anti-aging Professional Treatments Combined
Monday 12:00 pm Room: 206-E
Discover the cutting-edge age element system by mesoestetic that combines customization and the latest scientific advances in genetic predisposition. This results in a unique anti-aging treatment that is formulated with powerful epigenetic active ingredients for maximum efficacy.
Epigenetics is the science that regulates our genes through chemical processes and modifications. External factors such as environment, lifestyle, and stress play a significant role in the aging process and determine the activation of epigenetic factors.